10 Online Reputation Management Rules for Physicians
Posted on

With the rise of the Internet, medical practices have to change the way they manage their online reputation. A massive amount of information gets shared on the Internet every day, which makes it very difficult to monitor what is being said about your practice. How can medical practitioners sort through the social noise and identify relevant discussions about their practice, products or services?
It is no wonder that so many practices are looking for innovative ways to establish, improve and protect their online reputation.
Before potential patients call your office to book an appointment, they often go online to gather all the information they can about your practice. According to a study from Digital Assent, 85 percent of patients are not comfortable choosing a healthcare provider with a one-star rating for more than 10 percent of the reviews.
Patients now are conscious, make informed decisions and have more choices now than ever. It is essential, therefore, that practices act in a way that gives them the best possible online reputation.
Managing your practice's online reputation is an ongoing process. In order to establish and protect your reputation, there are a few rules you should follow to ensure you are not sabotaging your brand image or letting a tainted reputation go unchecked.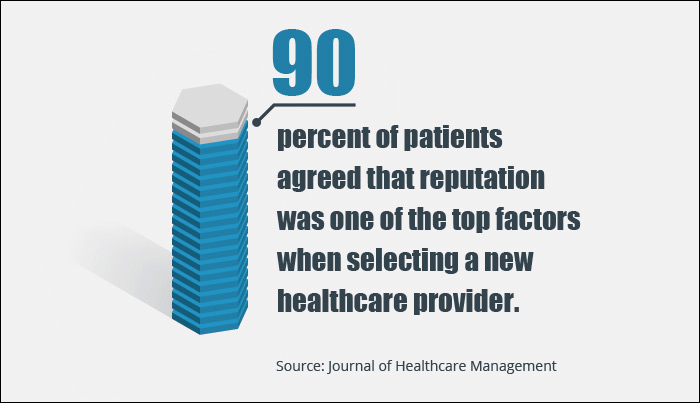 While a physician's primary concern should be the quality of his or her work, it would be a blunder to turn a blind eye to one's online reputation. As a healthcare provider, it is your responsibility to make sure that online information about you and your practice is accurate and informative.
Follow these ten basic rules to establish, maintain and protect your online reputation:
Rule #1: Everyone has an online reputation. Every healthcare provider has an online reputation to maintain and protect. Your online reputation is an extension of your medical practice. In order to understand what you need to focus on, you must know what is being said online about your practice. Put your name in the major search engines and see what comes up. Is the information that you find about your practice accurate and useful? You can also set up a Google Alert on your name in order to keep track of any new mentions.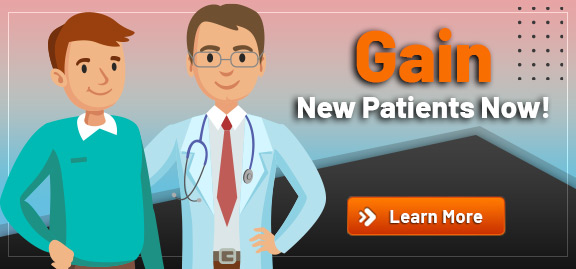 Rule #2: Be proactive, not reactive. It is essential to own your reputation, and do not allow it to own you. A spark is far easier to manage than a firestorm. It is much easier and safer to be proactive than reactive when handling matters that concern your online reputation. You must effectively communicate with your team and those involved with your practice's brand image. Keep all stakeholders on the same page in order to avoid sending out mixed messages.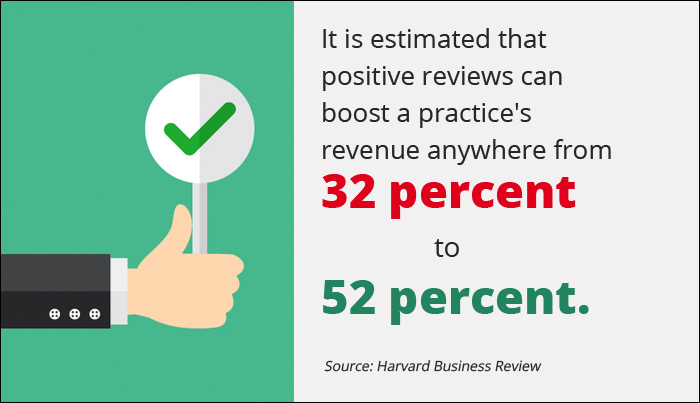 Rule #3: Listen to what your patients are saying. Social media is one the most popular and effective ways to hear the unedited voice of your patients, especially the unhappy ones. But how can you find all those posts, sift through the relevant ones and address those that need your attention? You can achieve this by using a social listening tool that searches for mentions of your practice, services and related keywords. These tools search the usual social media platforms such as Twitter and Facebook and use crawlers to discover new sites and online forums. The idea is to listen to the feedback you are collecting about your reputation. Try to listen for trends, opportunities or even complaints. When you actually listen to what your patients are saying about your medical practice, you do more than just fix a problem. You will try to fix the underlying issue that created the problem in the first place.
Rule #4: Always respond to reviews, and be prompt. Nearly 70 percent of patients who post negative feedback tend to feel positive if their concerns get noticed and resolved. Your patients want to hear from you, and they may not wait patiently for days and weeks at a stretch. Almost 42 percent of users who post online reviews expect a reply within an hour, and 57 percent of users expect a response even outside of normal business hours. Even if you do not immediately have information to share or to resolve their concerns, do not ignore the reviews. Acknowledge the complaint, let patients know you are looking into the issue, and assure them that you will get back to them.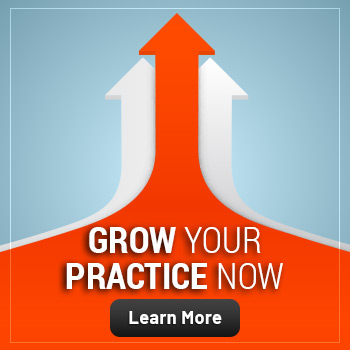 Rule #5: Spread the positive word. Negative publicity is bound to happen. The majority of healthcare providers end up with a negative online reputation because they made it that way. They either posted the inappropriate content or they allowed things to get out of control. If you want a positive online reputation, then you have to work hard to build it. You will have to consistently post relevant and positive content. The more wisely you share content online, the more stellar reputation you build.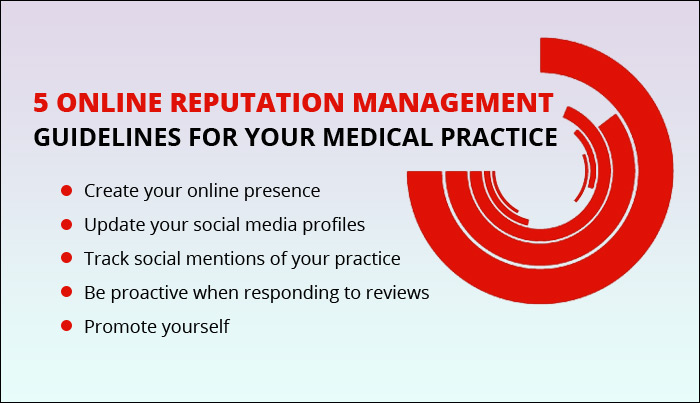 Rule #6: Apologize genuinely and refrain from arguments. If you or your staff make a mistake, it is critical to own up to it and make a genuine apology. A sincere apology can work wonders in diffusing a delicate situation and can help toward fixing the relationship. Try to make amends unconditionally. Regardless of who is right or who started it, you will be tagged as unprofessional if you engage in mudslinging. Do not allow your emotions to take control as you may end up saying and doing things that damage your reputation. The best approach is to remain calm and polite at all times and to try to take the conversation offline. Staying professional may win more patients than being "right" in an online dispute.
Rule #7: Encourage and train your staff to provide unmatched service. Often, dissatisfied patients will not complain but will stop coming to your practice in the future. Such patients, in addition to not returning to your practice, will tell their family and friends about their bad experience. The ripple effect of one dissatisfied patient can be detrimental to your online reputation. Make sure your employees are trained in providing outstanding patient care. Not only can your employees help improve your online reputation, but their strategic presence on relevant social media platforms will also help position your practice as an active member. This activity can deflect negative feedback and drive more traffic and leads to your website.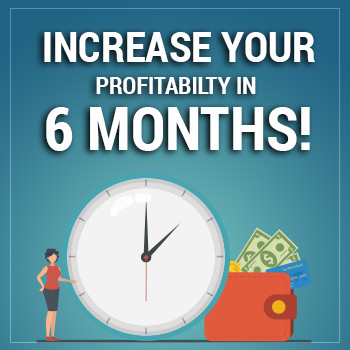 Rule #8: Build a strong social media presence. Social media is vital to your reputation management as it gives you a quick and effective way to stay in touch with current as well as potential patients. It is critical to create social media accounts and keep them updated. If you already have social media pages for your practice, be sure to update them with positive content. These profiles are a reflection of your practice and your reputation, and you must make sure they show you in a positive light.
Rule #9: Encourage and monitor online reviews. The best way to protect and enhance your online reputation is to take an aggressive approach. It is important to encourage your patients and employees to write reviews online. The goal is to have more positive reviews than negative ones so that the bad feedback will be diluted by the happy experiences. You can easily monitor online conversations about your practice by using tools like Google Alerts and Social Mention. By monitoring your online reviews, you will be better equipped to turn any negative feedback into a positive comment by responding quickly and professionally. In addition, reading and responding to reviews will help you understand gaps or improvement areas in your service. Online reviews are the most important way to improve your online reputation. It is sad, but happy patients rarely write positive reviews, but a disgruntled patient will smear your brand name any opportunity he or she can get.
Rule #10: Claim your online listings. Managing your online reputation starts by claiming your listings on key online directories and social networks. These directories and networks allow you to share information that presents your practice in the best light. You must control the official voice of your practice on public platforms. One of the best things about online directories is that they occupy a lot of search results and tend to push negative reviews off the first page of search results. You can claim your online business listings by maintaining active, up-to-date profiles on popular websites and interacting with patients who post to those sites. Responding to both negative and positive reviews is an excellent way to stay engaged with patients.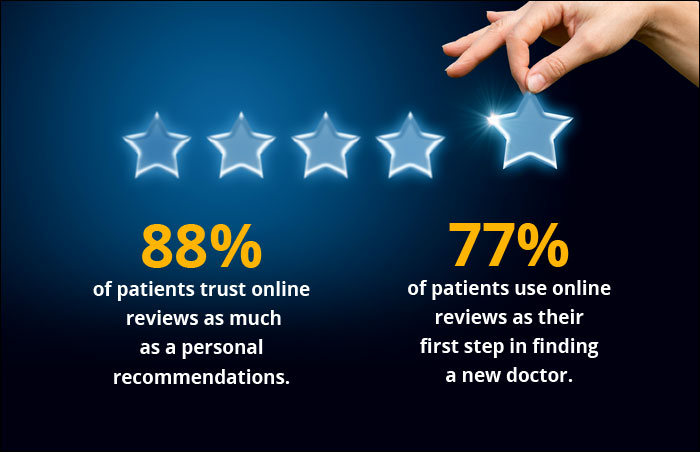 Conclusion
In order to keep your online reputation intact, you must be upfront with your patients. If you happen to make a mistake, admit it, apologize and try to fix it. Never try to cover up your errors, and always be honest about what happened. Being transparent also requires direct communication with patients, which means allowing them to complain about your products, services or even staff. Unless the feedback is offensive, let it stay online. You should respond to negative feedback with an apology and explanation. Deleting online reviews will only add to the damage to your online reputation.
As a healthcare provider, your online reputation can position you as an expert, determine the success of your practice and help you connect with patients, peers, and leaders in your field. Take full advantage of various tools and strategies while protecting your online reputation from potentially damaging information online that you cannot control. Online reputation management for doctors is a worthwhile investment that will pay off professionally and personally. This is why most healthcare providers choose to hire professionals to help them build and improve the online reputation of their medical practice.
If you need help creating online reputation management strategies for your medical practice, Practice Builders is an award-winning marketing agency offering SEO, social media marketing and reputation management solutions. Contact us today for a free demo.