4 Ways To Keep Patients Engaged Using Google My Business
Posted on

The effect of the COVID-19 pandemic has been devastating, especially on small healthcare practices. With many small medical practice owners forced to shut down temporarily or adjust their services, patients must be in the know. One of the easiest ways to do this is by keeping your Google My Business listing updated.
If you don't already have a Google My Business profile, now is the time to create one. To add your business information to Google search, Google Maps, and other Google properties, creating a Google My Business listing or claiming an existing listing is the first step. In fact, Google My Business listings should be a significant factor in your search engine optimization (SEO) efforts, since patients will be able to use it to post reviews, get directions to your practice, and ask questions directly. Interacting with your patients on Google My Business can help boost your click-through rates, organic traffic, and much more.

Leverage Your GMB Listing
During the ongoing pandemic, it's more crucial than ever to keep your Google My Business listing up to date. In addition to improving your search engine ranking and attracting more patients, Google My Business can help you keep communication lines open. Here are four ways to make the most out of your GMB listing.
Mark Yourself Temporarily Closed if Required: Clarity is critical. If you are unable to provide services right now, consider listing your medical practice as temporarily closed. Make sure to alter your listing to incorporate the temporary closure rather than the permanent closure option offered by Google. This distinction will let your target audience know you'll reopen as soon as possible.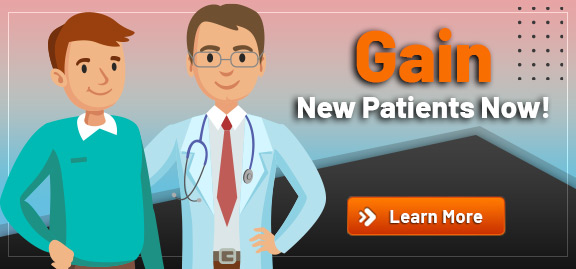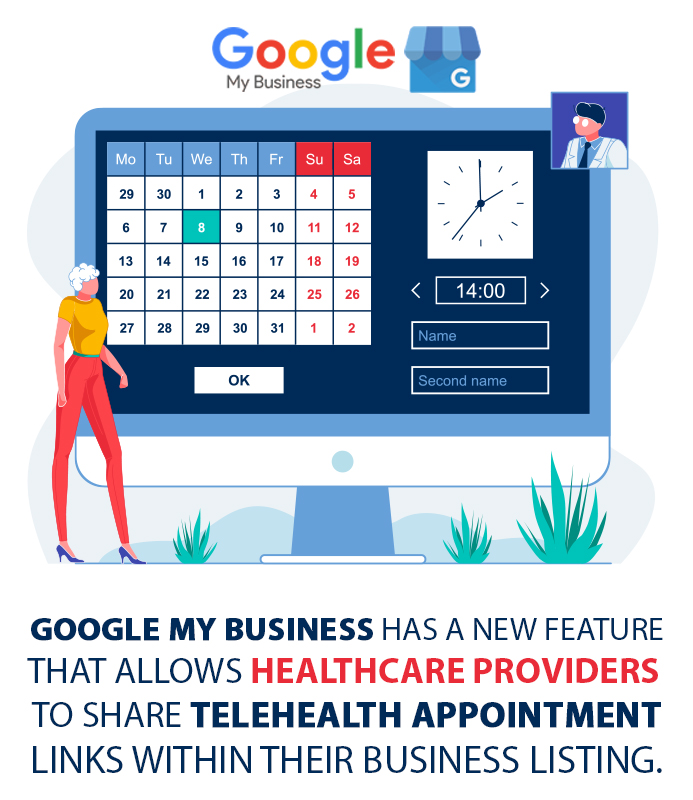 Update Business Hours and Contact Details: If you can provide services during the pandemic, update your address, hours of operation, and contact information. If you're operational but would prefer to see patients elsewhere temporarily, provide your new address and contact information so your patients can contact you if needed. If you're accepting patients, update the services you are offering. This will help your patients know how you plan to help them through this crisis.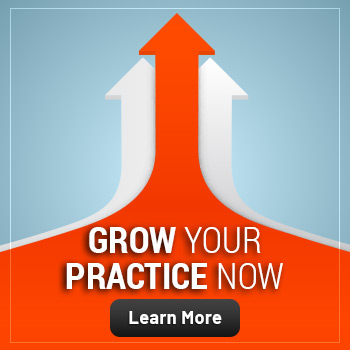 Make Use of the COVID-19 Info Link: Google has added a COVID-19 field in the Info section of your Google My Business profile. If your medical practice has a dedicated web page or post about how you are responding to COVID-19, add that URL to this info field in your GMB profile. This URL will provide an easy way for patients to access information relating to COVID-19 and your medical practice. On your medical practice website page, add messaging on topics such as sanitization, virtual care, contactless consultation, etc. These are the topics that more patients are searching for at this time, so adding this information to your profile and website can increase traffic and patient engagement.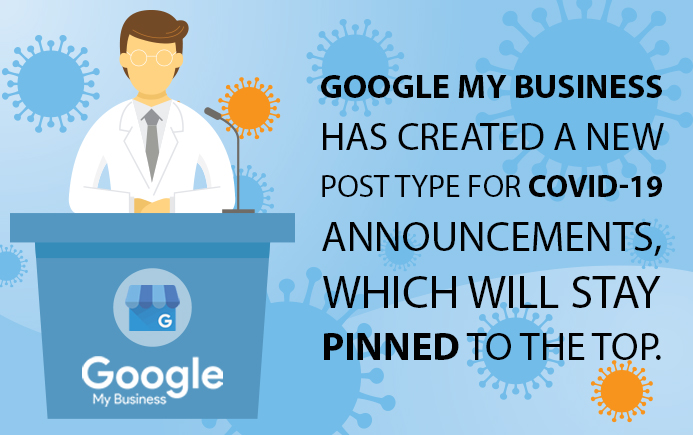 Utilize Google Posts: Google Posts will allow you to share critical business announcements and updates via your GMB dashboard. You can create posts up to 300 words and include a graphic and clickable CTA. After you share a post, it appears in your GMB listing within the search engine results page for your medical practice as well as within Google Maps. In these uncertain times, Google Posts will act as an effective means for keeping your patients updated about what they can expect next from your medical practice. In your Google Post, you can list service updates, new procedures, links to blogs, including the steps you are taking on COVID-19, and more. This longer format of Google Posts allows more flexibility than other features and is particularly useful at this crucial time.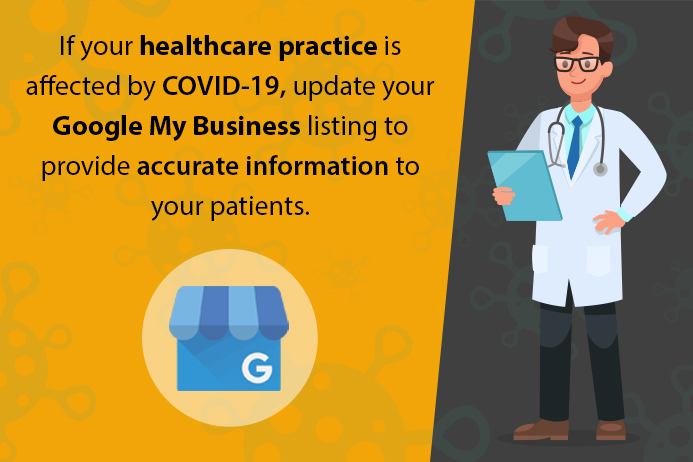 Conclusion
With the coronavirus pandemic unfolding every day, it's critical to update your business information so that patients always know what to expect from you. To attract and retain more patients, you have to encourage communication and engagement. Your patients must know whether you are still open and how your medical practice prioritizes their well-being and safety. Google My Business is an invaluable tool to help you stay in constant contact with your patients. If you need help setting up or updating your GMG profile, contact our experts today. We will not only help you increase patient engagement, but also suggest innovative ways to keep your medical practice afloat during these tough times.