How to Respond to Negative Reviews of Your Practice
Posted on

Online reviews are part of the decision-making process for many patients. When patients are looking for a doctor or medical service nearby, they will look you up on review sites like Yelp, Healthgrades and Google+ and see what your current patients have to say to inform their decision. While you cannot control what your patients say (though you can do your best to make their experience with your practice as positive as possible), you can control how you respond. When a patient leaves a negative online review of your medical practice, look at it as an opportunity to show that you are open to feedback and can be trusted to remain professional. Here are some ways you can accomplish this in your response – without violating HIPAA.

Hear Them Out. It may sound obvious, but before you respond, you need to read the review. Show in your response that you have read their review and understand their complaint. An important word of caution, though: Even though the patient may divulge something about their specific medical situation, that doesn't mean you can in your response. Since you can't get too specific online, offer a way for the patient to contact you privately by listing your phone number or email address. Your prospective patients will see that you were concerned enough to respond, won't violate privacy and are willing to address the issue.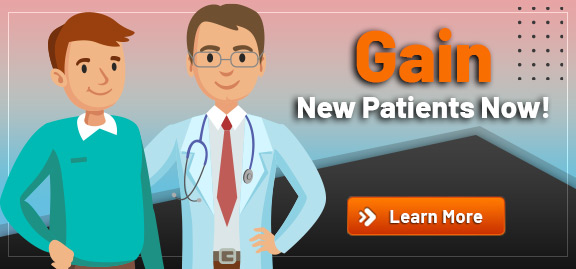 Be Courteous and Concise. Even if your disgruntled patients' reviews seems totally ungrounded, keep in mind that they still visited your practice and took the time to let you know about it. Thank them for the feedback. If there is part of the experience you can comment on, like the wait times, you could reply with something that acknowledges the inconvenience but reaffirms your commitment to your patients. For instance, "We're sorry you had to wait. We do our best to respect our patients in the waiting room as well as in the examination room." If it relates to your actual treatment, however, do not apologize for legal reasons. Once again, invite private conversation. Keep your response concise so you don't appear defensive.
Time Is of the Essence. A prompt reply will show your concern and your patients will appreciate knowing sooner rather than later that they've been heard. If the negative review has you upset, do not respond out of anger. Work it out by privately writing what you wish you could say, then move on to what you will actually say. You may need to take a day or two to calm down. If you're really worked up, ask someone else you trust to read the response before you post.
We know it can be difficult for doctors to manage their online reputation, especially given legal and privacy constraints. We're here to help. Email info@practicebuilders.com to partner and create a stellar online reputation!