Staff Training Can Set Clear Boundaries in Handling Difficult Patients
Posted on

Angry, dissatisfied, defensive or difficult patients.
Managing difficult patients is a frequent challenge faced by healthcare providers. The hostile patient, the aggressive patient, the overly demanding patient, the excessively anxious patient, the know-it-all patient and the compulsive complainer patient. If you fail to handle these patients aptly, they may receive substandard care, increase waiting hours for other patients and bring a bad name to your practice. Moreover, if your staff has to deal with a multitude of such patients on a given day, it could lead to a massive surge in frustration levels and, sometimes, a total breakdown of effective patient care.
Understanding why some patients are difficult
Patients may become difficult to deal with for different reasons. One factor, which all patients have in common, is they are hospitalized due to some medical condition. In addition to feeling helpless and weak, a patient may be feeling stressed and depressed. These feelings can become extreme, making the patient lose control in certain situations. In some cases, patients also feel dejected and annoyed with the care they are receiving.
We must consider that patients have different reasons and issues they may be dealing with. For experienced medical practitioners, it is sometimes possible to predict which patients may become abusive or violent. For instance, Alzheimer's patients tend to be irrational and restless. In those suffering from life-threatening diseases such as cancer or end-stage renal disease (ESRD), violent behavior or psychiatric disorders are common. Also, isolation and anxiety may result in anger and violence. Many patients also feel let down by their weak bodies, their dependency on other people, their illness or being placed in a medical facility. They are sick and depressed because of their illness. Usually, such patients have poor coping skills and a personality that is hard to get along with.
No doubt some patients are not easy to get along with. However, before labeling a patient as difficult, medical practitioners should analyze the situation and ask why a patient is pushing his or her buttons so quickly. After all, the doctor-patient relationship, like all relationships, is a two-way street.

How to deal with difficult patients?
When dealing with difficult patients, it is important to watch your verbal as well as body language in order to prevent the situation from worsening. Usually, difficult patients will attempt to force you into a heated argument so that you end up becoming verbally aggressive. You must calm yourself first and take stock of your emotions before addressing their concerns. A more safe approach would be to resort to positive language and defuse the situation. The goal is not to give the patient any opportunity to overreact.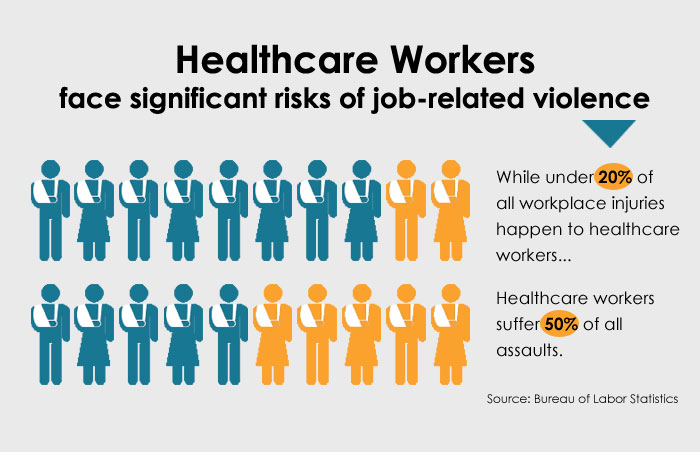 Also, your body can convey your emotions far better than your words can. It is important to maintain eye contact as it expresses honesty and openness. Be careful not to stare down at the patient, as this may seem aggressive. Also, try not to get too close to the patient as that can be perceived as invading their space and may instigate aggression.
Next time you see clenched fists, sweaty hands and controlled breathing, try to discover the source of the patient's distress. Do not get pulled into a conflict. Instead, understand the potential cause, recognize the triggers and respond to the situation appropriately.
Dealing with angry patients
A patient who is angry may simply be frightened or reacting to his or her illness or surroundings. It is important for a medical practitioner to step back from the angry patient. If the patient is frightened, you will have to approach him or her differently than if they are angry over something, such as a long wait or inconvenient appointment timing. The safest course of action is to communicate the patient and try to assess their feelings. Use empathetic statements such as, "I can understand what you are feeling," and try to resolve the issues with them.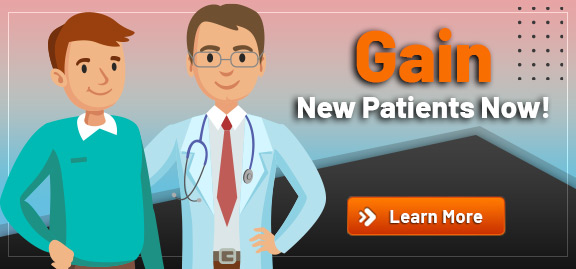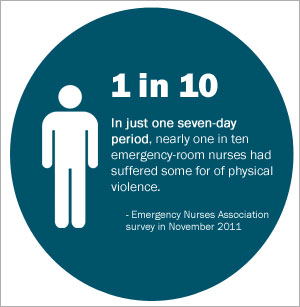 Dealing with manipulative patients
Manipulative patients threaten, cry or throw tantrums in an attempt to seek attention or get their way. A simple strategy for dealing with this kind of patients is to stay level-headed and do not engage in a heated argument with them. These patients are stuck in their beliefs and will not budge from their version of events. A manipulative patient will try all tactics to convince you to give them special treatment or do what they demand. It is critical that you must calmly stabilize your feelings when dealing with manipulative patients and not let emotions overpower your sense of judgment.
Dealing with aggressive patients
According to research, nearly every medical staff has experienced a patient shouting and behaving disrespectfully with them. Sometimes, those verbal spats escalate into aggression with the patient throwing things at you, spitting at you or trying to attack you. While your staff can deal with aggressive patients by staying calm and remembering basic professional rules, you should bear in mind that such aggressive behavior is sure to affect your staff on the emotional level. When faced with an aggressive patient, it is important to step back, literally and figuratively. This will allow you to evaluate the potential cause of their aggressiveness and help you understand where they are coming from.
Dealing with grieving patients
In order to understand the effect of grief on some patients' health, you will have to familiarize yourself with the normal stages of grief. You may have to look around for vegetative signs of pain and depression that prevent a patient from recovering from grief. You can help grieving patients by validating their emotional state, making them understand that grief is a process that takes a different amount of time for different people. You may need to make an effort to open communication channels, avoid medication that suppresses emotions and prevent significant lifestyle changes too early in the process.
The toll of aggression and violence on medical staff
Undoubtedly, nursing is a stressful job. Nurses have to worry about patients, complete their documentation and make sure they are following doctor's instructions when a patient needs them. Adding defense against difficult and aggressive patients to a nurse's full plate will be very unjustified. Stressing about a patient who may yell at you or hit you can make nursing seem like one of the toughest jobs under the sun. Most nurses begin to feel that they have failed professionally and personally when a patient disrespects them. While this is not a reflection of their nursing skills, it may be a breaking point for some nurses.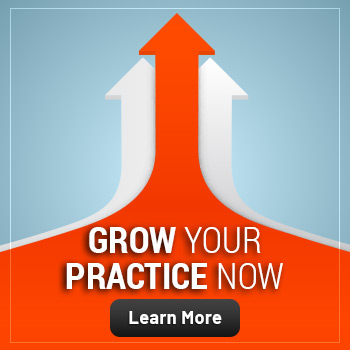 In these situations, it is critical to confide in a trusted supervisor and consider using the employee health services provided by most facilities. Your medical staff's fear of an aggressive or manipulative patient can impact the way they care for other patients. This will not be fair to your staff or the other patients. You must educate and inform your medical staff to seek help to sort through their feelings when they encounter difficult patients on a regular basis.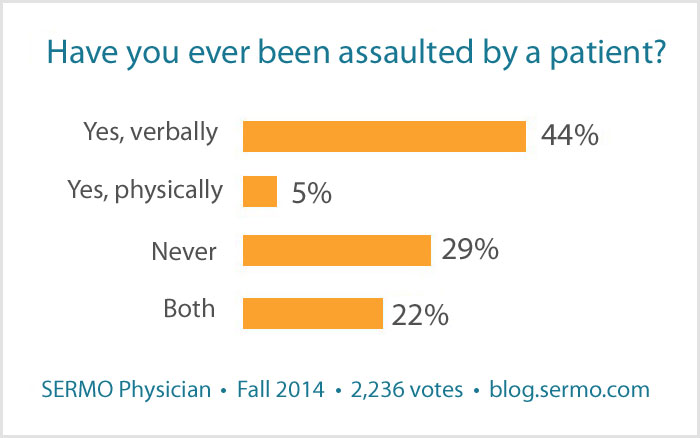 Tips for handling difficult patients
It is understandable that some patients lose control of their emotions because of overwhelming pain or when they are experiencing illness-related stress and anxiety. However, all these reasons will not make it easy for your medical staff. These aggressive and angry patients will test the compassion, patience and kindness of your medical staff.
Here are six effective tips for dealing with difficult patients that can help your staff defuse the situation before it spirals out of control:
1. Stay calm: Just knowing that the aggressive behavior is not because of you is the way to go. While it is easy to think a patient is upset because of something you have done, that is almost never the case. You should continue to do your job and try not to let the negativity get in your head.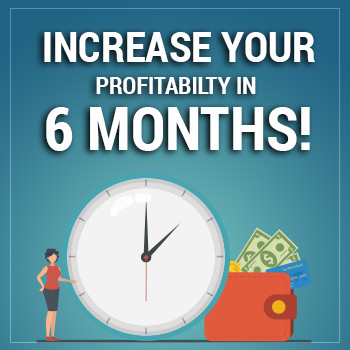 2. Be empathetic: One of the most effective ways to calm an angry patient is by being empathetic. You must remind yourself that it is not easy to be battling a disease in the hospital and away from loved ones. Rather than being indifferent, try to be concerned about your patients' well-being and treat them with respect. Show them that you care about them and that they are important to you.
3. Initiate a conversation: Try to engage the patient in a conversation. Mostly, they just want to be heard. You can address the patient by his or her first name, maintain eye contact and be empathetic. Let the patient trust that you understand his or her feelings, and practice active listening.
4. Look for the potential causes: Most patients are dealing with severe medical conditions and side effects from medications that can impact their mood and make them short-tempered. You can try to improve a patient's bad mood and lift his or her spirits by identifying the potential cause of their bad behavior.
5. Avoid arguments: While you are entitled to express your opinion, you must do so respectfully. Instead of justifying why they are not getting the attention or care they want, simply apologize and reassure the patient that you will take care of their needs.
6. Set boundaries: One of the best approaches is to set limits for difficult patients who make unreasonable demands. Make such patients understand you will keep a check on their needs and requirements, and then follow through. You may also need to set boundaries to protect yourself.
Provide mandatory staff training for dealing with distressing situations
Staff training can help you prevent and manage violence and equip employees with necessary skills to diffuse potential incidents. Ideally, training should be mandatory for all staff, including cleaners, front office and temporary staff.
Every member of your medical team is at risk of verbal abuse and threat for varying reasons. Therefore, your employees should receive mandatory training sessions to help them deal with difficult patients. Imparting such training to your staff will not only improve their coping skills but may even protect them from any potential harm.
At Practice Builders, we custom-design staff training programs to meet your practice's needs. These training sessions are designed to assess your current problems, suggest and implement improvements and create a culture of safety first. All training can be imparted individually or as a package. During our consultation, we can help you choose which training topics are best-suited for your needs.
Our evaluators can call and visit your practice to observe current systems, and a customized training program will be designed around your specific needs. Now that you have a direction for your staff training, be sure to call Practice Builders to discuss the training needs of your practice.