How Can a Physician Liaison Program Grow Your Practice's Referrals?
Posted on

Doctors and specialists are constantly looking for more referrals. This is probably their biggest marketing goal. But not many medical practitioners put a plan in place to ensure a steady stream of referrals through their doors. The most simple and efficient answer to this catch is the addition of a physician liaison professional in your medical practice.
The physician liaison job is relatively new in the healthcare community. A physician liaison's role is to support and grow your medical practice by representing and promoting the services, physicians and marketing efforts. Your physician liaison officer will become the voice of your practice in the medical community. The number-one goal of a physician liaison is to increase patient referrals from existing providers and secure new business from non-referring physicians.
Physician liaisons are at the core of communication practices, and their goal is to maintain an open line of communication between the medical practice and physicians so that the facility can retain and grow their patient referral base. Needless to say, customer service skills are an essential part of the job, as well. Being a good salesperson and a consultant are added advantages. Usually, medical facilities looking for a physician liaison prefer someone with an advanced college degree, such as a master's in healthcare administration.
Traits of a successful physician liaison
The seven most desirable traits of someone who wishes to enter the field are:
Self-motivated
Excellent communication skills
Experienced in a specialty
Relationship builder
Positive thinker
Friendly, yet professional
Highly organized
What is the role of a physician liaison?
The role of a physician liaison is not easy, as the primary goal is to make sure everyone within a healthcare system, including doctors, staff and managers, is on the same page. A physician liaison needs to ensure every individual function has an effect on the overall status of the medical facility.

A physician liaison's priority is not to circulate brochures and pamphlets, but to build resourceful relationships between your medical practice and the referring physicians. This is the most important skill of any successful liaison, and not all liaisons are suited to do justice to this role. A good physician liaison is professionally trained and experienced and will follow up with your referring offices consistently, not hand out business cards during conferences and seminars.
Forming new relationships and enhancing existing relationships with referring practices are essential components of a physician liaison program. The physician liaison focuses on nurturing new relationships by identifying your practice's needs and addressing the concerned areas. Your physician liaison can help you enhance existing referral relationships through listening to the feedback from referral providers. If problems persist, your physician liaison is available to address those issues and make the required changes.
How can a physician liaison program help your practice?
A physician liaison program can help you increase patient referrals, strengthen existing relationships with referrers and staff and provide exceptional customer service. The ultimate goal of a physician liaison is to increase patient referrals from different sources and to ensure your practice stays at the top of their referral list. He or she can educate existing and potential referral sources about the unique benefits of your practice, such as treatments, procedures, location benefits, ample parking and much more.
The physician liaison will serve as a personal contact for physicians, managers and employees. He or she is available to address questions and concerns as they arise as well as promote your unique services and treatments. The physician liaison program is designed to nurture positive, active and helpful relationships among medical facilities, staff and providers. The relationship acts as a bridge between the practice and the referring sources.
Some other key benefits of a physician liaison include: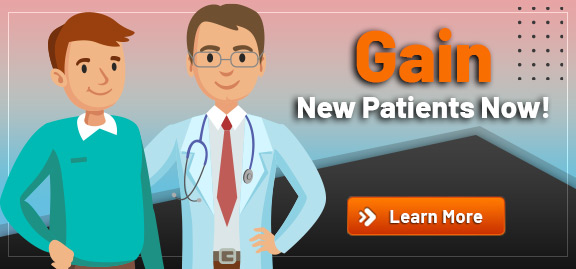 Identifying and establishing business from new referral sources
Strategically promoting the practice's unique features, services and treatments
Strengthening the reputation of your practice in the community
Positioning your physicians as experts in the field
Managing negative feedback in a professional manner
Keeping practices updated on changes in the marketplace
Does your practice need a physician liaison?
Most medical practices employ physician liaison programs that are focused on improving referrals and physician outreach, and they understand the value of these programs. However, there are still a lot of private practices that have not considered implementing this marketing strategy, but it can prove to be an affordable option that pays sooner or later.
While there is an investment cost associated with the physician liaison program, it can bring increased referrals and profitability into your practice. This is because the physician liaison is built around meaningful relationships between the practice and the referring sources.
According to recent research, physicians refer to specialists only if they trust them and have strong relationships with them. In a survey conducted by the Clinical Advisory Board Physician Survey, nearly 66 percent of physicians said they were "very unlikely" to rework their existing referral patterns without a physician liaison actively collaborating and initiating relationships with them.

A skilled physician liaison develops resourceful relationships by establishing trust and confidence. This is achieved with consistent communication and active listening skills along with constant interaction between physicians and providers.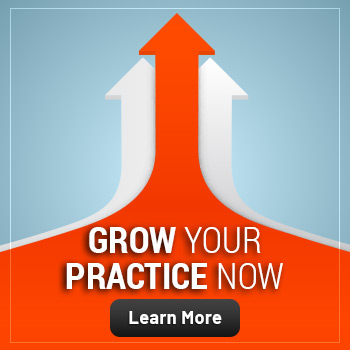 Your physician liaison will actively work to bring your practice into the forefront of the referrers' minds on a regular basis. This is achieved through face-to-face meetings, training sessions and circulating educational material that adds value to the relationship and positions you as the expert in your specialty.
Tips for maximizing the physician liaison program
Some of the driving forces in an active physician liaison program are attainable goals that mirror the strategic initiatives of your medical practice. A well-designed physician liaison program is an invaluable source of information for management. So, how can you make sure that your program has the potential to drive your strategic initiatives?
Here is a quick checklist to help you measure and track your physician liaison program:
Define goals: It is important to tie the physician liaison program with targeted growth goals through a strategic plan that prioritizes outreach activities. You must also consider suitably rewarding the physician liaison through an incentive program.
Develop a tracking process: If you do not have an accurate way to measure the results of your program, you may lose a substantial portion of its benefits. To make tracking easier, you can engage your IT department to develop a tracking process in targeted offices. Alternatively, you can have the liaison create a spreadsheet to capture vital information until a more advanced approach is in place.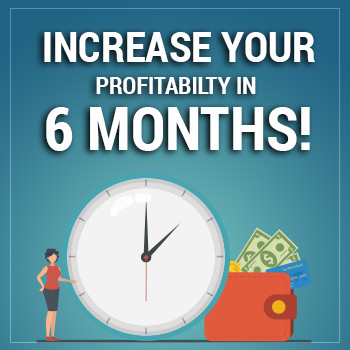 Conduct regular meetings with the liaison: You must be sure to schedule and attend a monthly meeting between the liaison and senior management of your medical practice. This will help you in two ways: The liaison gains knowledge and insight about new services that the practice is introducing to the market, and the management obtains real-time information about the medical community and its perceptions on how well your practice is delivering on its promises.
Be responsive: Many practices successfully implement a physician liaison program, only to be complacent with the substandard quality and outcomes. If your liaison has critical information about a physician's office, you must intelligently apply that information when making strategic decisions. If you are noticing activity in one physician office fall off, take action and dig out the reasons. If a physician notifies you of an issue in a department, you must provide timely resolution to the physician. Even if the issue is not resolved to the physician satisfaction, the transparency and communication will prove beneficial.
Interact with the doctors: Even if it is occasional, you must take the time to accompany the liaison on visits, especially to meet new physicians in the market. You can also bring along a specialist to make the introduction. This will not only help the specialist but may also bring more business to your practice.
What can you expect from the physician liaison program?
You have to understand that the physician liaison program is an ongoing process that involves the establishment of tangible goals and commitment from the liaison as well as the management. The addition of a physician liaison will not bring overnight success to your medical practice.
While many practices understand and acknowledge the benefits of a physician liaison program, the added cost of another staff member can cause them to pause. However, the physician liaison can prove to be an affordable option if you choose to hire a part-time professional rather than recruiting a full-time employee. In fact, physician liaison programs are designed to pay for themselves in the new business. When a practice calculates the benefits of growing referrals, enhanced relationships and increased exposure, adding a physician liaison program looks like the most fruitful option.
However, to have a successful physician liaison program, it is important to have a plan before "working the plan." Your plan should be looking both internally to assess the existing state of your practice, and externally to evaluate the market and define goals and plans.
Physician relations are changing just as rapidly as practices are changing. It is essential for you to embrace the change, define your evolving role and reap the rewards. Contact us if you are interested in learning how Practice Builders can help you with physician liaison programs.