How Telehealth Services Can Grow Your Practice
Posted on

Marketing Telehealth Services in the Age of COVID
During the height of the COVID-19 crisis, telemedicine and telehealth services took off like rockets and emerged as popular, practical alternatives for delivering quality care and improving healthcare practice operations. Although telemedicine and telehealth services are often used interchangeably, there are some differences.
For example, telemedicine is focused primarily on providing remote clinical services. It allows providers to care for their patients through virtual video visits and serves as an alternative to in-person visits. To access telemedicine services, patients must have access to a mobile device, computer, or tablet with a microphone, camera, and an internet connection.
On the other hand, the term telehealth refers to broader remote healthcare services such as administrative meetings, continuing medical education, and provider training, but also includes clinical services. In this article, we'll explore the need for offering telehealth services and a telehealth marketing strategy you can use in your practice.
US Telemedicine Revenue Expected to Exceed $397 Billion by 2027*
In 2020, Fortune Business Insights revealed that telehealth revenue was only about $80 billion and is expected to quadruple by 2027. According to Modality Systems, 75 percent of patients say they will happily use telemedicine platforms if they can see a doctor with whom they already have a relationship. Perhaps more convincingly, 50 percent of patients say they will happily use telemedicine platforms even without knowing the doctor.

What's more, 93 percent of patients said they would use telemedicine to manage their prescriptions, and 91 percent of patients said that telemedicine would help them keep their appointments and follow their doctors' prescribed wellness regimens.
With over 74 percent of consumers still unaware that their health provider offers telemedicine services, there's no question that telehealth and telemedicine will continue to grow in usage and providers must offer telehealth services if they want to grow their practices.
How Common Telehealth Services Benefit Patients Five Ways
Here are five ways that telehealth/telemedicine services can help patients:
1. Rural Patients Gain Access to Better Care
About 20% of US citizens live in rural areas without easy access to medical services or primary care. These consumers absolutely benefit from telehealth services. With telehealth services, patients living in rural areas can receive immediate and easily accessible care without traveling far distances. Instead of facing a typical hour-long drive to see their primary care physicians, these patients can enjoy a simple 20-minute telehealth appointment.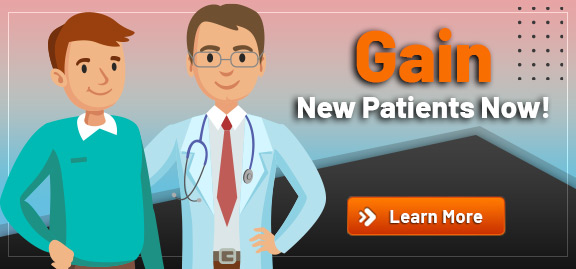 2. Patients Can Receive Quality Care at Home
In addition to being convenient, telehealth services are also necessary during public health emergencies such as the COVID-19 pandemic. More patients can receive diagnoses and some form of treatment from their homes. Telehealth services can also be great alternatives for disabled patients and those who have difficulties seeing their providers in-person. Patients with chronic medical conditions like diabetes, high blood pressure, heart problems, and asthma, for example, can receive quality care at home.
3. Telehealth is Typically More Affordable
Telehealth services provide a new way to provide more affordable quality care to more patients. While the COVID-19 crisis continues, patients accessing telehealth video visits with their healthcare providers is a safe and cost-effective alternative. In some cases, patient care costs can be reduced by up to 50% when accessing telehealth. Yet, according to Modality Systems, more than 13 percent of patients believe telemedicine is more expensive than a doctor's office visit. That suggests a greater need for providers to educate their patients about telehealth.
4. Patients Enjoy Much Shorter Wait Times
Patients generally hate long wait times to see their healthcare providers. Telehealth services save both providers' and patients' time by eliminating long wait times as well as long commutes to and from the provider's office. Telehealth visits are easy to schedule and they save time for patients and providers. In addition, the typical length of a telehealth visit is 20 minutes or less depending on the patient's medical condition.
5. Patients Enjoy Greater Convenience
According to the Centers for Disease Control and Prevention (CDC), about 45 percent of people did not visit their healthcare provider for at least a year due to a lack of quality care, high costs, fears about COVID-19, or their own busy schedules. That makes telehealth an ideal alternative for those who live busy lives or otherwise have difficulty seeing their providers.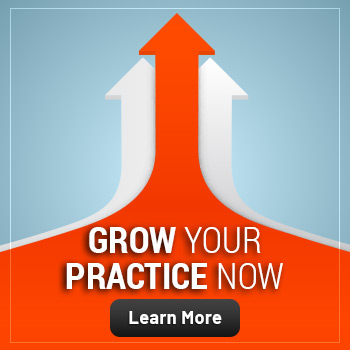 How Offering Telehealth Services Benefits You and Your Practice
In some cases, according to Modality Systems, patient care costs can be reduced by as much as 50% when implementing telemedicine visits. Here are five more way that offering telehealth services can benefit your practice:
1. Increasing Patient Engagement and Satisfaction
Multiple surveys have shown that telemedicine's patient satisfaction ratings are on-par with in-office care and reveal broad acceptance of telehealth. Telehealth services can also help patients create more meaningful relationships with their providers while removing the physical barriers that prevent them from getting needed care. Having increased access to their healthcare providers will generally lead patients to higher satisfaction.
2. Staying Connected with Your Patients During Difficult Times
When patients are unable to reach out to your practice during a public health emergency like the COVID-19 outbreak, having telehealth services ensures you are staying connected with your patient base and providing them with safe, quality care.
3. Receiving More Insurance Reimbursements
The need for telehealth services has increased dramatically during the COVID-19 outbreak. That's why most private health insurance providers expanded their coverage of and reimbursement for telehealth to all beneficiaries for telehealth services provided.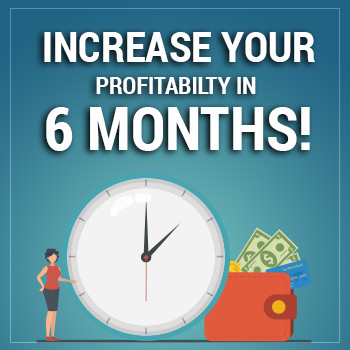 4. Connecting with New Patients
Telehealth marketing services can help you attract more patients who live outside your geographic area. They give you opportunities to target more rural patients who may live hours away from your practice. Telehealth can also help you attract patients who have busy lifestyles and struggle to make their routine appointments.
5. Making it Easier to Coordinate Care
Telehealth helps increase collaboration among providers. Patient details, notes, diagnosis results, and other relevant information are available virtually for rapid, secure distribution among and between colleagues and referring providers. Stored patient information can be quickly passed on to other members of the care team for second opinions and follow-up consultations.
It's Time to Educate Your Patients
While patients say that they would prefer to schedule a telehealth appointment, most are unsure of whether their healthcare providers offer this service. In fact, over 74 percent of consumers are unaware that their health system offers telemedicine services, according to Modality Systems. That's one more reason why you need a proper telehealth marketing strategy to help you educate your patients about your virtual visit capabilities.
The need for telehealth services couldn't be more obvious. If your practice offers telehealth and telemedicine services and you need help creating an effective telehealth marketing strategy, then you need to contact Practice Builders. Their results-driven strategies will not only help you promote your telemedicine or telehealth services but educate existing and prospective patients about how telemedicine can benefit them.
To learn more about marketing telehealth services to your patients and prospects, look to the healthcare marketing experts at Practice Builders. Visit www.practicebuilders.com or call us at 833-364-0793.