9 Marketing Strategies for Mental Health Services
Posted on

One of the greatest challenges faced by mental health practices is how to attract more patients and build a stronger client base through healthcare marketing. Marketing mental health services starts with creating a marketing plan. Building a solid mental health marketing plan can be a daunting task for many mental health providers.
Psychotherapists, psychologists, psychiatrists, social workers, and other mental healthcare providers often wish they had had more training in marketing management or social media marketing before starting their practices. Understanding how healthcare marketing works is even more important today, when savvy online consumers routinely tap into digital resources where they can find a variety of mental health service provider options in their area.
To build an effective mental health marketing strategy, you must take a strategic, targeted approach to your practice marketing. Otherwise, you may miss opportunities to get your message out to the right prospects at the right time. If you don't feel qualified to do DIY marketing, you can partner with an experienced healthcare marketing agency who has created mental health marketing campaigns and worked successfully with mental health practices. That way you can focus on what you love most – treating patients.
Your Practice Needs Mental Health Marketing Ideas
You'll need proven mental health marketing ideas if you want to position yourself strategically and attract new patients. Ask yourself how your services will meet the needs of your target audience. Start by writing a positioning statement that can help guide you toward the fulfillment of your marketing strategy. Your positioning statement should be a simple statement about how your service fills a particular need in a way that your competitors do not. For example, if you are the only practice offering extended and weekend hours, or the only practice in your area that offers telehealth services, be sure to include that differentiation in your positioning statement.

In the therapy field, feedback is vitally important. Feedback from your current patients and prospects helps you create the strongest possible positioning statement and marketing plan so you can begin building your practice to achieve your new patient acquisition goals.
Since marketing is critical for the growth and success of your mental health practice, you probably need all the practical tips you can get for your mental health marketing program. Here are nine marketing strategies for mental health practices:
Blog regularly for patient engagement. Make prospects aware of their need for better mental health by providing them with informative, relevant blogs they can read on your website. Your blogs should address major mental health issues that you have come across in your practice. Make them readable and easy to understand. If you post them somewhere outside your website, always provide a link to your website along with other contact details so that that patients and prospects can reach you easily.
Build your social media presence. Social media marketing should be aimed at people from different backgrounds who regularly meet and share information on social media platforms such as Facebook, LinkedIn, Twitter, and Instagram. Marketing on these platforms allows you to reach prospects effectively and informally. Remember to update your social media accounts regularly so you can stay connected. Always provide feedback to consumer queries and mental health concerns. This will also help build your online reputation, while keeping you connected to patients' needs and preferences.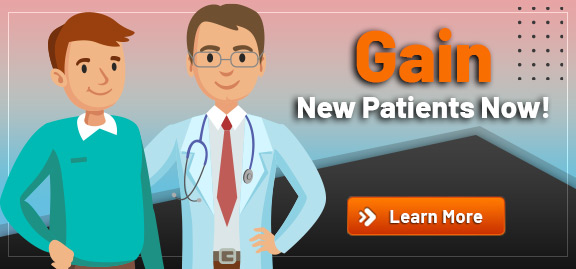 Optimize your website for search engines. It's no longer sufficient to build a good website. Merely having a good website is not enough to attract people to your therapy practice. To attract more visitors and new patients, you must rank high enough on search engines to be noticed. That means your website should be optimized for search engines using SEO best practices. To achieve higher ranking, your website needs rich and informative content with the right keywords, links, images, and videos. Users must be able to navigate your site easily and quickly. If you don't have strong SEO skills, you should find an I.T. professional or a healthcare marketing agency to help you build your site.
Stay in touch via emails and newsletters. It is important to stay in touch with your current and prospective patients or clients via emails and newsletters. Emails are still extremely effective as marketing tools. According to the DMA, you can expect a $36 ROI for every dollar you spend on email. Email reigns supreme as one of the most powerful and cost-effective marketing strategies available. People will read emails that answer their questions regarding therapy and mental health topics. Email allows you to spread your message without spending a fortune. Include the services you offer, your business hours, upcoming events, and online resources for patients.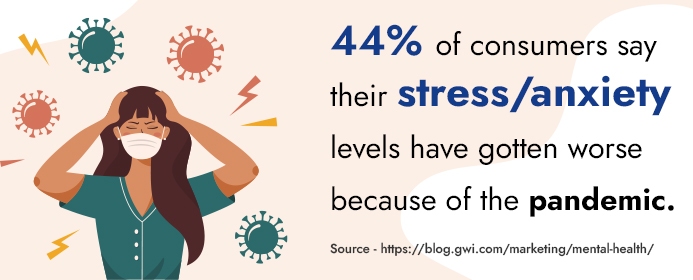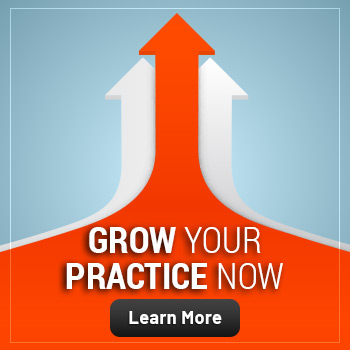 Stimulate more online reviews. Encourage your current patients to review you on Yelp, Google, Vitals, and other online review sites. Anytime a patient comments favorably about your mental health services, ask them for a review. Online patient reviews can make or break your practice. In fact, 93% of consumers say that online reviews influenced their purchase decisions.Generating positive reviews for your mental health practice and providers is extremely important to your status as a credible, trustworthy practice. If you're not sure how to generate more online reviews, consider partnering with a healthcare marketing agency that offers online reputation management services. Remember that the best way to overcome a negative review is to offset it with more positive reviews
Use digital networking. It pays to network with other professionals in your field and related fields. Network with doctors who can refer patients to you. Find online conversations with patients and other providers where you can offer relevant insights. Always include a link to your website after your comments. If your networking efforts are effective, you'll create professional partnerships that add credibility to your practice. Taking time to connect with the right referral sources and groups is key.
Market your practice's flexibility. It is not always convenient for patients to see you at your office. Thanks to the COVID-19 pandemic, many patients are reluctant to travel or see their providers in person. Show your flexibility by offering telehealth/teletherapy visits and flexible scheduling options for patients. Teletherapy is done virtually using computers, tablets, or smarts phones to facilitate face-to-face communication over the internet. This enables both you and your patient to be location independent. Be sure to market this new remote service to your current patients as well.
Optimize your website for mobile users. When you are marketing mental health services, there is a high likelihood that most patients will communicate with you through their mobile devices. They'll check your website, set up appointments, read your marketing emails and more. To ensure they have a positive experience, optimize your site and your email communication for mobile devices. If you have a responsive website, it will automatically adjust to fit the smaller screen sizes on mobile devices. Just remember that all your communications must comply with HIPAA regulations and protect your patients' privacy.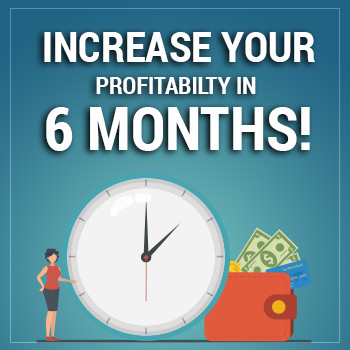 Take advantage of your local market. Focus your efforts on targeting the unique needs and mental health issues that impact your local community. For example, your local community may have an opioid problem. If you treat drug dependence or alcohol problems, be sure to include that on your website, in your blogs and on social media. Keep the local population's needs in mind when creating your marketing messages to ensure you address whatever local mental health issues affect your community. You can also use local online directories and Google Business Profiles to get your name in front of potential new patients. And you can use local SEO to help attract consumers who use "near me" keywords in their content.
Above All, Be Consistent
Achieving success for your practice when you are advertising mental health services takes time and consistent effort. The most successful mental health marketing campaigns require patience and consistency. So, be consistent and authentic in your marketing efforts to ensure that you are building strong relationships with current patients and prospects. If you blog, do it every week or several times each month like clockwork to get the best results.
Today, the best marketing strategies for mental health services can provide great experiences for patients even before their first therapy sessions. By using the marketing tips and strategies in this article, you can grow your mental health practice by adding new patients and revenue.
To learn more about mental health marketing, look to the healthcare marketing experts at Practice Builders. Contact us.