25 Proven Marketing Strategies to Help Your Medical Practice Grow
Posted on

Like all other businesses, medical practices must implement healthcare marketing strategies for accomplishing their long-term and short-term goals. Most medical practices implement a mix of different marketing strategies with an aim to increase their cash flow, get an edge over competitors, increase market share, advertise products and services, venture out into new markets and enhance their reputation.
While there are hundreds of strategies to market your medical practice, nothing can compete with a long-term approach to increasing your reputation. Established practices have confirmed that their greatest and most useful source of new patients is word-of-mouth referrals. This means, if your current patients are satisfied with your service, they are more likely to the spread the good word and refer family and friends to your practice. However, when potential patients do not have a recommendation from family or friends, they usually turn to online reviews to find the best medical practice near their locality. Ensuring your practice is listed on all popular online directories and review sites is the key to driving more foot traffic to your practice.
However, a directory listing and a hospital referral are not enough to establish your medical practice. Instead, you must take an entrepreneurial approach to the market by actively looking for innovative ways to attract new patients. Here is a few marketing plans for health care clinic, and medical practice that is very effective but not expensive:
1. Upgrade to a responsive website: According to a Google survey, more than 61 percent of people will leave a website if it is not mobile-friendly. It is critical to make your website adhere to responsive design principles. Not only will that make it easy for potential patients to use your website, but it will also provide SEO benefits as Google prefers responsive websites over standard websites.
2. Invest in SEO: It is important for medical practices to invest in search engine optimization for their websites because ranking has become very competitive. This is because when the patient looks up medical practices online, you want to be one of the first names that pop up. So if you plan on expanding your reach through your practice website, be sure to invest effort and money into effective SEO strategies. Also, content plays a significant role in website ranking as Google promotes websites that publish fresh and relevant content on a regular basis.

3. Offer unmatched patient service: The way to stand out in a crowded healthcare market is to provide an excellent patient experience. From the information available on your website to the way, your staff treats patients, make sure every gesture is patient-centric. A superb patient experience is the best way to stay ahead of your competitors. Also, you must step back from big-picture marketing strategies and focus on specific groups of people. Niche consumers are more passionate about their beliefs and interests. You can tap this opportunity and plan campaigns that ignite their passions and engage them on a personal level. For instance, you can target new mothers who are into a healthy diet and fitness. Your audience may reduce in size, but your level of engagement will increase.
4. Create a brand image: Focus your efforts on developing your brand image by posting relevant content consistently on your website, social media accounts and industry journals. You can also publish your articles through LinkedIn's blogging section along with other social media platforms. This will not only increase your online reputation but will also position you as an industry expert and enhance your reputation and credibility.
5. Provide cost of procedures on your website: More than 80 percent of patients want to know the cost of service before they even come to your practice for a consult. Pricing is usually the ultimate pain point. By providing cost of procedures on your website, you will be able to weed out the price shoppers and inform individual patients about the financial aspect before they come to your practice. According to reports, price-aware patients are 41 percent more likely to opt for procedures than non-price-aware patients.
6. Leverage Google to attract local patients to your practice: A lot of potential patients are searching Google to find medical practices in their area. Make sure when people search for medical practices in your area, they find your website listed on the first page of the search engine results. Encourage your patients to go to your Google Places listing and review your practice after their appointment. If you receive a high number of positive reviews, your practice will start showing in the local search results on Google, which means you will attract a lot of local patients to your clinic.
7. Create relevant citations: Citations are an important factor in deciding your ranking for local keywords in search engines. The most popular medical-specific citations where you can add your practice are Health Grades and Zoc Doc. The more citations you create, the better you will rank in search engines and the more patients you will attract.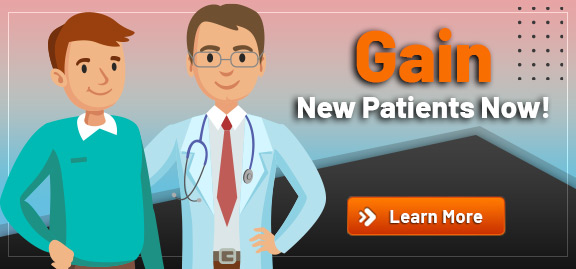 8. Utilize video content to market your practice: Since healthcare content can be time-consuming to read, many practices are trying out ways to make their messages short and exciting by posting them as videos. Many medical practices are condensing their messages into videos that patients can easily watch on their smartphones.
9. Send email reminders to patients: Email marketing is one of the best ways to remind your patients about their upcoming appointments. You can schedule follow-up emails after each appointment to ensure they drop by your practice for their routine checkups. You can also send helpful updates throughout the year with general health tips and news about your practice.
10. Encourage existing patients to refer to your practice: Create a referral program to entice current patients to spread the word about your practice. For local practices without digital marketing experience, an active referral program is the best ROI activity for attracting new patients and expanding their portfolio.
11. Get listed on Google My Business: You must take advantage of the free Google My Business listing, which is ideal for a brick-and-mortar medical practice. Once you have created and claimed your business page, you must make sure that all of your information is consistent across online directories and citations. It is also important that you be signed up on review sites like Healthgrades, RateMDs, Vitals, and ZocDoc as having positive reviews will give you an edge over competitors.
12. Focus on preventive health: One of the best marketing strategies of all times is to educate patients on preventing, instead of treating the disease. You must encourage your patients to schedule prevention checks routinely. Every patient must be planned for at least a quarterly checkup. Patients who receive regular checkups tend to live an active and happy life. In turn, this happiness flows onto the healthy choices they make and these choices become visible to family and friends.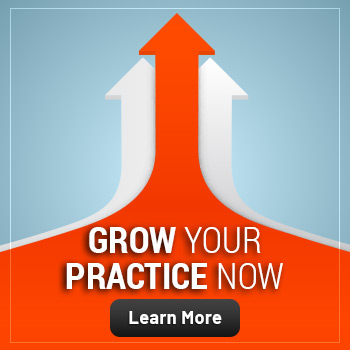 13. Add a personal touch: Communicate regularly with your patients through emails and make your email communications personal. Personalized emails are six times more efficient than automated or mass emails. Also, take advantage of technology to stay connected with patients. For instance, you must be willing to advise a sick patient over a video call through a smartphone.
14. Connect with the community: If you want to be popular in your community, you must get involved with local people. As a healthcare professional, you must establish some degree of trust with your patients and provide the best care possible. One of the proven ways to build confidence and grow popularity is to get involved in your community. You can call local schools and communities and offer to participate in health fairs. You can call the library and explore the possibility of reserving a room to host a free lecture about healthy eating tips. You can reach out to the local media and offer to talk about lifestyle diseases and provide a free community seminar on coping with illness.
15. Dedicate time to social media marketing: Social media has become a powerful marketing tool, but it has to be utilized properly to maximize benefits. Social media will continue to play a significant role in how medical practices market their businesses in 2017. You must select your social network wisely and make sure to dedicate time and resources to market your practice the right way on social media. Having an active presence on social media platforms is a great way to stand out from the competition and build a brand following, which will very likely drive new patients to your practice.
16. Share outstanding content on social media: A combination of carefully selected social media platforms and excellent content can tremendously help you attract new patients and engage existing ones. However, that can only happen if you share content that is informative and relevant to your patients, who will expect facts and recommendations, not opinions.
17. Deliver on promises: Patients now are less likely to remain with a medical care provider if they are not pleased with the overall treatment they are receiving. So as a physician, you must identify and set expectations by communicating your role in establishing a patient-centric culture. The patient must understand his responsibilities for the medical practice to deliver on promises. Your patients will very likely choose competitors over you if you continually fail to deliver on promises.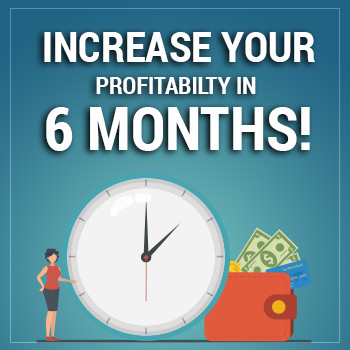 18. Expand your reach by blogging: Blogging is an excellent way to connect with your patients, and if done right, it can take your marketing strategy to a new level. However, as a busy practitioner, you will need to overcome some barriers if you want to make your blog a success. You must develop a posting schedule and adhere to it. Keep the tone of your blog conversational, and it should not be too lengthy.
19. Use YouTube to advertise: Content marketing is an excellent way to attract more patients to your practice website. Make sure that your videos are shared on your website, Facebook and all other social media accounts set up by your medical practice. To begin with, you can keep the content in your videos basic and encourage your audience to book an appointment with your office.
20. Be flexible: You must consider at least one day of the week for scheduling evening appointments. You could also provide appointments on Saturday. Being available and flexible for the needs and requirements of your patients is one of the best ways to grow your practice. You could get new patients using this tactic because very few medical practices offer this service.
21. Offer cash discounts: Although an increasing number of patients have health insurance, it does not mean that they can afford deductibles. Regardless of whether your patients have insurance, you must consider offering a cash discount. This may encourage more potential patients to visit your medical practice.
22. Deliver exceptional customer service: Customer service starts the minute your patient calls your office. Creating and maintaining an excellent service experience for your patients is one of the best ways to grow your business. Your staff must be trained to look after the patients and to make them feel important.
23. Engage digitally with patients: Engaging digitally with your patients will help your practice more than any marketing strategy. You can begin by encouraging patients to Google their conditions and symptoms and ask questions during their appointments. To help your patients understand their health-related concerns, publish informative and relevant information on your practice website. Also, you can learn about innovative ways to make it easy for patients to pay their bills or schedule a consultation online.
24. Track your online reputation: There has been an increase of 68 percent in the number of patients using online reviews from 2015 to 2016. Moreover, more than 45 percent of patients are willing to consult out-of-network doctors just because of positive online reviews. In addition to enhancing your credibility and reputation, online reviews increase the visibility of your practice in search engine results. To earn more positive online reviews, you should encourage patients to post their reviews on your practice website, social media profile, and popular review sites.
25. Hire experts: You can consider hiring a marketing company to help you develop strategies and grow your practice. As your practice grows, you will need a trusted group of people around you who can look after your practice as if they were part of the leadership team. If marketing is not part of your core competency, you need to find and hire a marketing company.
These are some of the medical office marketing plans that you can use for promoting your medical practice. If you have any questions or need any help, please feel free to call Practice Builders and receive a complete assessment and diagnosis of your medical practice marketing strategies and online presence. Our team of experts will examine your practice website and offer you some doctor marketing plans and actionable tips to increase traffic, attract new patients and grow revenue.