11 [Best Performing] Ways to Attract More Patients as a Chiropractor
Posted on

Whether you have just launched your chiropractor practice or have been growing steadily for years, the most important part of the growth is attracting new patients.
Regardless of how exceptional of a service you perform, but "getting your brand out there" part of the chiropractor marketing process that is often most difficult—especially when limited within a budget and pressed for time.
It is not that your target audiences do not want your service or trust your staff. It may be that they do not even know you exist. And this is where the most significant challenge lies!
But your goal is not to just promote your brand and attract new patients – you want to be able to retain them too. This post will not be sharing tips that involve offering discounts or giving free consultations. Being discount-focused is something that large group practices can afford and is neither practical nor sustainable for small-to-mid-sized chiropractor practices.

There is a good chance that your competitors will try to compete on prices and freebies when they see you offering discounts to attract patients. If they do, then your practice is back to square one—and in most cases, can quickly hit rock bottom.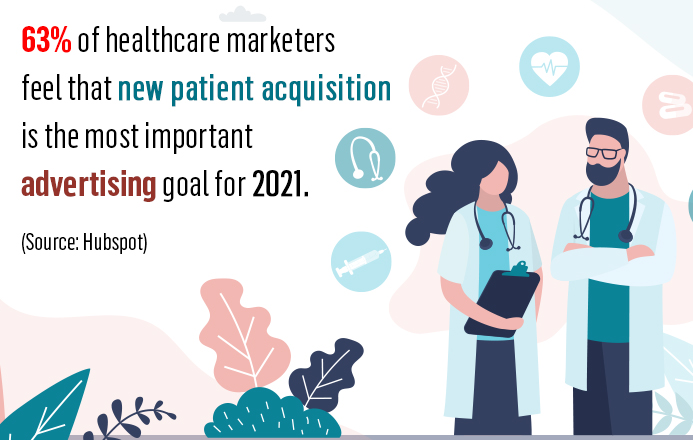 Tips to Attract More New Patients to Chiropractor Office
So, how can small chiropractor practices like yours attract new patients and retain them while saving money on expensive marketing tactics?
Here are some of the easiest and most cost-efficient ways to get new patients: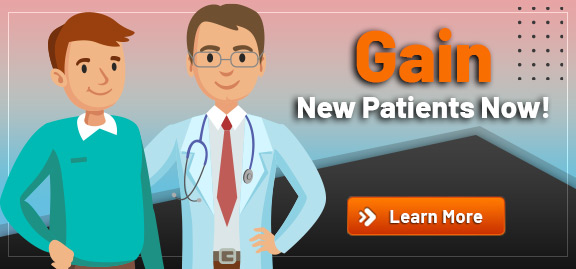 1. Identify your target patients: It is easier to search for and acquire patients if you know what audience will benefit from your services. It is essential to have a clear picture in your head of precisely who you are targeting. To attract your target audience, focus on things that make them happy, and then reflect on how your services can make their lives better.
2. Have a solid chiropractor marketing plan: Chiropractor practices with an all-encompassing marketing plan tend to out-perform those without a plan. The most important part of a chiropractic marketing plan is the goal, as it is the foundation for other critical decisions. To start with, develop five-year growth goals for your practice, which are broader in scope and more strategic. Your one-year goals will fit within the context of a five-year plan.
3. Know your brand's unique qualities: The secret is to understand your target audience's needs and desires. It could be location, convenient appointment hours, prices, quality of service, or staff's attitude to patient problems. Now relate this information to your services. Examine what sets your chiropractor practice above your competitors. In the chiropractor marketing world, it helps to have a USP.
4. Consider both digital and conventional marketing channels: No doubt the Internet offers a vast number of inexpensive chiropractor marketing opportunities, traditional marketing channels such as TV and billboards also yield good results. Unfortunately, many chiropractor practices spend a lot of time and money on channels that do not help attract many patients. It is best to have a healthy balance of digital and conventional chiropractor marketing strategies to help you reach a broader patient base with minimum costs.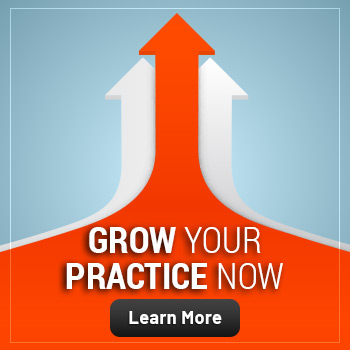 5. Build an informative, mobile-friendly website: Patients tend to search different practice websites to obtain information on different services and appointment scheduling options. Most websites are not well-designed; they are simply a post office to send and receive patient requests. You can transform your chiropractor practice website into a digital channel. By posting informative content, responding to patient comments and queries, sharing links to relevant websites, and sharing information about your essential procedures and treatments, will help practice growth digitally.
6. Invest in search engine optimization (SEO): Investing in proven SEO tactics for websites is essential for chiropractor practices, as the search engine ranking is critical to promoting a practice online. When the patient looks up chiropractor practices online, you want to be one of the first names that show up. If the plan is to grow an organic reach through your website, be sure to invest effort and money into proven SEO strategies. Also, relevant content plays an integral role in search engine ranking as Google promotes websites that publish helpful content regularly.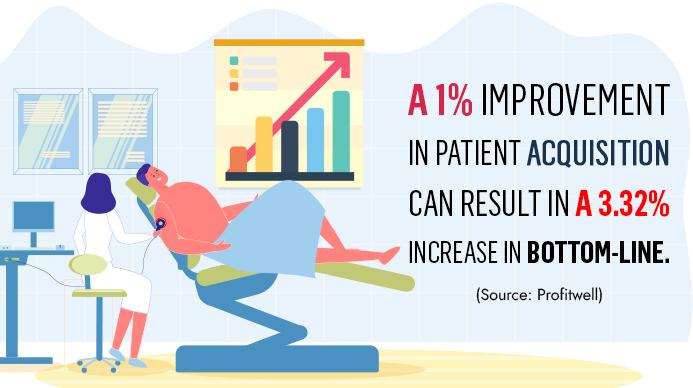 7. Encourage referrals from existing patients: Referrals from existing patients endorsing your business are the most efficient way of gaining new patients. If a patient is happy with your products or services, ask them to recommend your business to other potential patients. You can consider offering incentives, such as a discount off their next order, every time an existing patient points a new patient in your direction.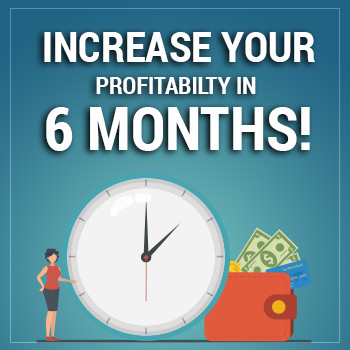 8. Engage with your existing patients: Live chat is an excellent way to engage with your online patients. According to several studies, patients who connect with chiropractors online prefer live chat. Patients seem to prefer live chat as it allows them to get answers to their questions instantly. Live chat is helpful not only in engaging patients but also in improving patient satisfaction scores.
9. Offer loyalty rewards: Rewarding loyal patients will not only help to retain them, but it also can help expand your patient base. You can consider offering complementary services to patients if a milestone is reached within your practice. However, refrain from offering freebies to woo patients as such strategies are neither credible nor sustainable.
10. Train your staff to deliver the best experiences: Every staff member should understand the practice's mission, and well-trained to understand your patients needs. Your staff members must be trained to exceed patient expectations every single time, without exception. Your chiropractor practice should make sure to implement a zero-tolerance policy for mediocre service.
11. Use patient satisfaction surveys to identify improvement areas: To make surveys more effective, use short surveys for reaching out to your patients after the visit, asking them about their experience. If a rating less than outstanding or excellent is received, reach out to the patient to determine how you can make their experience better.
Conclusion
Chiropractors should regularly monitor the results of patient acquisition strategies and be flexible enough to adjust if some of the strategies are not attracting enough patients to the practice. Social media platforms like Facebook provide built-in analytics that displays the channel's effectiveness in helping you attract more patients. The impact of traditional marketing strategies such as billboards and cold calling may be harder to track and measure, but you can consider asking new patients how and where they heard about your practice. Collecting this data will help you determine the best-performing marketing strategies.
Overall, the best patient acquisition strategy is to treat your existing patients with care and empathy. In competitive markets, this particular patient acquisition strategy will set your chiropractor practice apart from the rest.
Want to know simpler and more effective ways to attract more patients? Contact our experts today!