5 Dental Practice Marketing Trends for 2018
Posted on

Over the last few years, digital marketing trends have emerged that have had a significant influence on how dental practices collaborate, communicate, evolve and innovate. As healthcare marketers, we live in a fast-paced digital world where the rules of the game change constantly. One minute you think you have nailed the Google algorithm and the next moment you are pulling your hair out wondering why your blog post is not getting enough views.
With more than 2 million blog posts getting published every day, the Internet is brimming and dripping with content. In addition, the use of ad blockers has increased by 30 percent, paid ad campaigns are competitive and organic visibility on social networks is declining. Together, these issues are making digital marketing more convoluted than ever. Adding fuel to the fire is the fact that proven and effective traditional marketing strategies are starting to fail altogether. In such a cutthroat environment, the most successful healthcare marketers will be those who are willing to think beyond best practices and develop unique strategies for success.
We are almost at the tail end of 2017, and healthcare marketers are looking ahead to 2018 to determine the direction for their digital marketing campaigns. Many marketers are wondering if they should stick to the course they created in 2017 or make changes. Maybe it is time to change the age-old techniques and strategies. Perhaps word-of-mouth referrals are not enough to sustain your dental practice anymore.
At Practice Builders, we can help you make transformative changes to your digital marketing campaigns and multiply your patients. In order to plan a top-notch dental practice marketing strategy for 2018, go through the trends explained here and incorporate them into the marketing plan. From personalized content to social media marketing, these upcoming marketing trends will help you acquire qualified leads, reachi more patients, improve patient engagement and grow your practice.
1. Personalized Content: Think Unique Patient Experiences
More than half of potential patients rely on online content to research their new dental care provider. In addition, nearly 47 percent of new patients want to read three to five online reviews about a dentist before they book an appointment.
Online content is the beating heart of almost every healthcare marketing campaign. However, as digital healthcare marketing matures, so does the nature of content. One of the important factors in creating content that connects with potential and existing patients is personalization. This refers to content that is tailored to patients' needs.
Consider the following stats:
Nearly 94 percent of digital marketers believe personalization of content is critical to the current and future success of your practice.
According to HubSpot, personalized content accomplishes 42 percent better than non-personalized content.
Marketers who deliver personalized experiences achieve double-digit returns for their marketing efforts.
How can you leverage personalized content?

a. You can start by targeting the "low-hanging fruit" in your database – names, emails, phone numbers, etc. Most website visitors will share these with you in exchange for valuable gated content, such as an eBook or a case study.
b. Once you have assessed this data, you can start lead-nurturing campaigns by offering prospects access to in-depth content in exchange for more information.
c. You can add value to visitors' experiences by asking: Will this help potential patients solve their problems and understand our solution?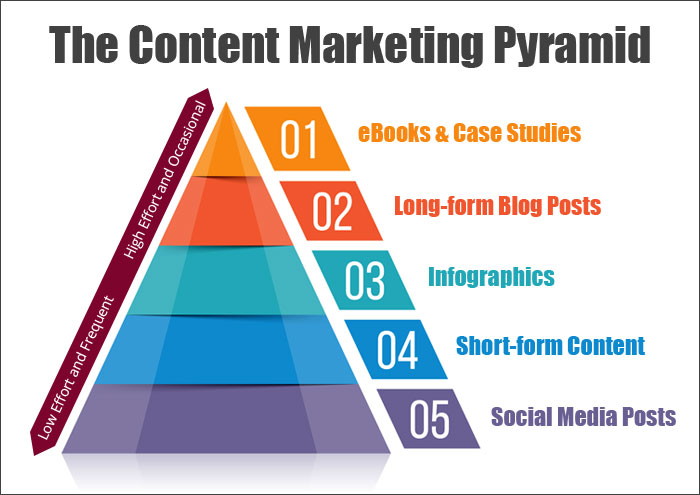 2. Search Engine Optimization (SEO) and Content Conversion: Working Together
Few dental practices would discuss digital marketing without including a conversation about SEO. These two functions go together like peanut butter and jelly. However, both these factors have reached a point of conversion. According to a BrightEdge survey, nearly 97 percent of digital marketers believe that SEO techniques and content have become integrated and are converging into a single function. The marriage of content and SEO impacts the three most important performance metrics:
Conversion
Engagement
Traffic
Consider the following stats:
Almost 52 percent of digital marketers recognize that confidence in SEO techniques is critical to long-term content marketing success.
Organic search drives more than 51 percent of content consumption.
How can you leverage SEO and content conversion?
a. Use SEO information to understand how potential patients engage with your content. You must identify what generates interest and results in leads who take the required action.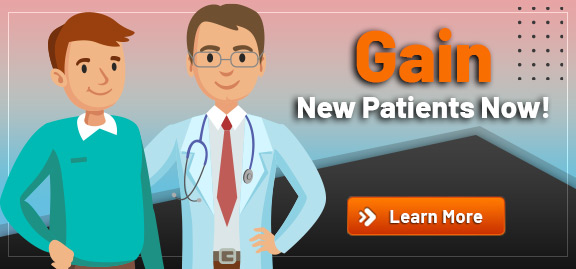 You must conduct ongoing patient analysis because potential patients' interests can change quickly.
c. Consider how patients engage with different types of content across various channels and at different stages of the wellness journey.
d. Always measure the impact. Try to set realistic content-related goals at every stage – from awareness to conversion.
3. Social Media Marketing: Public Outlets
In the coming few years, healthcare marketers expect to spend most of their time on social networks. As a result, social media budgets will increase. Fundamental to the success of this expansion is understanding patients' point-of-view. For instance, your patients want consistent brand messaging and insightful interactions whenever they are considering scheduling an appointment.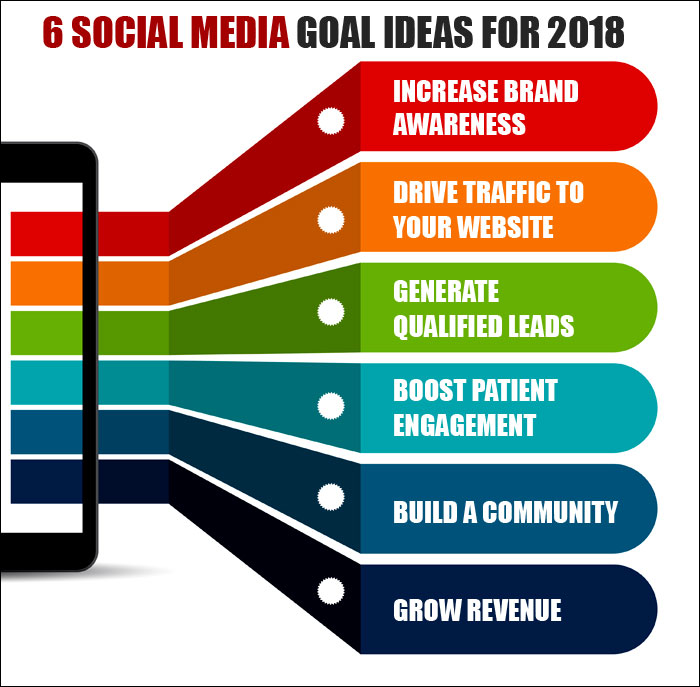 Consider the following stats:
Facebook continues to be one of the most used and dominant social networks.
Social media marketing is evolving toward emotionally engaging content because rich emotions increase content's "spreadability."
By the end of 2017, we are likely to see most of the major social media platforms enabling users to create and share video content, live video content and discover what's going on around them.
How can you leverage social media marketing?
a. You must ask existing patients about their experience interacting with your brand on social media.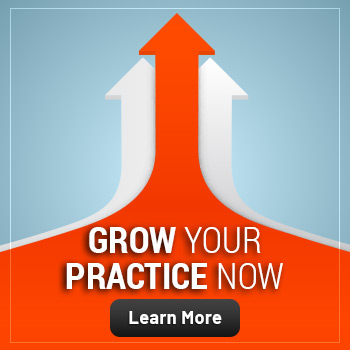 b. You should determine which networks are the best for your dental practice and spend a little more time creating fleshed-out social presence there.
c. You can also consider reducing your time on social media networks that are not delivering lead generation and brand awareness.
4. Video Content Marketing: Better than Ever
Are you not sure about what kind of content will connect with your potential patients? Well, video content can be one of your best bets for 2018.
Whether it is a "meet the staff" video team introduction or a patient's testimonial video, this medium provides the most critical human element that builds trust. As a bonus, your videos will have a more extensive reach than other types of content. According to a report, video generates nearly 1,200 percent more shares than text and graphics combined.
How do you rate video content for a successful marketing idea?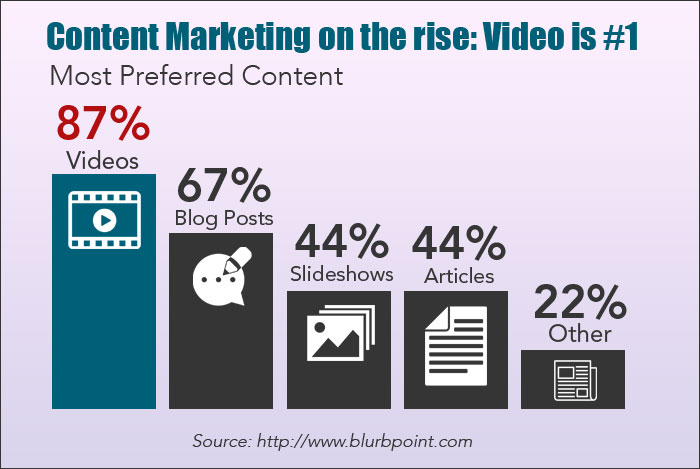 According to James McQuivey, digital marketing expert, a single minute of video content is equivalent to 1.8 million words. Clearly, video is the future of digital marketing. By 2019, video content is likely to represent more than 80 percent of all online traffic. If you look at it from a different perspective, the Internet will support more than 3 trillion video minutes per month by 2020, which is equal to 5 million years of video content per month, or almost 1 million video minutes every second.
Consider the following stats:
Almost 63 percent of practices are using video content as a marketing tool.
Nearly 65 percent of potential patients visit a healthcare practitioner's website after viewing a video.
Almost 37 percent of viewers watch the average video all the way to the end.
Nearly 92 percent of people who consume videos from their smartphones share them with other people.
Video content is shared 1,200 percent more than both links and text combined.
How can you leverage video marketing?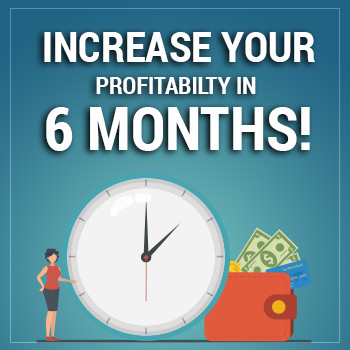 a. Assess how much video content you currently use and the ROI. If you have not done enough, expand production.
b. To make your videos as memorable as possible, ensure that you are keeping them in line with your brand strategy.
c. Boost your SEO by adding video to your landing pages, website and content offers.
d. Experiment with different lengths and subject matter for your videos.
5. Mobile Marketing: Don't Forget to Get Mobile-Friendly
In 2016, nearly 52 percent of smartphone owners reported browsing healthcare-related information on their phones. So when your potential patients are wondering where to turn for their next teeth whitening or help with a toothache, can you make sure they know they will have a comfortable experience? Luckily, Google provides a free online tool to assess the mobile-friendliness of your dental practice website. If you are not happy with the results, maybe it is time to schedule a meeting with a web developer and get your website upgraded to a mobile-friendly one. It is important to remember that a mobile-responsive site can give you a significant boost in search engine rankings. as well.
You must optimize your website for mobile, otherwise you will hurt the experience for mobile viewers, causing them to seek other practices that can offer a better website browsing experience.
Consider the following stats:
Nearly 69 percent of digital media time is spent on mobile.
Globally, nearly $143 billion will be spent on mobile ads in 2017.
Location-specific mobile ad spend will increase from $12.4 billion in 2016 to $32.4 billion in 2021.
How can you leverage video marketing?
a. If you have a responsive or mobile-friendly website where the content and markup are similar across mobile and desktop, you need not change anything for Google's upcoming mobile-first algorithm.
b. If you have a website where the content and markup are different across mobile and desktop, you should consider making some changes to your website.
c. If you are a website owner who has only verified desktop site in Search Console, you must add and verify a mobile version, as well.

Wrapping Up
When it comes to dental marketing, there are no "Best if Used By" strategies. However, this does not mean what worked last year, or the one before that, will work today, too. In fact, some of the most effective digital marketing techniques have reached the end of their rope and are way beyond their expiration dates.
As you are updating your digital dental marketing strategies for 2018, consider tossing out some of the overused, under-performing marketing strategies to make room for ones that improve brand awareness, attract qualified leads and help your team increase the bottom line.