8 Tactics to Make Patients Trust Your Brand in 2018
Posted on

Did you know that more than 67 percent of new business owners fail within their first year? And of the 33 percent of business owners who somehow survive their first year, only 5 percent manage to survive in business after three years.
Most of the business owners quit because their brand fails to attract customers, or they draw the wrong customers. No customers means no business. Attracting the wrong customers is even worse than having no customers at all. The wrong customers will waste your time and take up all your energy until you give up.
One of the most talked about parts of building a business is nurturing your brand. There are thousands of medical practitioners out there trying to attract the same potential customers you are.
In this digital era of cutthroat competition, many medical practices forget that nurturing trust is the main ingredient holding together their relationship with the patient. Most healthcare marketers focus on creating demand and selling more services. However, in this promotion-driven world, knowing how to position your medical brand is critical in order to stand out from the noise and stay top-of-mind with your target customers. Having an active brand strategy can give you a competitive edge over your competitors.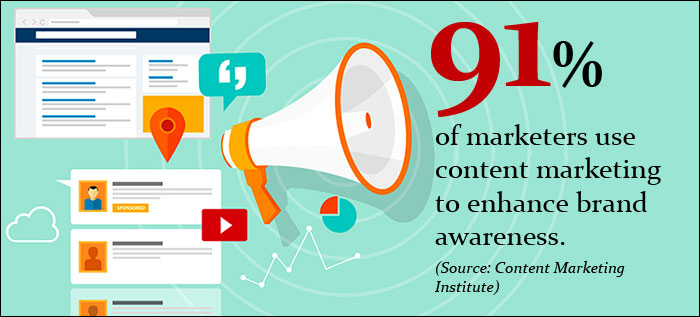 According to the Edelman Trust Barometer, more than 80 percent of customers distrust businesses. Trust is one of the most critical components in building a strong and enduring brand. While a credible brand cannot be created overnight, there are effective strategies along the way that can help you build credibility and patient loyalty.

If implemented correctly, brand-building strategies and tactics can benefit your bottom line, as well. This is because gaining the trust and confidence of your target customers will result in increased sales, which will further increase the likelihood of them recommending your brand to their family and friends. According to a study, nearly 82 percent of customers spend more on a trusted brand. Credibility can set you apart from your competitors.
Every time your staff interacts with a potential or existing patient, it should be nurturing trust and building credibility. If your staff gets it wrong, chances are your brand will be remembered for all the wrong reasons. Typically, these not-so-good experience are likely to get the most talk-time among your target customers.
There is no known shortcut for building trust and credibility. The fact is, to appear credible and trustworthy, your staff and services need to be genuine and worth their weight in gold.
Here are eight proven ways to build brand credibility and trust among your potential and existing patients:
Tactic #1: Be Transparent
Be honest about your products and unbiased in your interactions with patients. Your patients expect you to share accurate information with them sincerely and appropriately. Let your potential and existing patients know who you really are and the range of services you offer. Being transparent with your patients can help boost their confidence in your brand. The more your patients understand how your practice operates, the more trusted it becomes. Your patients will appreciate an honest and personal touch.
Do not forget that negative reviews can hurt your reputation – especially if they are left unanswered. Responding to a negative review or a customer complaint can leave a long-lasting positive impact.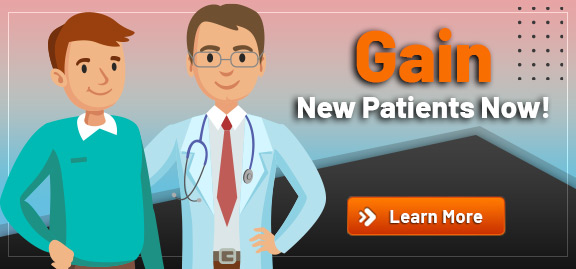 Tactic #2: Provide a Consistent Experience
Consistency in providing a good customer experience is key to creating trust. According to a survey by McKinsey, customers trust businesses that are consistent in delivering outstanding experiences. By continuously promoting your brand and consistently delivering on promises, you can earn your patients' trust. Consistent marketing messages will tell your target audience what they can expect from your brand. The marketing messages that you send out through promotions and social networks should be in line with the experience that you provide to your patients.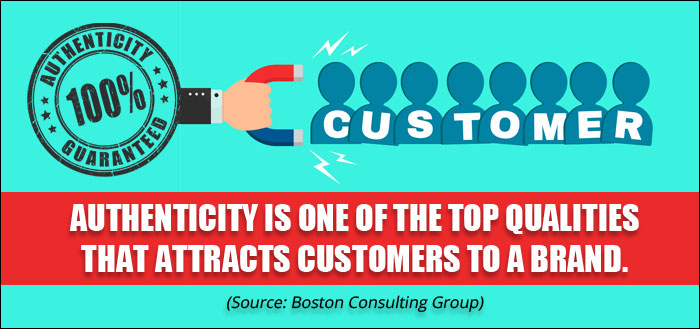 Tactic #3: Build an Emotional Connection
Some of the most popular and trusted medical brands worldwide use emotions to connect with their target customers. According to research, emotional connection is an integral part of building trust. Brands that are able to establish an emotional relationship with their target customers enjoy increased customer loyalty, which correlates with increased revenues and improved brand image.
While emotional connection cannot replace service quality and excellent patient service, medical practices that establish emotional bonds with their patients are able to enhance trust.
Tactic #4: Form Strategic Partnerships
Strategic partnerships work well because a lot of medical practice owners do not have the resources to build a brand from scratch. Marketing and advertising tactics can be costly. Establishing partnerships with local brands that share your values can prove beneficial.
Partnering not only helps you build trust and credibility but also increases revenue and patient retention. You need to be genuine when trying to partner with another brand. It is essential to make sure you are offering something in return that will help them achieve their business objectives.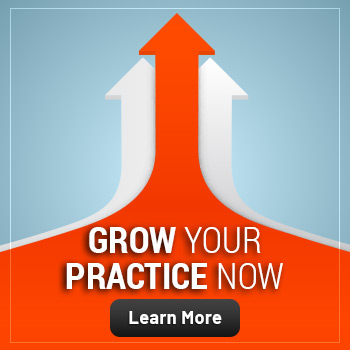 Tactic #5: Ask for Feedback and Recommendations
According to a Nielsen study, more than 84 percent of people rely on recommendations to determine whether a brand is trustworthy. Testimonials and recommendations from your existing patients are a powerful way to put your brand in a positive light.
Positive reviews are a key content component because they are considered neutral and open-minded. You can ask satisfied patients to recommend your services to others in their network. These recommendations can launch you into a conversation and position you in a positive light. Simply focus on delivering excellent patient care and adding value to their experiences, and they will be happy to recommend your services to others. However, stay away from anonymous reviews and testimonials as they can damage your credibility.
When you publicly display testimonials on your website and social media pages, you are encouraging more patients to utilize your services and leave encouraging reviews for others to read. It helps to promote your brand as patient reviews are genuine proof of your brand's credibility.
Tactic #6: Invest in Content Strategy
Creating a solid content strategy plays an important role in making your brand look credible. Relevant content updated on a regular basis can help promote your brand on social media channels and establish you as a thought leader in your industry. You can consider creating interesting content in the form of blog posts, newsletters, white papers, case studies, infographics, video content and other marketing collaterals. However, it is important to ensure that the content is timely, impactful and relevant to your target customers.
Have you ever wondered what kind of content can help you develop customer trust?
A study conducted by Latitude and About.com suggested that people want brands to provide information that is relevant and helpful, but not promotional. Most consumers look for accuracy, relevance and fairness in your content to determine whether your brand is trustworthy. For healthcare marketers, this means providing authentic and relevant content is essential to building a reliable brand.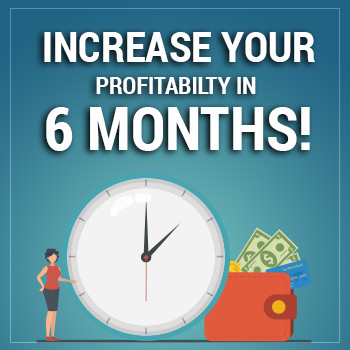 While creating authentic content is great, content curation is gaining tremendous popularity. Content curating is nothing but sorting through the vast amount of online information and sharing the most relevant content with your target audience. This can help your brand gain credibility since your target audience will continuously see you as the business that is always sharing valuable information.
Tactic #7: Seek Support From Influencers
Instead of paying heed to promotional messages with 'salesy' tones, most customers trust peer recommendations and word-of-mouth publicity before making a decision. This is where influencer marketing comes into the picture. Influencer outreach can help you establish the credibility of your brand.
Influencers are reputed and popular personalities who have tremendous fan following and credibility in a specific niche. In fact, it is because of their domain knowledge that their followers trust them to guide their decision-making.
This means, when influencers endorse your products and services, their authority rubs off on your brand, and you get access to their followers, who can be your future customers. The same applies with celebrities as they have fan followings, and people often are influenced by their endorsements.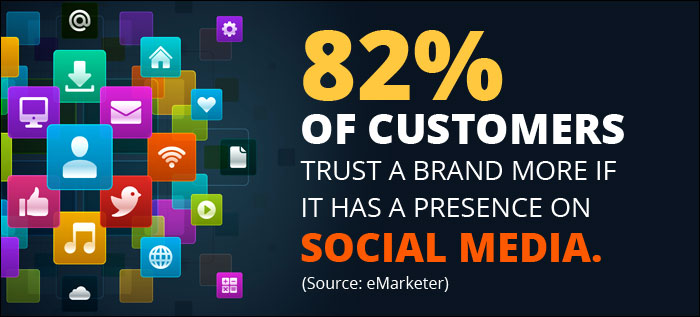 Being endorsed by someone who is respected and popular can add instant credibility to your brand. However, most small practice owners do not have the budget to pay for celebrity endorsements. It is also a challenge to find influencers who are relevant to your specialty and are willing to make efforts to build meaningful relationships with your target audience.
Tactic #8: Be Active on Social Networks
Precisely the way you need recommendations and patient testimonials, social networks are an active form of social proof. If a potential patient found your website, then went to your social media page and realized it is not updated, you have not only lost credibility but also new business.
It is advised to choose two or three social media platforms and maintain an active online presence on those networks. Engaging with your target audience on a regular basis is critical. This engagement will build credibility with your target audience. If you are not active on social networks for weeks, you will be classified as being inactive and will lose whatever trust you might have built.
Conclusion
Building trust and credibility for your brand requires commitment and persistence. There are many ways to nurture confidence, but it all starts with the quality of the product or service you are offering. If your product is terrible, nothing will work. A bad product or service will never attract encouraging testimonials and positive reviews.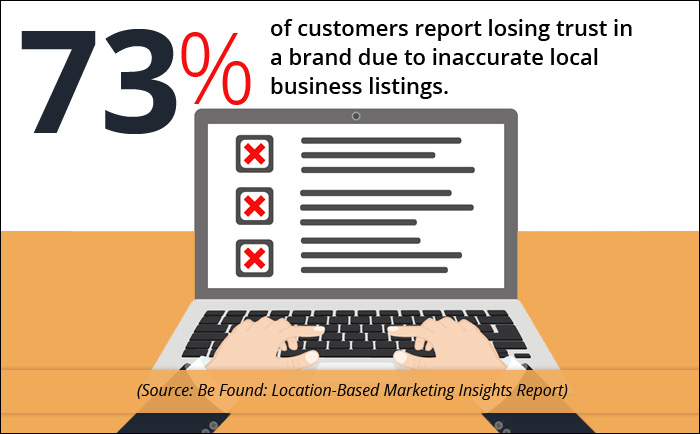 You have the choice to accelerate your growth and make your brand a favorite and trusted name in the medical community. So why wait?
At Practice Builders, we can help you make informed decisions about what strategies will help you build and improve brand credibility. We can also help you measure critical marketing metrics to ensure you get the maximum ROI. Our expert teams can make sure your brand credibility works hand-in-hand with increasing patient engagement and retention. Contact us today.