5 Lead Generation Strategies You Can't Afford to Ignore
Posted on

Without high-quality leads, your medical practice will most certainly collapse.
Leads are the potential patients who can become regular patients and ambassadors of your practice if you play your game right. Sure, a practice may have several key goals, but a majority of its business goals focus on lead generation.
Healthcare marketers rely on a variety of channels to drive leads to their practice and boost conversion rates. However, often these channels do not yield the desired results. When you spend much time creating informative content hoping to attract leads but you still are not getting the desired results, it can be disheartening. However, you are not alone.
What do your potential patients want? Once you have accurately answered this question and associated it with a high-converting landing page on your practice website, you will regularly generate leads. Attracting more leads will be easier if the majority of your attention is focused on connecting your landing page with other marketing channels.
Regardless of the marketing channel you are using, inbound strategies are likely to generate more leads than traditional marketing. This means you must focus on creating and sharing the right content with the right people. Once you have accepted and agreed to this approach, remember these strategies to grow your leads faster.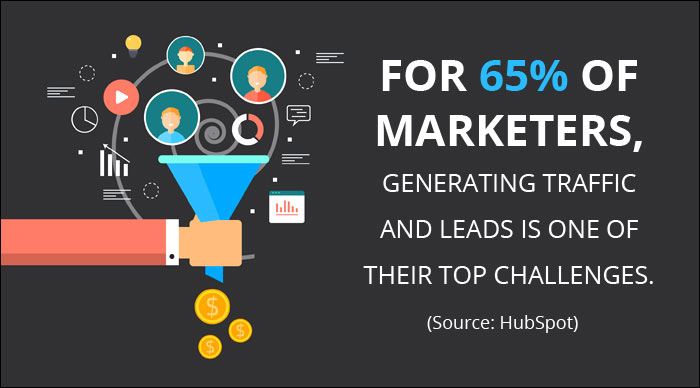 1. Email Marketing
It is still the best lead generation strategy for communicating with your target audience. According to a MarketingSherpa survey, almost 72 percent of all US adults prefer to receive information from brands. Emails are fast, efficient, inexpensive and proven, without frustrating your target audience. Email marketing is the foundation stone of almost every healthcare marketing campaign and is easy to monitor, measure and tweak. For most types of target audiences, email marketing is the third-most influential source of information. With email marketing, you can build and improve relationships with potential and existing patients as it gives you a chance to speak directly to them.
One of the biggest advantages of email marketing is its low-cost nature. There are no print, postage or advertising costs. Emails can be paid monthly with unlimited plans. Email marketing can outperform almost all marketing channels.
According to reports, for every $1 spent on email marketing, the average return is $44.25. Practices can track the performance and impact of each email, which will enable it to calculate the ROI right away.
How to Use Email Marketing for Generating Leads: You already have contact details of your existing patients, but you want to move your prospects further down the funnel. Most of the time, it is advised to send your list "easy" content, like newsletters or blog posts. When you feel the time is right, you can send a promotional email that encourages the recipient to strengthen the relationship. For instance, your email can include a link to a downloadable report, suggesting upsell or cross-sell to the recipients.
2. Search Engine Optimization (SEO)
SEO is a compelling marketing tactic that can bring more qualified leads and patients to your medical practice. Moreover, studies have indicated that SEO has a better ROI than traditional marketing techniques such as TV and print ads. SEO provides visibility, credibility, branding, traffic, reputation and a high ROI to your medical practice.
Regardless of the size and specialty of your medical practice, implementing effective SEO strategies is key to attracting new patients and improving your bottom line. SEO can also help increase online visibility for your medical practice and build its reputation.
When potential patients search online for your medical practice, it must appear high in the search engine rankings. Being at the top of search engine results puts your name in front of potential patients. Google is the world's leading search engine, so it is a strong endorsement when your practice name appears at the top of its search results.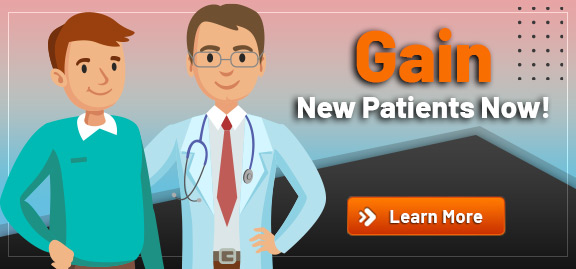 Searchers trust Google, and as a byproduct of that, they trust your practice when it appears at the top. Your lead generation strategies will entail finding the most suitable keywords with a high search volume and low competition. This will increase website traffic, generate leads and increase conversion rates.
Link building is an integral part of SEO. It is important that industry leaders backlink to your content to give it credibility and boost your reputation.
How to Use SEO for Generating Leads: SEO is all about selecting the most relevant keywords for your medical practice. To choose the most suitable keywords for your website, you will need to get into the minds of your potential patients. You will need to consider all the possible keywords they might type into the search engine in order to find a new doctor in their area. The more relevant keywords you choose, the more qualified leads you will get.
In addition to keywords, the next element that can affect your SEO strategy is how quickly your website loads. A website that loads quickly can support your SEO efforts. A website that does not load within a few seconds will fail to attract and engage potential patients. Keyword density is also a significant part of your SEO strategy. If you include your keywords too much, search engines will view your website as spam and may blacklist your website from results pages. However, if you use your keywords too little, search engines may not look at it as relevant to the corresponding keyword. The recommended keyword density is about 2.5 percent.
3. Paid Ads
Pay-per-click (PPC) ads, a form of online advertising, are one of the most powerful and cost-effective ways to drive targeted traffic to your healthcare website. By reaching out to patients in your area who are already searching for procedures and services similar to those you are offering, your PPC ads are more likely to convert visitors to patients than any other type of marketing.
Being a medical practice owner, you can reap many benefits from a well-executed PPC campaign, such as more traffic, higher conversion rates and increased profit. It is a great tool to reach your target market without exhausting your healthcare marketing budget. When combined with SEO activities, PPC ads can provide your medical practice the visibility and exposure it needs to establish a foothold in the local area.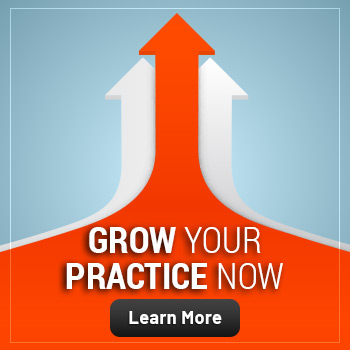 PPC ads are very common on social media networks and search engines. These ads ensure your medical practice gets listed on the first page of search results.
How to Use Paid Ads for Generating Leads: It is important to understand your target audience before initiating a PPC campaign. Once you understand what your target audience demands, it will be easier to create the right content for them. It might be useful to develop buyer personas that will help you understand your audience's preferences in order to create effective ads that lead to higher conversion rates. A successful PPC ad campaign requires not just compelling content but also appealing graphics. As the online searchers become more accustomed to visual content, a relevant graphic can significantly improve the effectiveness of your ads. It would be helpful if the graphic could create an association with a service your practice offers.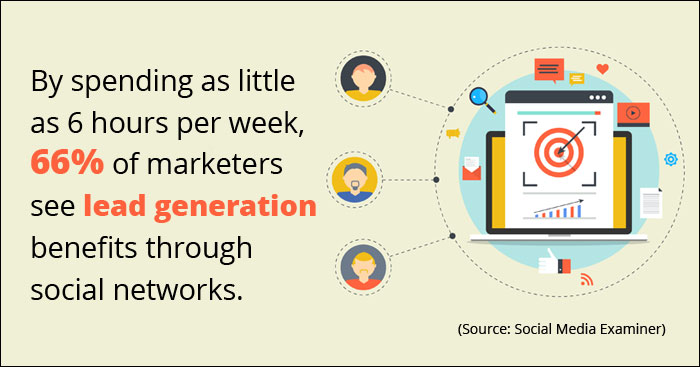 4. Social Media Marketing (SMM)
Social networks have evolved from an idea to a necessity for healthcare marketers. Of all the latest marketing platforms, social networks have turned the traditional marketing techniques on their head. With outdated marketing strategies, messages were sent to the target audience, and communication was one-way. However, on social networks, target audience and brands can directly interact and work on strengthening relationships. According to a survey by DreamGrow, nearly 95 percent of online adults are most likely to follow a brand via social networking sites.
However, just like target audiences vary from one practice to another, there is no one-size-fits-all approach to social media marketing for medical practices. The strategies and techniques are as varied and diverse as the types of target patient groups to whom you can market your services. While getting started with social media marketing is easy, knowing how to launch, manage and optimize your campaigns is critical.
Unlike other marketing channels, you cannot just share promotional material on social networks and expect it to work. You have to provide value to your patients if you want something in return, and this requires creativity as well as strategy.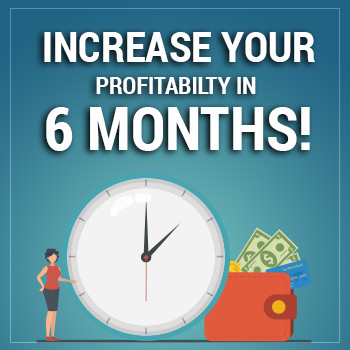 How to Use SMM for Generating Leads: So, what is the secret to generating qualified leads using social media? To be successful in social media lead generation, you have to understand the fundamental differences between social networks and other marketing platforms. Knowing what your target audiences expect from social networks, it is easy to see that generating leads from it requires a little bit of tact. Hashtags are powerful tools that are usually sprinkled on Twitter and Instagram posts, and they can help to broaden your reach and strengthen your chances of being found by qualified leads. Social networks make it easy to promote webinars to a targeted audience. Creating a landing page that provides all of the information covered in the webinar is an excellent way to generate leads even after the event has passed.
5. Content Marketing
With content taking center stage, content marketing has become the focal point of all healthcare marketing activities. Good-quality content will drive leads, boost search engine optimization (SEO) and allow you to promote your services and brand in a way that is valuable to potential and existing patients. The purpose of a successful content marketing strategy is to build an active and engaged audience.
Creating and sharing compelling content is one of the most effective ways to market your healthcare practice and increase patient volume. However, as a healthcare marketer, one of the most significant challenges you will face is generating a constant stream of relevant content that will engage people. You want your target audience to look forward to reading your blogs or watching your videos. You want them to be excited about your content and eBooks to the point that they cannot help but tell their family and friends about them.
How to Use Content Marketing for Generating Leads:
Providing potential patients with tailored content allows them to have a better understanding of the services you provide and what they can expect if they schedule an appointment with your practice. It is critical to understand that the content must be written keeping the average person in mind. In order to connect with potential patients, avoid stuffing content with medical jargon that is not easily understood by your patients. Medical content marketing is not a short-term play. It requires a proven and thoughtful approach based on educational and helpful information.
However, when done strategically, it is an efficient way to connect patients with your practice and enjoy unique SEO benefits. Whether it is a blog post, eBook or website content, you can create a treasury of free content that tells the story of your practice and the services you offer.
Wrapping Up
Lead generation plays an important role in every practice's marketing strategy. Think about how many websites you have visited recently that you will never go back to. Not only did those practices fail to capture your attention, they also failed to reconnect with you in the future.
Generating high-quality leads is an integral step toward growing your medical practice. The more prospects drop into your sales funnel, the more leads you will produce and the more paying patients you will gain. You must remember: In order to attract good leads, you must be looking in the right place. Moreover, the more active you are in the process, the more success you will have. If there is one "secret" to producing qualified leads, it is being more active.
At Practice Builders, we know how to attract and generate new leads for medical practices. In fact, we have a whole team of experts who can help you earn the trust of potential patients. Contact us today to design a unique lead generation strategy for your medical practice.