5 Tips for Setting Your Practice's New Year's Goals That You'll Actually Keep!
Posted on

The start of a new year is the perfect time to implement fresh goals in your healthcare practice. But don't set yourself up for defeat by setting obscure goals or laying out objectives that aren't obtainable. Use these five tips to claim those New Year's resolutions for your healthcare practice and look forward to a victorious 2017:
1. Set realistic goals. It's okay to aim high because that forces you to push your practice to succeed, but don't set unrealistic goals that are simply not obtainable. For example, it's naive to think you can have a perfect track record of never having patients wait more than ten minutes for appointments. Instead, a more realistic goal would be to increase patient wait time satisfaction scores and aim for a wait time lower than your current average.

2. Set measurable goals. A measurable goal is one that allows you to determine whether you succeeded. For example, a goal to increase your medical practice's revenue cycle is vague, but to do it by 40% is a quantifiable metric. You can clearly measure incoming payments and claim denials. The bottom line is if you can't quantify your progress, you won't know if you're making any.
3. Break down your goals into steps. Once you determine a goal, break it down into steps that are manageable to achieve within timed intervals, such as quarterly increments. For example, your main goal for the end of the year may be to increase revenue by a specific amount. Your first step could be to see an increase in patient flow by the end of the first quarter, with a percentage of that specified amount filtering in by the end of the second quarter.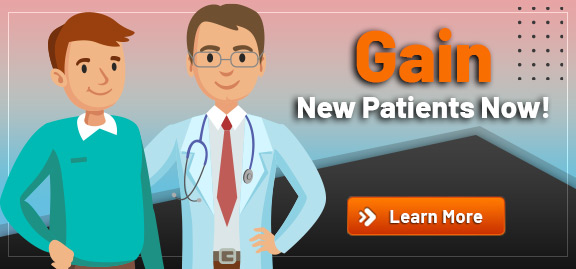 4. Track your progress. Whatever tool you use, whether it's traditional pen and paper, a spreadsheet program on your local desktop or an online calendar, don't neglect to track your progress. You may get discouraged if you don't see your practice hitting the mark, but if you are using consistent tracking, you'll see that you are indeed taking the necessary steps to do so. The initial hurdles you need to cross to reach your goals are equally important.
5. Enlist accountability. Share your 2017 goals with your entire healthcare practice at a kick-off meeting so everyone is on board and excited about your practice's future. Offer incentives for staff members who go the extra mile to make those goals succeed. Having your whole team on board will strengthen the resolve to stick to the plan.
Practice Builders can help you plan a profitable and productive 2017. Just email us at info@practicebuilders.com or call us at 855-898-2710 for a free healthcare marketing consult today. Let us help you set the right goals for your practice… and achieve them!