Have You Ever Used Patient Reviews to Boost Content Marketing?
Posted on

Social proof is one of the most useful marketing tools to promote your medical practice. Seeing existing patients' happiness and success is a proven way to increase prospective confidence, leading to increasing patient flow.
According to several reports, online reviews are among the most trusted sources of information for new patients. Still, the majority of medical practices do not have a proactive strategy for incorporating patient reviews within their content marketing. If you're one of them, we would like to encourage you to change!
You may also want to read why patient reviews are so important for your medical practice?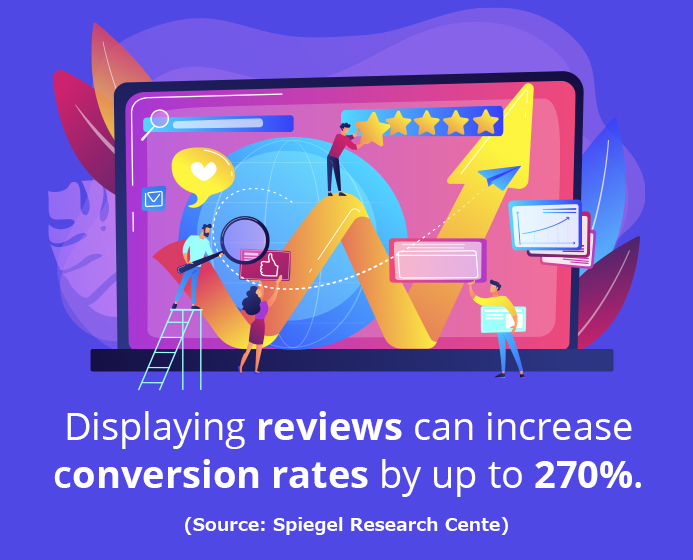 You can add credibility and complexity to your brand image by regularly incorporating positive feedback from your patients. This tactic will create an added bonus by rewarding patients for their feedback, boosting the patient-provider relationship, and encouraging other patients to follow in their footsteps.
Your content becomes more affluent, and your brand name becomes more credible.
That's a win for you and your patients!
How to include reviews in content marketing?
Here are some of the proven strategies to incorporate patient reviews into your content marketing strategy: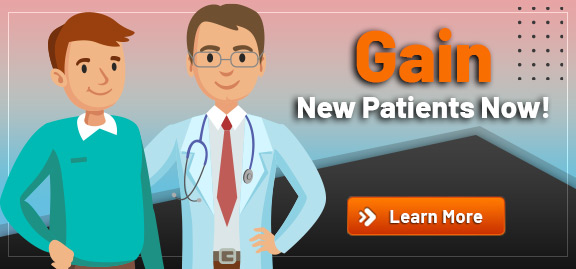 1. Share patient feedback on third-party review sites: When incorporating testimonials and feedback on third-party review sites like Google, Healthgrades, and Vitals, it is essential to follow best practices that respect both reviewer's privacy and the needs of the prospect reading it. Remember this list of best practices while sharing patient reviews:
Read review policies onthird-party review sites.
Never share a review without the reviewer's permission.
Using an excerpt from the patient's feedback is fine but avoid cherry-picking statements to change the review's overall tone. For instance, do not take just the positive comments out of a negative review. Keep reviews truthful and transparent.
2. Include reviews on your website: Prospects will visit your practice based on trust and transparency. To bridge this trust gap, you can display glowing patient reviews on your website for new visitors to see when they first arrive. Loading your website – or any other pages (such as blog section or contact us page) where you intend for conversation to happen is one of the best ways to bridge the trust gap.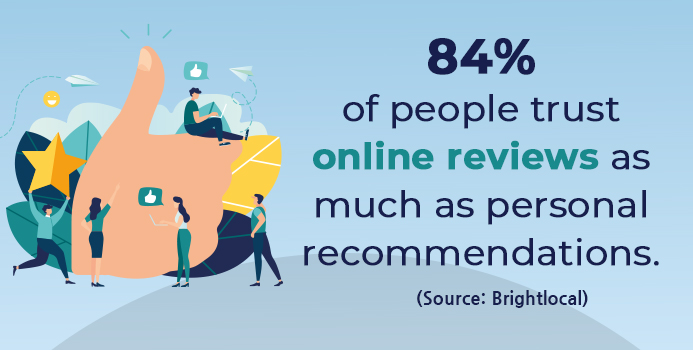 Incorporating reviews on your website will immediately chip away at any doubts the patient may have had. You will also potentially negate the need to go hunting for outside information on your services and staff. If they already see positive reviews on your website, they won't need to go wading into other sources.
3. Share on social networks: Getting patients to leave positive reviews is hard work! According to a study, more than half of the people are likely to publicly complain about a bad experience with a brand, often resulting in a bad review. Another study found that most people only leave a positive review if they were overwhelmed with a great experience.
So how do you encourage patients to leave a glowing review if they aren't angry with you and they weren't blown away by your service?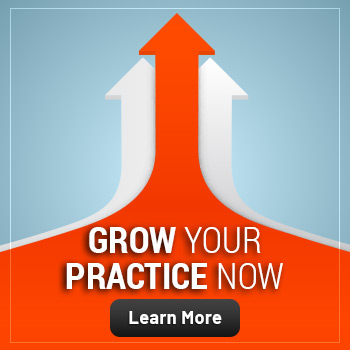 Simple: reward reviewers with an applaud or a public mention!
By sharing someone's positive feedback online, you reinforce similar behavior. You encourage others who want public recognition to leave reviews of their own.
4. Incorporate in blogs and newsletter: Content should solve your target audiences' needs and conclude with a gentle nudge towards your medical practice. Treading this narrow path between promotion and information is difficult for most healthcare marketers.
So how can you incorporate a 'pitch' for your services without making your blog feel like a sales letter?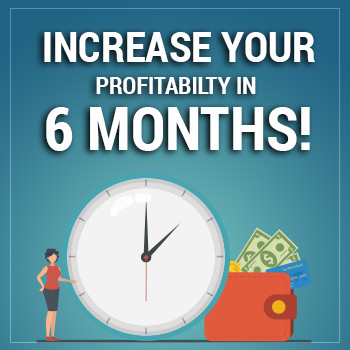 Strategically incorporate happy patient reviews of course! But do not create content around the content found in the review. Simply adding happy patient reviews once or twice in any blog post is a great way to introduce that you have something to sell and that people are happy with it!
Conclusion
All these review sharing strategies depend on a constant, fresh stream of patient feedback. If your most recent review was from 2016, you might have a problem! To counteract this issue, make leaving a review as easy as possible.
With just a little effort, your content quality and credibility can be dramatically improved. Patients' trust thrives on documented proof, and they like to see that their words matter when they have something to say. Commit to using patient reviews strategically in your content marketing and watch your patient volume soar!
Positive patient reviews are more persuasive than even the best healthcare marketing strategies. Want to make the most of them? Healthcare marketing experts at Practice Builders will be happy to tell you how to build an authentic, personable, and trustworthy brand using patient reviews. Contact us today!