Are You Spending Enough on Your Healthcare Marketing Budget?
Posted on

Most practice owners and healthcare marketers know that it takes money to make money. It is a given that you must invest in advertising and marketing your practice in order to raise awareness among potential and future patients. If you do not market your services to your target market, people may not know they have a problem you can resolve or that they have a need for a service you are offering. But what amount to spend on marketing and advertising is a question all practice owners ask at one point or another. How much should they spend, and how much can they afford to spend?
In the never-ending conversation regarding healthcare marketing budgets, many marketers feel tempted to look for ways to cut corners. Reducing your healthcare marketing budget could have a more substantial impact on your practice's growth than you realize. Before finalizing your practice's marketing budget, you need to review your marketing analytics. It is important to know that your target audience is noticing and responding to your existing marketing initiatives before determining how much to spend on marketing activities going forward. With patient data in hand, you can structure your marketing budget to support your practice's goals for growth as well as expenses.
It is important to accept that a marketing budget is vital to any practice. Whether you are an established practice or a rapidly expanding one, marketing is essential to attracting more patients, retaining the existing patients, increasing brand awareness and building a powerful brand. How much to spend on marketing activities will depend on your revenue and business goals. So regardless of the size of your practice, marketing is well within your reach means and must be utilized to its full potential.
Healthcare Marketing Budgeting Basics
Marketing budgets may vary, but usually practices allocate anywhere from 5 percent to 10 percent of their total revenue toward their marketing activities. Of course, marketing your practice is not just about surviving but about growing to become a bigger and more profitable healthcare facility.
It is important to keep in mind that budget-related numbers quoted by the experts are usually generic. Your marketing budget will be based on what you can afford for your practice and your business goals. Practices with smaller revenue margins should allocate a percentage based on what their competitors are spending.
There are two ways to calculate your marketing budget:

The Traditional Way
The traditional approach is to set aside a certain percentage of your total sales or revenue for your marketing activities. You can approach this method by assuming what you plan to make in revenue this year and then multiply that number by a percentage to reach your practice's marketing budget for the year. On average, practices that take this approach allocate anywhere from 8 percent to 12 percent of their total revenue. Of course, depending on how large your practice is, this number can vary.
This kind of budget is attractive because it is simple and easy to follow. When it comes to preparing the marketing budget of your practice, basing your budget on a percentage alone can result in random allocation of funds. You could end up spending too much or too little and not see the results you want. Other factors to take into account when determining the percentage of your marketing budget are:
Your specialty
Competitive landscape
Competitors' marketing spend
Market situation
Target audience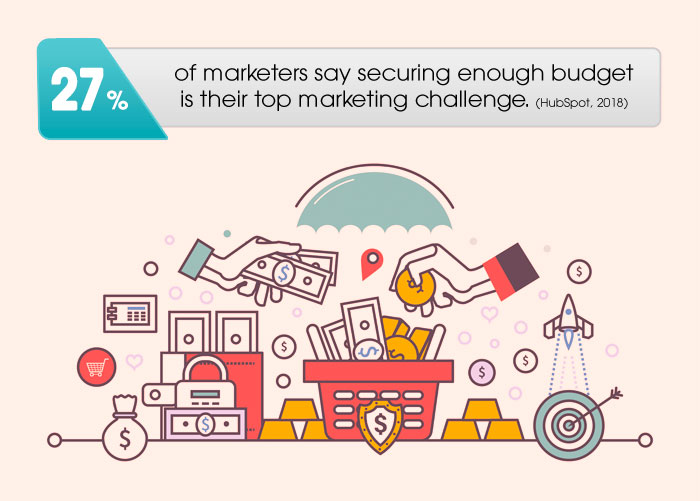 Goal-Based Budgeting
Goal-based budgeting, while more successful and effective, requires a lot more work. This approach requires healthcare marketers to get down to the nitty-gritty of routine business operations. It is critical to define your business's long-term goals and break them down into short-term goals that are quantifiable. These goals will be the main elements of your healthcare marketing plan.
For instance, say you want to increase profits by $50,000 this year. In order to achieve this goal, you need to attract 1200 new patients by the end of the year. How much marketing and advertising will it take to secure these new patients?
Think of what strategies could help you reach out to them.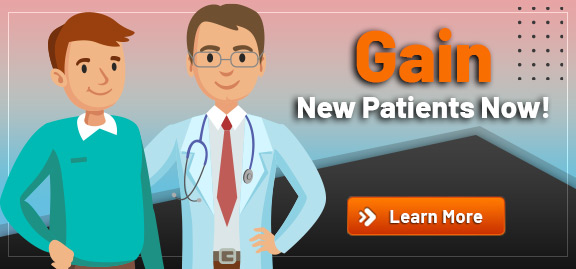 Will it be through attendance at local events? Could social media marketing help? If yes, do you know enough to attempt it yourself, or will you need to hire a social media marketer? In order to establish and achieve your goals, it helps to look at what your competitors are doing. This will give you an idea of how other practices are structuring their marketing spend around their goals.
How Much Are Other Practices Spending on Marketing?
The amount of information available on this topic varies considerably. This is because the target audiences that many medical practices market to are varied. In the U.S., where it is permitted to directly market healthcare services to patients, you have to consider the B2C marketing spend.
While there is a lack of accessible online information about how much other medical practices are investing in marketing, Practice Builders' team has decades of experience working across the breadth of the healthcare industry. During the last two decades, we have observed that marketing budgets can vary considerably: Some practices are probably spending as little as 1 percent of their annual revenue on marketing, whereas other practices are spending as much as 10 percent.
The U.S. Small Business Administration recently published a report to help businesses make effective decisions about their marketing spend. According to the report, small companies (defined as businesses with less than $5 million in revenue) spend 7 percent to 8 percent of their total revenue on marketing activities.
However, in reality, these small businesses, and even healthcare practices, are often competing with larger brands that spend more than this benchmark. For instance, according to a Gartner report, businesses with $250 to $500 million in revenue spent close to 10 percent of that revenue on marketing (according to this 2016–2017 survey). In addition, businesses with more than $5 billion in revenue spend more than 13 percent on marketing activities. Interestingly, the majority of marketers stated that they would be getting even more budget for marketing activities in the coming years.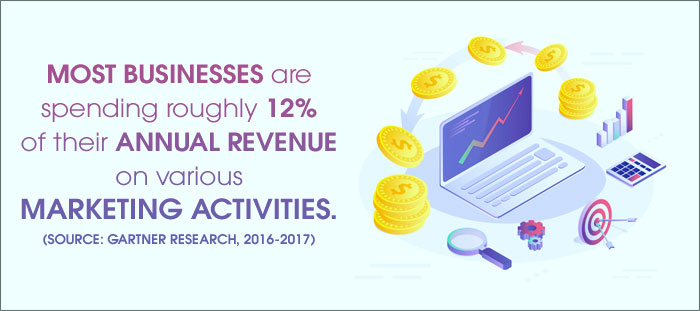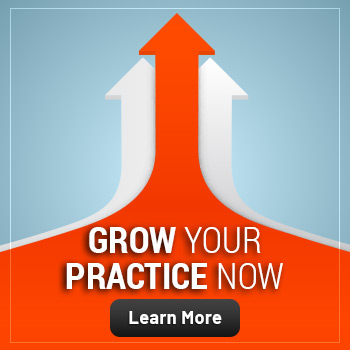 Factors That Influence Your Marketing Spend
When you set a healthcare marketing budget, how do you make the most of it? There are a number of internal and external factors that influence your investment decisions.
1. Age of practice and market position
If your practice is relatively new or you are planning your first marketing campaign, then a budget of 30 percent to 40 percent would be standard as brand awareness is not easy to achieve. This may seem a lot more compared to most practices, but as your market position strengthens and the practice grows, the budget can be reduced to the 10 percent to 20 percent mark.
2. Marketing goals
If you are a new practice, you will need to spend more. However, if you are an established practice that has just launched a new service and you want to raise awareness about it, then the budget need not be as huge. However, you will need to consider your goals and objectives and decide your budget accordingly. Patient retention campaigns are usually not very expensive and the 10 percent budget may work well depending on your revenue and target audience.
3. Competitors' marketing spend
Consider the budget of your competitors and the strategies they are implementing for achieving their marketing goals. A marketing budget can also be calculated depending on the platform used for marketing your practice, such as social networks, email marketing, paid ads and SEO tactics.
4. Target audience
Your target market has an impact on your marketing budget. Once you define your target audience, it becomes essential to gain insight on how to reach them and what marketing channels are best-suited to communicate your message to them. The target audience can be of different types and your marketing campaigns have to be devised accordingly.
It is important to understand that your healthcare marketing budget, like your practice, should never remain static. In the words of famous management consultant Peter Drucker, "What gets measured, gets managed." Assess your marketing metrics critically, and question if they are working as expected or not. If your marketing campaigns seem to be not gaining traction, determine how you can make them perform better.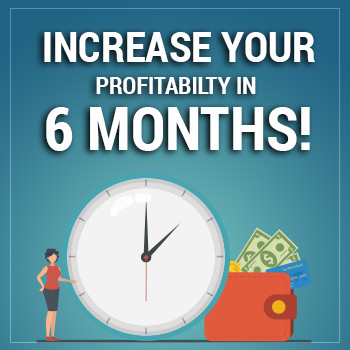 A big part of healthcare marketing is trial and error. Experts can offer valuable advice, but the success of healthcare marketing strategies depends heavily on your practice, your specialty and your location. Ultimately, you and your staff are the ones who can best test marketing strategies. Weed out non-performing techniques and adjust your marketing budget accordingly. Eventually, you will be left with a budget that works for your practice and effective strategies that meet your business goals and contribute positively to your growth.
Tips for a Smart Healthcare Marketing Budget
Individual medical practices with small purses often make the mistake of skipping the marketing budget. Consequently, they employ inconsistent and ineffective strategies to attract more patients and boost sales. They may share a post on Facebook every other day, give keywords a try or put out a random paid ad. Worse, they may not market their services at all. Marketing without a solid plan and adequate budget is like driving in a new country without a roadmap.
Thankfully, there are strategies available to practices of all sizes and budgets. In fact, some of the best marketing strategies are either free or do not cost much. You can consider online directories, third-party review sites, social media marketing and email marketing.
You have the tools to generate a marketing budget. But how do you know how and where to invest each dollar? Should you put 10 percent of your total marketing budget into social networks, or 50 percent, or none at all? Here are some useful tips:
Track and record everything: Knowledge is the most important factor here. If your target audience does not listen to radio ads, you must know that.
Regularly review your ROI: Put the tools in place to learn where your leads and potential patients are coming from. Some services, like Google Adwords, will provide you with this information. You can compare the business generated from each channel and reallocate your money accordingly.
Do not overspend: If your marketing strategies are effective but you do not have the staff to handle any more growth, the best investment is in building up your infrastructure. Do not blindly increase your marketing budget.
It is a good decision to invest in your practice, but only if it can handle the new business.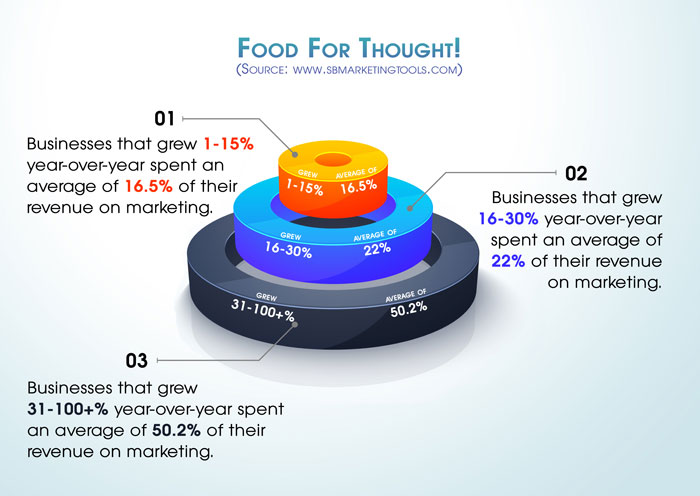 How Does Your Practice Compare?
Are you spending enough on healthcare marketing? Are you over-investing and not getting the results you had expected?
Regardless of the marketing budget, everyone working in the healthcare industry is facing pressure to make their investment work harder. Therefore, it is important to identify and execute strategies that have a proven track record of delivering an effective return on investment.
If you are not sure how best to balance your healthcare marketing budget against your objectives, get in touch with the Practice Builders team to book a free assessment today.