5 Branding Lessons Every Healthcare Marketer Must Know
Posted on

The secrets of healthcare branding are worth millions. With ever-increasing competition in the healthcare market, a strong brand identity is more critical than ever before. A consistent, well-thought-out healthcare branding strategy is at the heart of all successful medical practices.
We all know patients research before they choose their healthcare providers. How your brand reflects through marketing channels is important. On your website, social networks, local directory listings, search engine results and online reviews – conveying a clear message is critical. You can't know which of these digital touch points will be a patient's first contact or which poorly presented channel will change an existing patient's perception of your brand.
Wherever a potential patient might find your brand, it is important to make the best impression possible. Your brand's messaging, visual style and tone must be consistent.
Before we dig deeper into this topic, just a quick question: How well can you describe what makes your practice or services different and better than your competition's? If you are struggling with the answer, your practice probably has a branding problem.
Of all the different healthcare marketing tools available to practice owners and marketers, the most vague, and also the most undervalued, is branding. And since it is misjudged and mishandled, it leads to all sorts of problems. Branding is extremely powerful. If used correctly, you will magically attract your target patients to you. If used incorrectly, that same power can destroy your practice.

First of all, branding is not just about logos, colors or taglines. Yes, they are all a part of branding, but building a brand is a lot more than that. Branding is actually about your practice's core identity. Branding is what your practice represents. Once you know this, and you have a strong brand identity, the logos and slogans and taglines will all fall into place. However, you need to identify and understand that core identity first.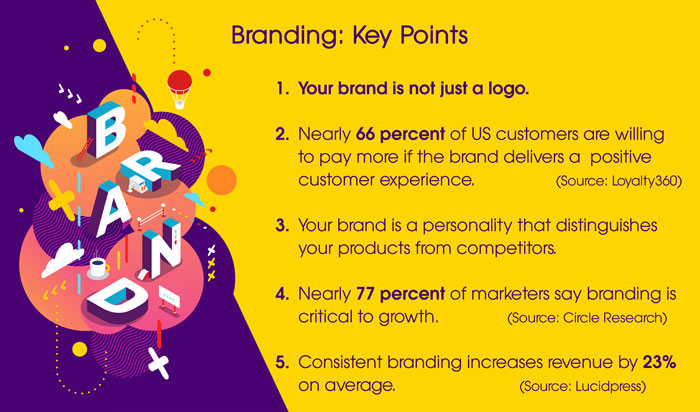 In order to understand your core identity, write down everything your practice represents to you. What you do, what services you provide, why your services are important to your target audience, what your vision is, etc.
Next, write down what you want your target audience to think of when they think of your practice. You can even consider asking your patients why they prefer your practice over others. Ask them how they would describe your services to someone else. Ask them what they would say if they were recommending your practice to someone else. Once you get a handle on this, you can start building your practice as well as your brand identity around it.
Why Is Strong Branding Necessary?
Simply because your brand is your reputation. All businesses benefit from great branding, but it is more critical in healthcare. Why? Because the decisions we make concerning our health are the most significant. You will buy a pack of tacos from a vendor you hardly know, but cardiac surgery? No. You must trust your healthcare providers, whether you know them or not.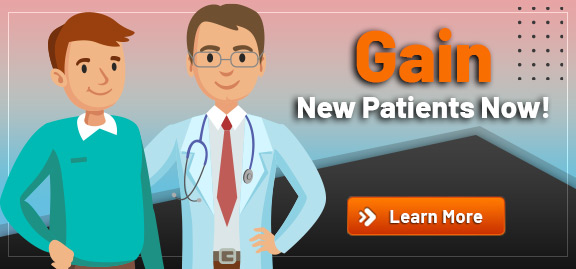 In this always-plugged-in era, if you need a reputation for your practice, then you need branding too. Why? Because like other businesses, doctors are providing a service. When a patient hears your name, what do you hope he or she says about your practice? Branding will not only differentiate your practice from your competitors but will also instill trust and confidence in your patients. Active branding is necessary to ensure your medical practice is perceived well by your patients.
However, branding does not stop at establishing an identity. Ensuring consistency throughout all correspondence will increase brand awareness and eventually brand recognition. When patients see such consistency, their confidence and trust in your practice and services will begin to grow. Your practice will become more personable, which will result in happy and loyal patients who will want to come back to your practice again.
Establishing a brand will help you propel forward with the same uniqueness as you handle your patients.
Branding Lessons
Branding mostly depends on how good your business skills are. If you have a good hold on your marketing strategies, then nobody can stop you from making your healthcare brand successful. In addition, these branding lessons can work magic.
1. Patient Service Reigns Supreme
When it comes to branding, most healthcare marketers tend to focus on tactics. Successful brands, however, integrate the patient experience into their brands. If patients are not happy with your services, there is a good chance you will not see them again. This is especially true if you offer general healthcare services. The competition is intense when it comes to general physician practice.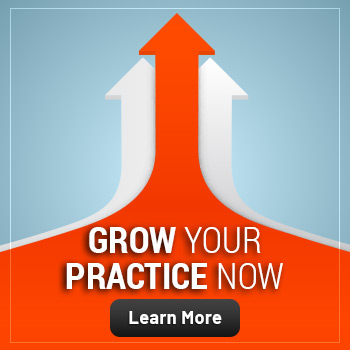 Many patients would happily pay more money to a practice that has superior patient service rather than save a buck while visiting a practice that is lacking in this regard. Thanks to the innovations of the Internet, it does not take long for a bad experience to become widespread. Those patients pay your bills, and you need to care for them in every way possible.
2. SEO Can Be a Game Changer
SEO plays a significant role in building and improving your brand image. Enhancing your local presence will benefit your local SEO. It is critical for practices to claim their Google My Business page. It is free and can get you significant online exposure if you are optimized to show up in Google's local three-pack. It is important to check that your practice name, address and phone number (NAP) are consistent across online directories. Discrepancies like incorrect spellings or a wrong address or phone number can create confusion among your patients. In addition, make sure your Google My Business page is verified and used for patient reviews and ratings. Local competition is intense, and if you are not on top of your local search rankings, you can be sure your competitors are.

3. Leverage Social Networks
Sharing relevant content is a great way to strengthen and expand your brand presence. However, it will produce few results if your target customers cannot find it. Social networks like Facebook and Twitter are invaluable tools for content promotion. Such platforms allow you to reach a highly targeted audience who are likely to respond positively to your brand. Using Facebook Ads, you can target customers who like products similar to your own. Twitter even lets you target audiences of specific brands and products. While such social media platforms require some testing, they are extremely cost-effective channels once your campaign is activated.
4. Consistency Is Key
Consistency is part of building a brand image for your patients. While it does not hurt to change certain graphics such as your logo, it is best to keep the focus on the original branding structure. Products and services are other places where consistency needs to be ensured. Being consistent is essential to building brand recognition. Both your message and visuals must align. If your message has an opinionated tone and your visuals have a vintage feel, you may miss the mark. This process seems complicated, but it is well worth the effort. You have to be consistent with your website, social media posts and other marketing and promotional activities.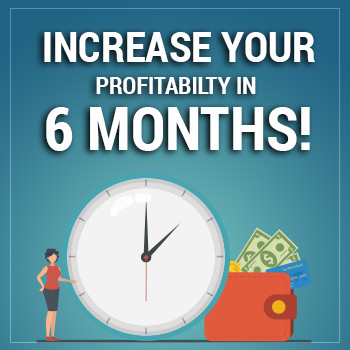 5. Respond to Online Reviews
It is a good idea to address online reviews regardless of whether the feedback is positive or negative. When you address positive reviews, your practice is seen as one that appreciates and encourages patients' feedback. When you address negative reviews, you are demonstrating responsibility. Ignoring reviews, especially negative reviews, can be damaging to your brand as it shows that your practice is unwilling to address patients' concerns. Accepting responsibility denotes professionalism. If done correctly, even the most negative situation can be quelled by positive branding.
Ready to Work On Your Branding?
Just like salt and pepper, branding and marketing complement each other in today's competitive healthcare landscape. As patients continue to invest more money and loyalty into practices they can build a relationship with, it makes complete sense to design your healthcare marketing strategies around a strong and emotional brand.
The right brand identity paves the way to countless opportunities, all the way from authority-boosting content to influencer connections. It all starts with understanding who you are and designing a brand personality that resonates with your target audience.
Most practices go to great lengths and expense to create and promote their brand identities. However, the most important thing to ensure is that your brand builds loyalty and offers excellent products and services. Being responsive to your patients' needs and demands is critical.
Branding is crucial. Your logo and style will stick with your practice forever, so make the most of them from the start. You must remember that branding your practice correctly the first time is far easier and more affordable than rebranding it later. How will your branding speak to your patients?
If you are looking for a partner to put all the pieces of the branding puzzle together for your practice, contact Practice Builders for a free consultation. We can help you create an effective brand identity for your healthcare practice.