Healthcare Marketing Tools Important For Marketing Campaigns
Posted on

The importance of developing and implementing successful marketing strategies cannot be overemphasized in the dynamic and quickly evolving world of today's healthcare sector. These campaigns serve as the online paths that healthcare organizations and providers use to interact with, connect with, and eventually draw in patients and clients. With the seamless integration of cutting-edge modern technology, the genius of artificial intelligence (AI), and the strategic mastery of search engine optimization (SEO), a compelling change within this paradigm of modern healthcare marketing has developed. A new era of healthcare marketing has begun as a result of this enormous transformation, one that is characterized by creativity, accuracy, and the prospect of unmatched success.
Tip 1:  Build A user-friendly website:
In an era dominated by smartphones and tablets, having a responsive website is not just beneficial, it's crucial.  An quickly accessible, user-friendly mobile website that provides them with the information they need quickly is something people appreciate, whether they are hastily seeking up the closest dental care center while away from home or browsing for new health insurance alternatives.  Your website's design and functionality should easily adapt to different screen sizes as more patients access healthcare information via mobile devices. Patients may easily browse through your offerings, find important information, and take necessary steps on a responsive website while still having a pleasant user experience.
Use the developer tools provided by your platform to simulate different phone sizes and optimize how your website will look on each user's screen to make it more mobile-friendly.
Pay attention to how quickly your pages load; if it takes more than five seconds, visitors are considerably more likely to leave.  Avoid text-blocking and pop-up adverts to avoid losing visitors, and make sure your website is designed with large, clear fonts that are simple, attractive, and easy to read.
Tip 2: Use chatbots to communicate quickly:
In the world of customer service, not every situation calls for a live person. Sometimes, getting on the phone and waiting for minutes to connect can be more hassle than help—especially for quick questions. Consider when a patient or customer needs a simple answer, waiting can feel like a detour.

Before we dive further, know this: we're not saying goodbye to human touch. Far from it. For those intricate matters that need the human touch, experts will always be there. But for those routine tasks that keep cropping up, chatbots step up. Think of them as your efficient helpers, saving time for both you and your customers.
The role of intelligent chatbots shines when it comes to the basic information, even though human customer service representatives are superhumans for complex jobs. Imagine having an AI chatbot ready to respond to frequent questions and manage easy activities like changing personal information right on your website.
You've got options. Your own tech experts  can craft a customized chatbot, tailored to your needs. But if the speed is the name of the game, existing tools like Botscrew may help you out.  One of the main advantages is the fact that due to their 24/7 availability, these bots can accommodate everyone's schedule.
So, here's the question: Do you have a tool in your toolbox that helps patients stay informed after business hours? If the response is not a strong "yes,"it might be reasonable to get involved with the chatbots.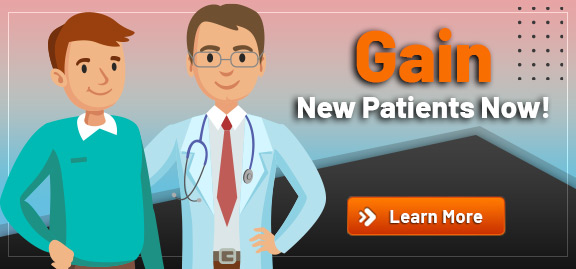 Tip 3:  Provide High-Quality Customer Experience
Delivering exceptional client experiences is what effective healthcare marketing thrives on rather than merely making promos.You create an environment of accessibility and ease through using top features like online appointment scheduling, secure patient portals, and effective communication routes.
It's important to advertise your company's diligence and consideration, but it's much more important to follow through on these promises. The key to encouraging word-of-mouth marketing is to make sure that your patients' experiences match your marketing message. Patients who are happy with their care become your supporters and tell others about their excellent experiences.
Direct feedback is an easy way to improve client experiences. Patients are given a platform to express their opinions and preferences by creating email surveys for them. Their opinions are priceless because they paint a precise picture of what they really want. You can figure out which parts of your services need improvement by actively listening to their suggestions.
Tip 4: Educate and Engage Your Audience
Online advertisements are becoming less effective in the modern environment. Patient-centered content can help you improve your marketing strategy in this situation. Even though it might not be possible to create an in-depth medical library on the level of WebMD's, you can take advantage of the strength of articles, reviews, blog entries, videos, and more to increase the credibility and authority of your brand.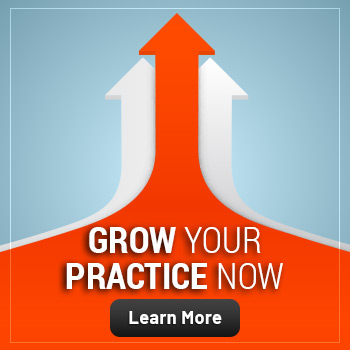 Transparency is a must in your effort to establish a connection with potential clients and patients. A quick look over your website can provide insight into patient experiences from the past and establish expectations for visits to come. The twist is that it's not about selling yourself. Building credibility and trust is the goal. People will seek advice from a trusted source when they require medical assistance. Your content helps build that trust.
A smart move is to establish your healthcare company as a trustworthy source. Education and engagement are the two main focuses of any robust content strategy. Imagine well-informed blog posts, compelling articles, and compelling films that not only provide answers but also promote general wellbeing. By doing this, you increase your website's visibility in search engine rankings as well as trust and reliability.
In essence, your material serves as a trust indicator. Patients and clients are drawn in and kept returning back because of it. Starting with a blog and social media, including keywords organically, and letting your content advocate for your brand's authority and authenticity are all that is needed for your plan.
Tip 5: Learn about Telehealth Innovations:
The rise of telehealth services has brought about a paradigm-shifting change in the healthcare industry. Geographical barriers have been destroyed by this innovative strategy, bringing about a time of extraordinary accessibility. Patients can now easily interact with healthcare services from the comfort of their homes thanks to virtual consultations and remote appointments. Those with restricted mobility, people who live in remote areas, and people who need quick medical help can all depend on this  solution.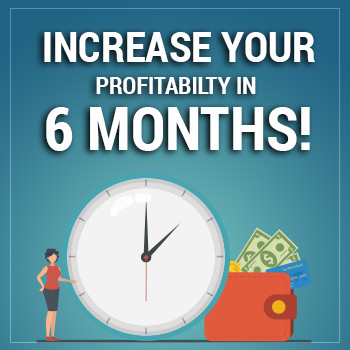 The incorporation of telehealth solutions offers a clear benefit for healthcare organizations dedicated to patient wellbeing. In a 2015 research, a startling 60% of millennials expressed a desire for greater access to telehealth; this number has probably increased since the COVID-19 outbreak.
There are numerous advantages to having video chat sessions with doctors. It not only reduces disease transmission by reducing physical contact, but it also comes in handy for those without access to transportation. Your business is well-positioned to draw a wave of patients looking for affordable and modern healthcare solutions by offering these services.
Tip 6: Optimize local SEO strategies
Unlocking the potential of location-specific search engine optimization (SEO) is a game-changer for healthcare providers who have a strong local presence. You may greatly increase your exposure in local search results by actively optimizing your online presence with localized keywords, detailed business information, and content customized to your local area. This makes sure that prospective patients in your area can easily locate and get in touch with your medical services.
It's easier than it sounds to include local SEO into your content strategy. Use phrases like "best dental practice in Denver" as keywords to appeal to local customers. It is a wise decision to claim your Google My Business page because doing so ensures correct business information as well as increased visibility on Google Maps. Don't forget to geotag your social media adverts so that locals can easily find their way to your door.
In summary, if the success of your healthcare business depends on in-person interactions, adopting location-based SEO is your key to achieving local significance. Enhancing your online visibility with targeted keywords, complete company listings, and regionalized content makes sure that local patients can easily connect with the service you provide.
Tip 7: Enhance engagement through dynamic digital signage
Within the walls of your healthcare facility, an advanced approach is waiting: digital signage. This clever strategy has the ability to turn ordinary patient meetings into memorable ones. Beyond being visually appealing, these dynamic displays act as real-time portals for important updates, service promotions, and health-related insights. You may increase patient engagement and demonstrate your organization's dedication to their wellbeing by entertaining them while they wait.
Think about the possibilities: showing wait times in waiting areas, providing patients with important medical information in their rooms, and communicating critical updates at the precise moment and location that matters. With TV screens covering your living area, customisation is simple and no longer requires an endless number of printed posters. Beyond aesthetic appeal, digital signage shows expertise, creating a welcoming environment for patients.
Placing the requirements of your audience first is crucial in the constantly changing world of healthcare marketing. Your allies in this effort are the resources mentioned above. Their effectiveness, though, rests in your hands; how you use them determines the success of your marketing strategy.