Healthcare SEO Strategy To Grow Your Medical Practice
Posted on

Strong SEO strategies serve as the compass pointing medical practices in the direction of development and success in the fast-paced world of healthcare, where digital connectivity rules supreme. Understanding healthcare SEO is essential as people increasingly rely on internet platforms for medical information and services. This in-depth blog post explores the nuances of developing a successful healthcare SEO strategy, pulling knowledge from professionals and industry leaders to enlighten the way for medical practices looking to increase their influence and reach.
Expert Insights: Navigating the Healthcare SEO Landscape
Leading specialists are aware of the distinctive nuances of healthcare SEO, which distinguishes it from conventional methods. Due to the sensitive patient data and complicated language, the healthcare industry requires a well-rounded combination of digital experience and medical knowledge.
Healthcare SEO has significant responsibilities, as opposed to generic businesses. The well-being of patients is directly impacted by accuracy, dependability, and sincerity. This unique field goes beyond simple terms and formulas, reflecting a careful balance between technical advancement and medical accuracy. Healthcare SEO evolves as a specialized trade that shapes the future of digital healthcare in this area of profound significance.
Components of a Successful Healthcare SEO Strategy
1. Using your Google Business profile and social media to collect  reviews:
Use patient feedback on social media sites and your Google Business page to build trust with both search engines and new clients. Numerous reviews on various networks further establish your reputation.
Encourage feedback without difficulty. The review procedure is made simpler by posting notices or stickers in your lobby, sending reminder emails, or sending post-appointment text messaging. You increase involvement by gathering reviews at the point of greatest satisfaction.
For best outcomes, actively ask previous customers or those who have had good experiences for feedback. By using the genuine voice of your pleased customers, you may strengthen your online presence and reputation.
2. Precision in Keyword Research:
A planned keyword approach that improves the search engine visibility of your medical practice is made possible by crafting your content around patient intent. This smart tactic guarantees that your material effectively addresses the main problems of your audience, directing patients to crucial medical information.

Any search term entered into a search engine is referred to as a keyword in SEO. For healthcare, this may be "Skin Care Center near me."
You can find the right keywords to target with metrics like:
– KD%: the difficulty of ranking for a given keyword
– Intent: can be categorized into transactional (such as the desire to make an appointment) or informational (such as wanting to learn about a medical condition).
– Cost-per-click (CPC): the projected cost for each keyword
– Volume: estimates monthly searches for a query
– Clicking on the specific sign( >>)  next to the keyword opens a small version of its analysis. The top 10 links for the term are shown here on the SERP (search engine results page).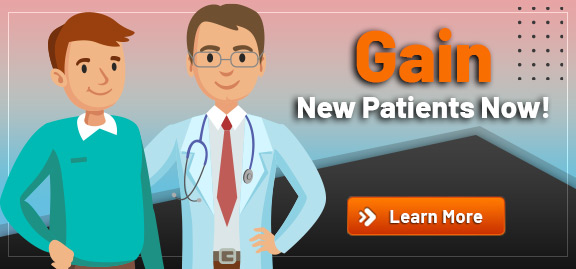 A list of target keywords for your approach should result from your keyword research. These target keywords for healthcare businesses would be anything that consumers search for online that is linked to your field of practice.
3. Excellence in Content:
Patient-centric, educational content is essential for boosting patient engagement. Your library of informative blog entries, reliable medical publications, and thorough FAQs serves as a wellspring of solutions to patients' questions. This informational tapestry weaves a story of dependability, presenting your medical practice as a constant source of reliable healthcare insights.
For your website to attract web users, it needs material outside of its core pages. A healthcare blog can help your website rank higher in search results and benefit potential patients.Try using Research tools if you're having trouble coming up with blog post ideas.
To find potential writing subjects, enter a keyword or concept. Click "get content ideas" to bring up a list when the content concepts are ready. It's time to write once you have themes selected.
Instead of just trying to rank for a position, healthcare content must seek to improve the lives of a searcher.
4. Technical Prowess:
The highest level of online success requires precise attention to every detail. Improving your digital walls necessitates a comprehensive strategy where even the smallest elements count. A seamless mobile experience and simple navigation work together to improve the user experience. This technical orchestration produces an effortless symphony that resonates with search engine algorithms and elevates your practice's online popularity.
Develop a proactive attitude by conducting frequent audits and upgrades. Since the digital world is changing quickly, your constant watchfulness ensures that your fortress will never become outdated. Your digital base demonstrates your dedication to outstanding user engagement and search engine recognition by creating a smooth, complete experience.
5. Local SEO Brilliance:
The mastery of local SEO lies in the way it constructs a story of geographic significance. A thoughtful approach to Google Maps optimization boosts your practice's exposure in the neighborhood. This neighborhood allure draws patients to the area, bringing them conveniently to your door. The result is increased foot traffic, which leads to an increase in appointments and a flourishing medical practice.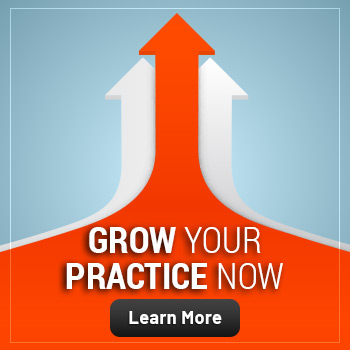 Getting ranked for location-based keywords can help telehealth doctors. However, establishments having a physical site can gain even more.
If your company has a physical location, you can use a local listing management strategy to improve your ranking.
Your company name, address, and phone number should all be listed under your contact information on your website. Additionally, you can add this information to regional directories like Yelp.
6. Analyzing the technical state of your website
The technological stability of your website might have a big impact on its SEO. There's a chance you might not even be aware of a problem with your website's code.
Poor on-site experiences are frequently the result of technical site difficulties.
Patients who visit your website can stop if it's too slow or difficult to use. Poor technical site health can therefore have a detrimental impact on rankings.
You can find problems that make it difficult for patients to access your site by taking a look at its health. Fortunately, there are several of tools available to you as a site owner.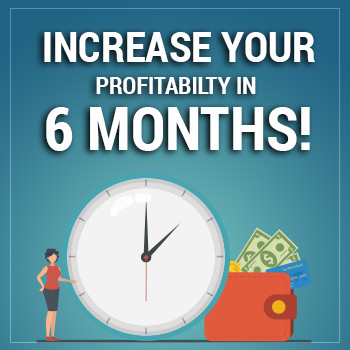 To begin with, confirm if Google Search Console has indexed your website. All of your content won't rank if your site isn't even indexed.
Although you can find out how to set up GSC on your website, it may be best to leave this to a web developer. You do, however, have access to your site's Core Web Vitals once it has been set up.
But it won't explain how to resolve these problems. If you don't have access to a web developer, you might want to employ a site audit tool to provide you with specific recommendations on how to address these problems.
Fixing technical problems can be challenging, and we've only touched on one of the numerous ways you can improve the technical stability of your website. This comprehensive article explains how to improve your site's technical SEO by doing an audit.
7. Start building Backlinks
Backlink building is a process of acquiring links from other websites to your own. These links are like digital referrals – they signal to search engines that your website is reputable and valuable. Backlinks contribute significantly to your website's search engine ranking, credibility, and online visibility.
Build effective backlinks:
Quality Over Quantity: Examine the authority and relevancy of possible backlink sources within the healthcare sector using tools like Moz's Link Explorer or Ahrefs. These tools assist you prioritize authoritative links over a large number of links by giving you information about a website's domain authority.
Create Useful material: BuzzSumo and other tools can assist you in locating hot topics and material in the healthcare sector. Google Analytics and Google Search Console offer useful information on user interaction with your existing content, assisting you in creating educational and interesting content.
Guest writing: To make the process of finding and contacting respected healthcare blogs or magazines for guest writing opportunities as easy as possible, use platforms like Pitchbox or NinjaOutreach. These platforms help with campaign management and tracking responses.
Broken Link Building: Utilize tools like Check My Links (for Chrome) or Screaming Frog SEO Spider to scan relevant websites for broken links. These tools help identify broken links on a webpage, allowing you to efficiently target opportunities for suggesting replacement links to your functional content.
Social Media Engagement: Tools such as Buffer or Hootsuite enable you to schedule and manage your social media posts. By maintaining an active presence on platforms like Twitter, LinkedIn, and Facebook, you can effectively promote your content, attract engagement, and encourage users to share and link to it.
Press Releases: PRWeb and PR Newswire are popular press release distribution services that can help amplify your newsworthy healthcare announcements. These services distribute your press releases to various media outlets, increasing the likelihood of media coverage and valuable backlinks.
8. Maintaining Growth
SEO is a never-ending process. Even though it requires a lot of initial work, your diligence pays off in the long run. A well-structured approach may take 6 to 12 months to yield comprehensive results, but we assure you that the effort is worth it.
Surpassing competitors becomes essential in a highly competitive industry like healthcare. Relying just on paid advertising or word-of-mouth is insufficient. Use these crucial actions to organically stimulate the expansion of your company and guarantee its long-term viability.
Ethical Eminence in Healthcare SEO
Ethics form the bedrock safeguarding patient trust in healthcare SEO. Beyond a mere online presence, accurate and private medical information is paramount. Research underscores the ethical duty to ensure information integrity due to the growing reliance on online healthcare insights.
Ethical excellence enhances patient-doctor trust, aligning digital presence with patient welfare. Accuracy is ensured by thorough content reviews and source validation, enabling patients to make well-informed decisions.
Patient privacy is equally vital. Complex medical data demands stringent safeguards to protect personal and medical information.
The foundation of patient trust and practitioner reputation is ethical greatness, which is more than merely a moral need. Maintaining ethics strengthens your medical practice's dedication and creates a positive feedback loop for treatment and online credibility.
Conclusion
Developing a strong healthcare SEO strategy necessitates a multifaceted plan that is in line with patients' intentions and increases digital significance. Thorough keyword research serves as a map, directing material toward subjects of the utmost importance. Content quality establishes your practice as a reliable source of healthcare ideas and is distinguished by sympathetic and instructive narratives. Technical excellence improves the user experience and raises search engine rankings, from fluid navigation to mobile responsiveness.
Local SEO mastery, exemplified by Google Maps optimization, attracts patients nearby, increasing foot traffic and thriving appointment schedules. This symphony of tactical components combines to shed light on a growth and resonance path for your medical practice in the online world.