How to Keep Patients Coming Back to Your Dental Practice
Posted on

In order to make a dental practice more profitable, any marketer would consider the following three things:
Find new patients
Get existing patients to come back
Increase the price of services
If you are like much other dental practice marketers, you would want to focus the majority of your budget and time on acquiring new patients.
While new patients are an essential part of building a successful dental practice, it is not the best use of your time and money. What if you spend more time nurturing your most valuable resources? Your existing patients.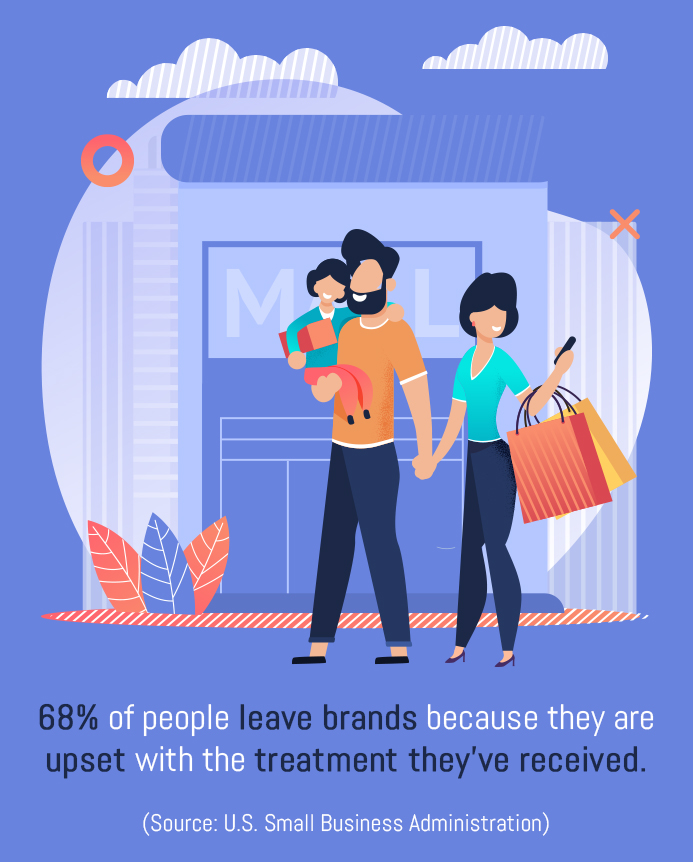 Why?
Because existing patients are more likely to try new services. This means they are more likely to spend more than a first-time patient. Focusing on patient retention and encouraging repeat patients will create long-lasting and profitable relationships.
So here is the question: How can you transform more your one-time patients into repeat patients?

Our team has compiled a list of winning tactics, categorized by focus areas, that you can consider incorporating into your dental marketing strategy to boost sales in 2019.
Focus Area: Your dental practice website
In order to begin transforming one-time patients into repeat patients, the first place that requires attention is your dental practice website. As a general rule, keep thinking of ways to improve and optimize the content on your website. In other businesses and markets, owners can afford to have out-of-date websites, but not in the healthcare industry.
In order to build a sustainable and profitable practice, you have to ensure that you are always providing your patients with the best browsing experience possible whenever they visit your website.
You also have to use your website not only as a platform to showcase your service but also as a tool for attracting more business.
You can implement the following dental practice marketing tactics on your website to get patients to visit you again: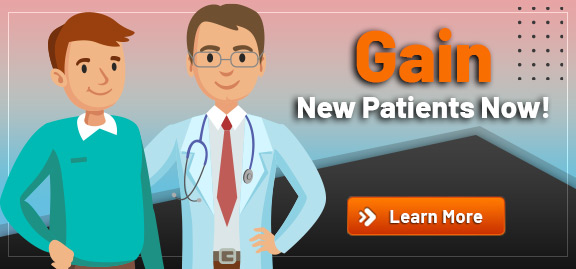 1. Make your website easy to browse. If your patients decide to return to your website after their first appointment with you, it is essential that you create a positive experience for them. Remember, if you can get them to come back to your practice often, their lifetime value will continue to increase steadily.
Check that your website loads fast and is accessible across all mobile devices. Make sure your homepage is not cluttered and your visitors can easily find important information on your website.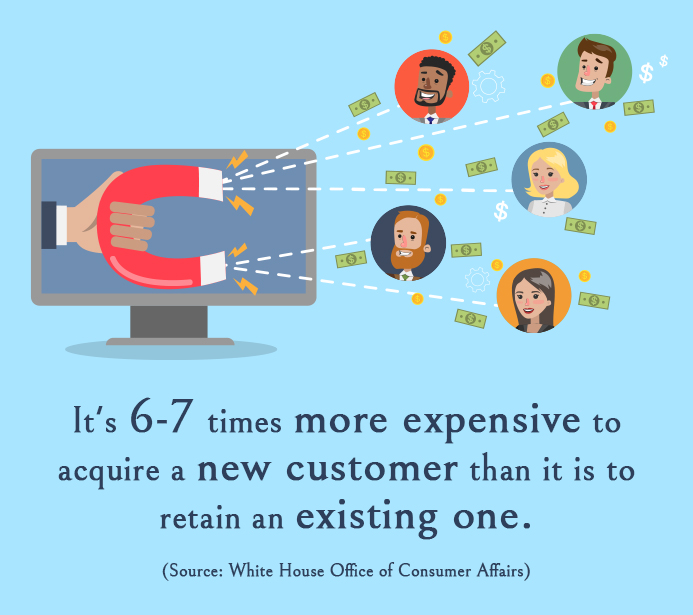 2. Use pop-ups to give returning patients a reason to return. A lot of pop-up tools give you the ability to target website visitors based on whether they are coming to your website the first time or if they have visited in the past. Consider building pop-up campaigns that help you to:
Tell returning patients about special offers only available to them.
Direct existing patients to new services.
Encourage visitors to sign up for emails to receive deals and invitations to new services.
Perform surveys that help you understand what services your patients are looking for.
Focus Area: Your email list
Emails can be an incredibly powerful tool for driving one-time patients to return to your practice and try your services again.
Most dental practice marketers send transactional emails to patients for post-appointment feedback or send reminders for upcoming appointments. Some marketers also send offer emails to their entire list of subscribers. However, there's a lot more you can do to drive one-time patients to return to your practice.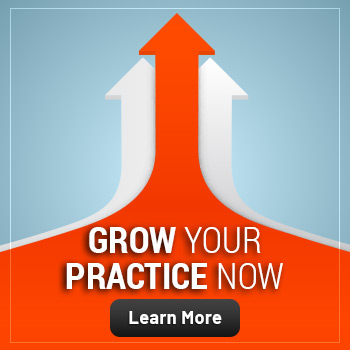 Here are two ideas to make the most of your email marketing:
1. Turn your regular emails into promotional emails. If you are sending regular appointment-reminder emails to first-time patients, you are missing out on a huge marketing opportunity. In most cases, the time at which a patient receives your first email is when they are most excited and interested in your services. Not to mention, these emails have the best open rates. It is the perfect time to provide patients with the information they need to return to your practice. You can build sections onto your emails that include:
Detailed information about services
Limited-time offers
Recommended services that could support their upcoming appointment
2. You can consider sending educational emails to provide your patients with knowledge connected to your services. You can help solve oral health problems they may have or obstacles they may need to overcome. These emails usually come in the form of oral health tips and updates.
Educational emails are an amazing way to familiarize your patients with your services. Such emails are especially useful when it is unclear how your staff can help your patients attain a health goal. Updating your patients on oral care can also help them make quick positive changes in their lives that they can associate with your products.
Focus Area: Social networking platforms
If you are already investing time and energy into website and email tactics, the next area you can turn to is your social media profiles. In addition to email, social networks are one of the best tools to communicate and engage with your patients.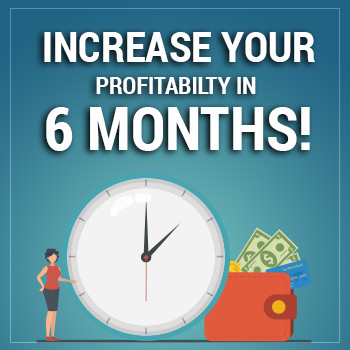 You can start by posting general updates on social media and sending emails to your patients informing them about launches, general health tips, surveys, industry news and much more. If the patient is not a regular at your practice, your social media content will play a critical role in maintaining a connection.
Here are three tactics you can try to engage your patients and drive them back to your practice.
1. More patients search for dental health information online, but they often find undependable resources. You must look for innovative ways for sharing general yet critical information such as instant toothache remedy, oral care during the holiday season, etc. Sharing updates on oral health problems is an effective way to provide relevant content to patients.
2. In order to promote patient participation, you can consider ending your posts with a helpful suggestion to comment. It is advisable to keep your questions open-ended and relevant to your services. You can also ask your patients to share their feedback or experience with your staff. By allowing patients to share their experience, you may also attract positive reviews to your social media pages. Patient retention is one of the proven benefits of social networks.
3. Strong two-way communication between dentist and patient is critical to the success of any dental practice. Practices that engage with patients through social networks enjoy more loyalty and a better online reputation. You must search for social mentions of your dental practice on platforms like Facebook and Twitter and respond to reviews, whether positive or negative. Your concern will make patients feel like they are heard and that their opinion counts.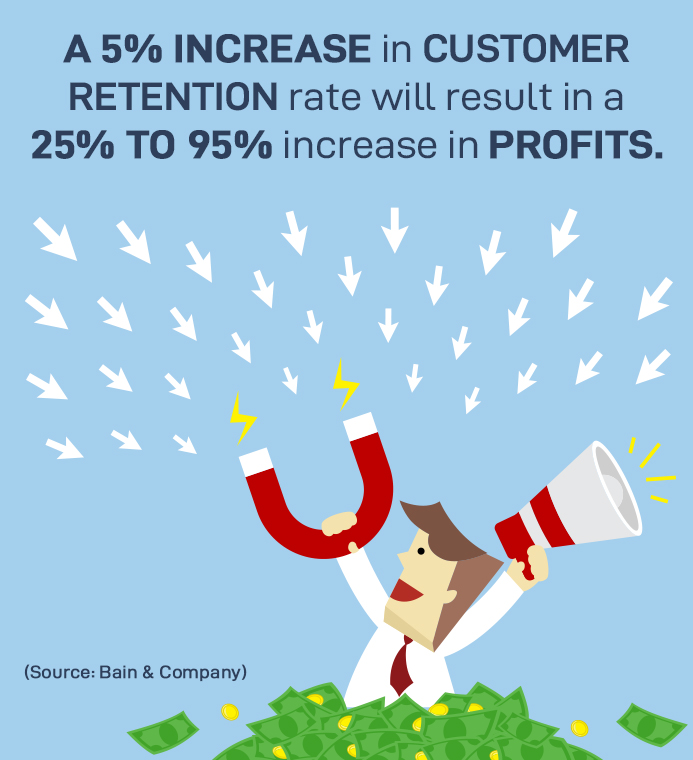 Conclusion
When you have great services and your patients trust you to help them when they need you, they will be loyal to you and will keep returning to your practice. That loyalty will reward you over and over again with repeat patients, word-of-mouth marketing and the satisfaction of knowing you are serving patients' needs as you grow your practice.
However, a dental practice can expect loyalty from its patients only when it can honestly claim to put the patient first in every interaction. It is easy to fool a patient once with the façade of sincerity. However, if you want them to keep coming back to you over and over again, it is time to stop pretending and get real.