Not Including Video Content in Your 2020 Healthcare Marketing Plan? You Might Be Missing Out
Posted on

According to various statistics, the majority of businesses (and doctors are not an exception) have started to include video content in their marketing plans. This trend is fueled by healthcare marketers believing that video marketing gives them a good ROI.
Though video content is gaining popularity and will reach new heights sooner than we think, a lot of healthcare marketers still have doubts. Is it worthwhile to consider using videos for promoting medical practices? Do medical practices have enough resources to create and use video content in their marketing strategies? The short answers are: Yes. Not only because everyone else is doing it, but because video is one of the most versatile and profitable healthcare marketing tools out there.
Here are seven of the many reasons why healthcare marketers should take advantage of video content marketing.
1. It Boosts Conversions
Video can help you make some serious money. Adding a product or service video on your website's landing page can help increase conversions by as much as 80 percent.
Video can lead directly to sales. According to studies, almost 74 percent of prospects who watched an explainer video about a product or service decided to go for it. So you'd better start creating exciting product or service videos now!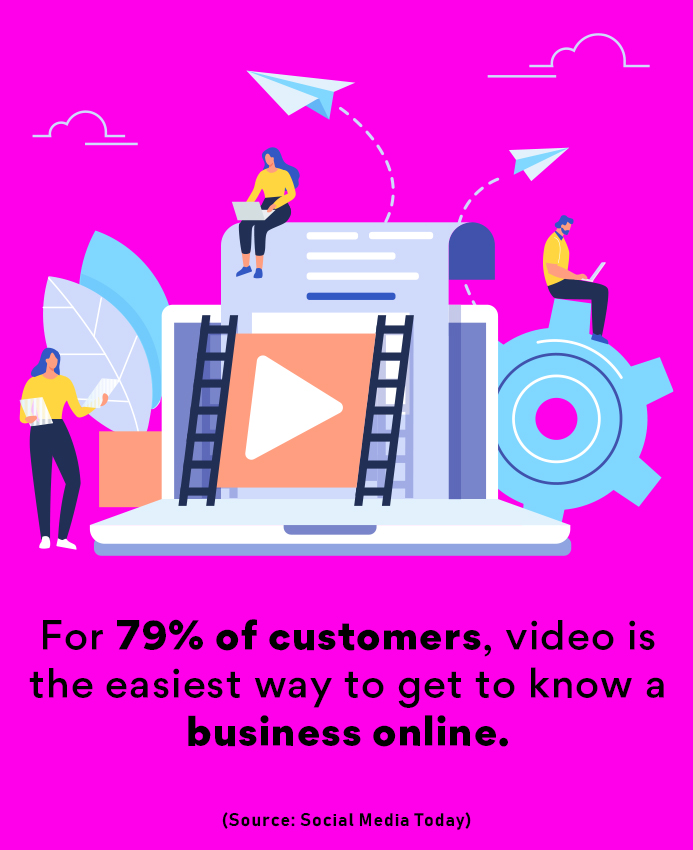 2. It Ensures ROI
Though video production is not the easiest or the least expensive task, it pays off big-time. Besides, online video editing tools are continually improving and becoming affordable. What's more: Even your smartphone can make decent videos.
To further encourage you, your videos do not have to be perfect. Content matters more! According to research, users are put off by videos that don't correctly explain the product or service. Poor design and low quality do not matter as much.
3. It Builds Trust
Patients' trust is the foundation of conversions. The entire concept of video content marketing is based on trust and creating long-term relationships. Stop selling and focus on creating engaging content that draws prospects to your medical practice.
Video does it all. Video content engages and ignites emotions. So if you are serious about healthcare content marketing, you must be serious about video, too.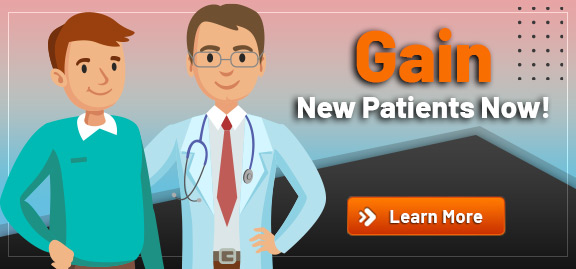 Promotional videos foster trust, as well. Some patients are still skeptical about scheduling an appointment just by looking at your website. But useful videos present your services in a conversational form, which creates a sense of individual approach.
4. Search Engines Love Videos
Videos allow healthcare marketers to increase the time spent by prospects on their website. And prolonged exposure builds trust and signals search engines that your website has good content. You are more likely to show up higher on Google if you have a video on your website. Since Google owns YouTube, there is a significant increase in how much video content impacts your rank.
However, be sure to optimize videos for SEO. Write engaging descriptions and titles. Add a link back to your website and services. Give prospects the direction to take the desired action.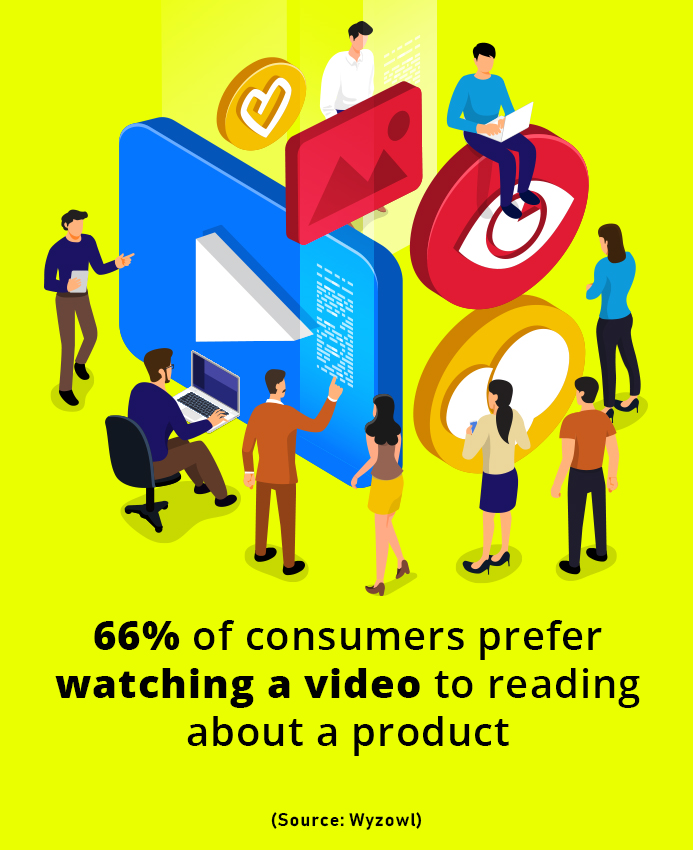 5. It Appeals to Mobile Users
Mobile and video go hand in hand. According to statistics, mobile video views have grown more than 233 percent in the last few years.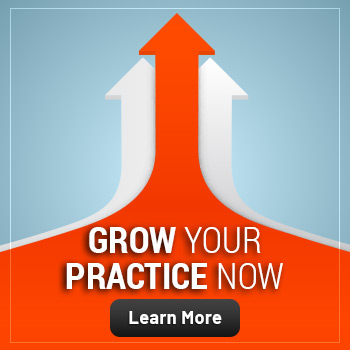 The growth of mobile video means healthcare marketers need to be sensitive to the experience patients have on their smartphones. For instance, give them engaging and relevant video content, preferably with captions, so they can watch your video even with the sound turned off.
6. It Engages Even the Most Passive Prospects
Video is an excellent tool for learning, but it is also straightforward to consume. Your patients' life is much too busy to read long product descriptions or dig deeper into services. The modern patient wants to see the service in action. Your target audience's viewing preference is one of the most important driving forces for using video in your healthcare content marketing.
Video marketing can capture a broad audience, and it works on many levels. Even the laziest ones. Make sure you target not only the eyes but also the ears of the potential client. Your competitive advantage will have double power!
7. It Encourages Social Shares
Social media networks also encourage video content with their new features. But in a social media context, healthcare marketers must remember that patients share emotions, not facts. The majority of patients will share a video with their friends if it is entertaining and engaging. So focus on creating engaging and entertaining videos that will encourage social shares. Emotions are not exactly equal to ROI, but social shares can increase traffic to your website.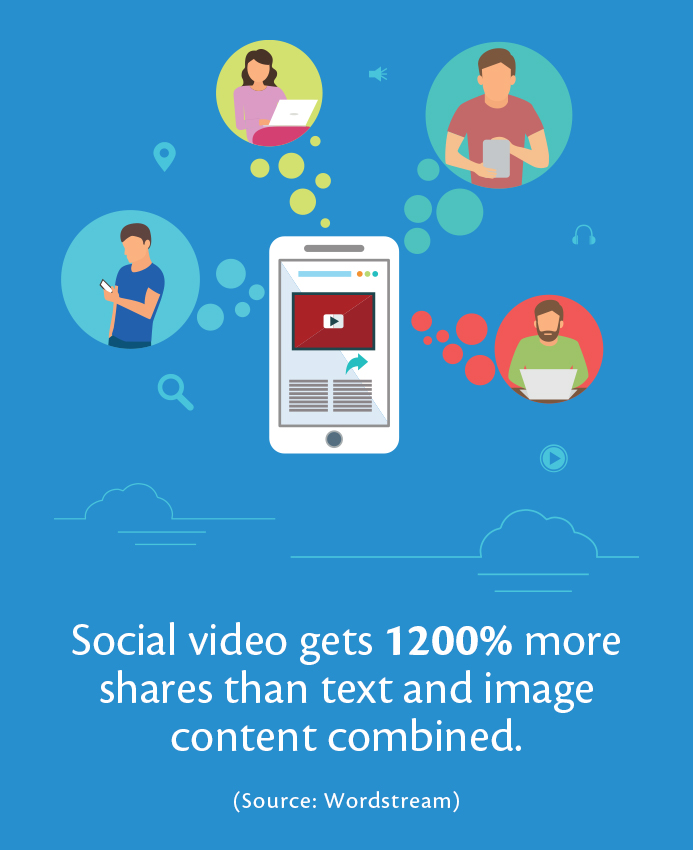 Tip #1: Video Ads Work Wonders
You need to hear this: The average click-through rate (CTR) of video ads is 1.84 percent. That is the highest CTR of all digital ad formats! And for a 15-second non-skippable video ad on YouTube, the completion rate is almost 92 percent. For skippable video ads on YouTube, the rate is 9 percent. Video ads are also highly active on social media platforms.
Tip #2: Video Content Is Rocking Healthcare Email Campaigns
When you are creating videos, be sure to incorporate them into your email marketing campaigns. An introductory email that includes a video is said to receive an increased click-through rate of 96 percent. Isn't that a fantastic way to stand out from the competition and get your message across?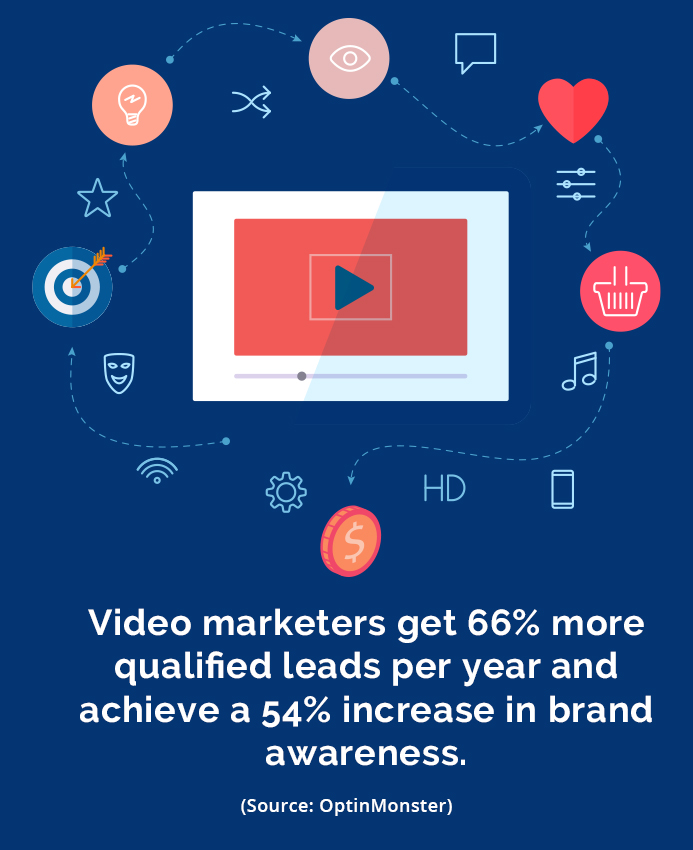 Conclusion
Video content marketing is becoming more affordable and widespread. Video content adoption is growing partly because of advances in technology and partly because it's easy to share. Making marketing videos for your medical practice requires creativity and knowledge of human psychology. The cocktail of these essential components makes it possible to create real miracles of advertising at just a fraction of the cost.
Emotionally charged, creative video healthcare content can be shared on the Internet in a matter of days, attracting millions of views. And this is the whole point of choosing video content marketing over any other healthcare marketing strategy!