Get All The Right Answers To Your Marketing Questions
Posted on
Get All The Right Answers To Your Marketing Questions
If you are like so many healthcare practitioners, you have questions about the most effective ways to market your practice. And, like most practitioners, you don't want to spend a small fortune to get the right answers…
Separating marketing hype from marketing reality
You don't have time for marketing hype. You've just survived the worst recession since the Great Depression. Your world may be forever changed by healthcare reform. Despite your best intentions to spend your days practicing good medicine, you've realized that your practice is also a business.
Like any other business, your existence relies on your continued profitability. And the overwhelming evidence from the past 30 years indicates that your profitability is more reliant on good reality-based marketing today than it's ever been before.

Success leads to profitability
Whether you want to increase your referrals, your patient mix, your revenue, or all of the above, your first step toward real, measurable success is to get sound marketing advice from someone who has a proven success record with thousands of healthcare practices. Someone who will tell you what strategies will be most effective for your specialty, your marketplace, your competitive profile and your demographics.
Evidence-based marketing eliminates your guesswork. Can't find evidence-based marketing help in you area? Maybe Practice Builders can help. Call 855-898-2710 to find out how you can get the right answers to your marketing questions through our new Marketing Hotline today.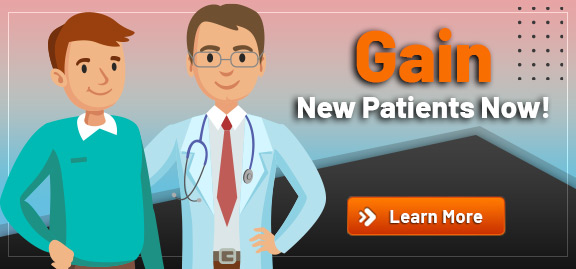 You can call us at 855-898-2710 or email us at info@practicebuilders.com with any questions.