Top Sites to Monitor Patient Reviews and Doctor Ratings
Posted on

If you want to remain competitive while providing quality care and positive patient experiences, it's important to monitor the feedback you get from online patient reviews and your doctor ratings. Of course, you can also request feedback from your patients directly, but the best way to see all your reviews is to monitor doctor review sites.
Review sites let patients shop online for the best healthcare providers, gather valuable information on each provider's care and services, and make buying decisions based on patient reviews. In fact, 93% of users have made buying decisions based upon online reviews. That's why monitoring your reviews and ensuring your positive reputation as a physician are critical for gaining and retaining new patients.
Healthcare providers should also know that:
Perhaps the most astonishing statistic is that today's patients (47.5%) trust online reviews as much as a doctor's recommendation (46.8%). That alone is enough incentive for any physician to closely monitor their online reviews, doctor ratings and overall reputation.
Top Doctor Review Sites to Monitor
Here are five of the top medical review sites you should be monitoring regularly:

Google
Yelp
HealthGrades
WebMD
Healthline
First, ensure you don't have too many negative reviews or a bad reputation score (three stars or fewer) on any of these sites. Address negative reviews as soon as possible by responding to the reviewers directly on the review site. Continuously monitor all reviews made on your behalf. Focus on building strong patient relationships and evaluating review criteria such as scheduling, wait times, staff issues, and care follow-ups. This will help you establish and maintain a healthy online reputation while providing the best experience for your patients.
Here's a closer look at five most and recommended review sites that are essential for enhancing your web presence. Consider optimizing your profiles on each of these sites.
1. Google
Google is the largest portal for reviews with six times as many reviews as its three nearest competitors combined. In fact, 81% of consumers use Google to evaluate local businesses, including healthcare practices. Google Business Profile is a free tool that helps you engage patients searching online for your practice or a related service.
Your Google Business Profile appears on Google Search and Google Maps and lets you respond to reviews, post photos, and add business info using details from your profile. More than 89 billion Google searches are performed each month, so your Google Business Profile and listing can play a major role in your online reputation management and ability to attract new patients.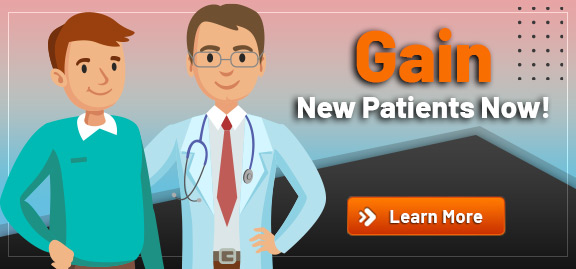 Previously known as Google My Business, Google Listings, and Google+ Business Pages, Google Business Profile is necessary even if you already have a practice website. Your Google profile adds visibility to your site on Google Search and Maps, and your website can be linked to it. With so much traffic and market penetration, you should carefully monitor your Google reviews for doctors.
2. Yelp
Since it was founded in 2004, Yelp has become a popular review site designed to connect consumers with local businesses, including healthcare practices. More than 244 million reviews were posted to the site last year. According to Yelp, 9 percent of all reviews are health-related.
With a monthly average of 92 million unique mobile users per month, it's definitely worth claiming your Yelp profile.
When it comes to star ratings, 68 percent of all ratings on Yelp are either four stars or five stars. As a practice owner, you should aim for at least an average star rating of four if you hope to attract new patients. By creating a free Yelp account, you can share practice details and photos that promote your practice. Just make sure your practice information is accurate and consistent with your Google Business Profile.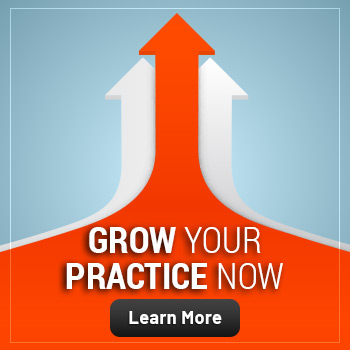 3. HealthGrades
As the third largest site for health information, HealthGrades is a free resource that helps patients find the right doctor. Founded in 1998, with more than 9 million total reviews and 30 million visitors a month, HealthGrades is one of the most popular and reliable review sites. The site uses trusted data from the National Provider Identifier (NPI) Registry, and functions as a free directory of over 3 million healthcare providers. HealthGrades posts the profiles of every provider in your practice by location, specialties, and conditions, including:
Location
Accepted insurance
Education and credentials
Services provided, including specialties
Communication methods (text, email, online patient portal, telehealth visits)
HealthGrades ratings are based on:
Patients' trust in provider decisions
Amount of time spent with the patient
Ability to explain conditions well
Ability to listen and answer questions
Ease of appointment scheduling
Office environment (cleanliness and comfort)
Staff (friendliness and courteousness)
Wait times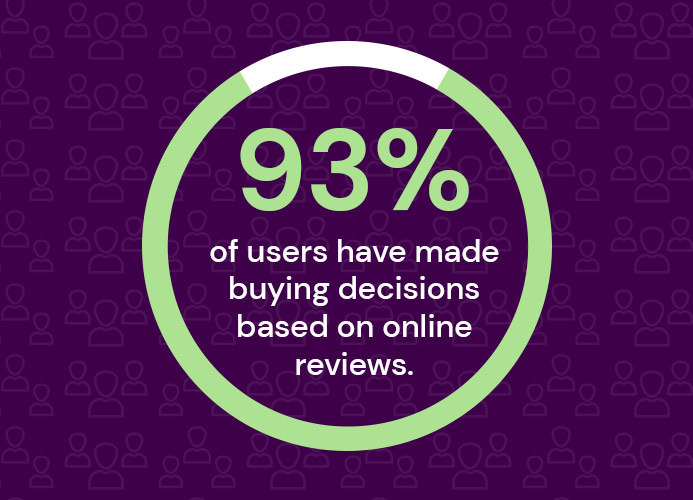 HealthGrades lists every doctor in the U.S. who has an active profile with the National Provider Identifier Registry.
4. WebMD
As a medical news and health information site, WebMD lists reviews for doctors and dentists and gets 75 million patient visits per month. There are several other sites for patients and healthcare professionals that fall within the WebMD network. These include MedicineNet.com, RxList.com, eMedicineHealth.com, and Medscape.com.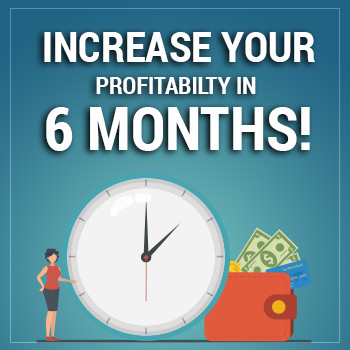 When you claim your WebMD profile, you can update your listing on more than 40 directories that fall under the company's physician directory network. Sitting in third place in the overall Health category, WebMD is first in the sub-category of Health Conditions and Concerns. Monitoring WebMD should be a key component of your online reputation management strategy.
5. Healthline
With steady growth and traffic averaging about 250 million visitors per month, Healthline.com has become one of the world's top health websites. Here, average visits last about three minutes, and the average visitor views three to four pages before leaving.
Interestingly, about 90 percent of Healthline's traffic originates from desktop searches. And less than 0.01% of Healthline's traffic is through paid search, which makes them an excellent role model for organic traffic trends.
Healthline's content covers several categories ranging from Nutrition to Women's Wellness. The majority of Healthline's content consists of listicles with an average length of over 2,000 words.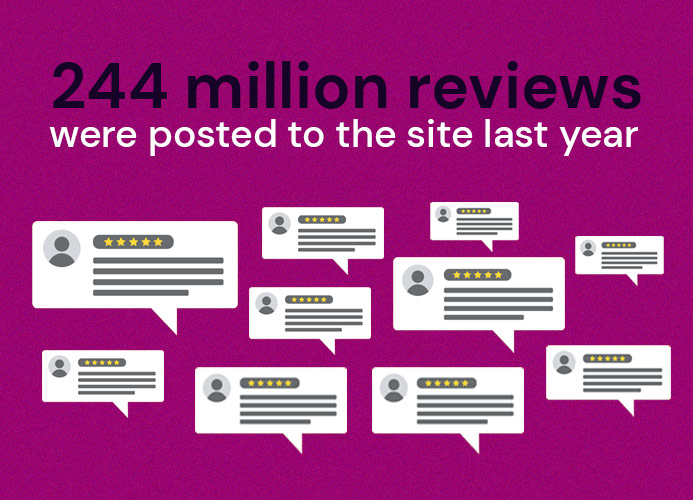 Parting Thoughts on Monitoring Medical Review Sites
Clearly, the importance of monitoring your listings and profiles on these sites and others cannot be emphasized enough. It's critical to ensure your practice is regularly getting patient reviews on these sites because many patients put their trust in online reviews. That makes reviews a critical component for any online reputation management strategy.
There's a good chance that your practice has been reviewed on other sites such as Facebook, Vitals, RateMD and ZocDoc, in addition to the five discussed in this article. Claiming your listings and profiles and monitoring these third-party sites enhances your web presence and ultimately your ability to attract new patients.
To learn more about medical review sites and discover an easier way to monitor your reviews on all of them, look to one of the best healthcare marketing and reputation management agencies.