10 Patient Retention Strategies That Always Work!
Posted on

Do you wish more of your patients would stay devoted to your medical practice? If yes, then you are not alone!
The easiest (and surest) way to grow your medical practice is by retaining patients. Doing so may be easier said than done! What many practices may not understand is the importance of retaining patients, and the best ways to go about converting new patients into loyal ones.
Let's explore!
Patients these days are spoiled for choice, and it's not an easy task to keep a patient loyal to your services for long. Every now and then, a new, more promising medical practice appears in the market and makes the competition fierce. So what is the best way to prevent these waves from rocking your boat?
Regardless of how excellent your service is or how courteous your staff is, you will most certainly lose a few patients at some point in time. As a healthcare provider or marketer, your goal is to minimize the number of patients who leave your practice.

Read why Adding New Patients is Good, But Retaining Them is a Better Idea!
What is patient retention?
Patient retention refers to the actions and strategies a medical practice uses to keep existing patients and minimize turnover. To enable these strategies, patient retention analytics provides predictive metrics on patients that may leave your practice. Studying and monitoring these metrics can be a game-changer for healthcare marketers looking to increase patient retention.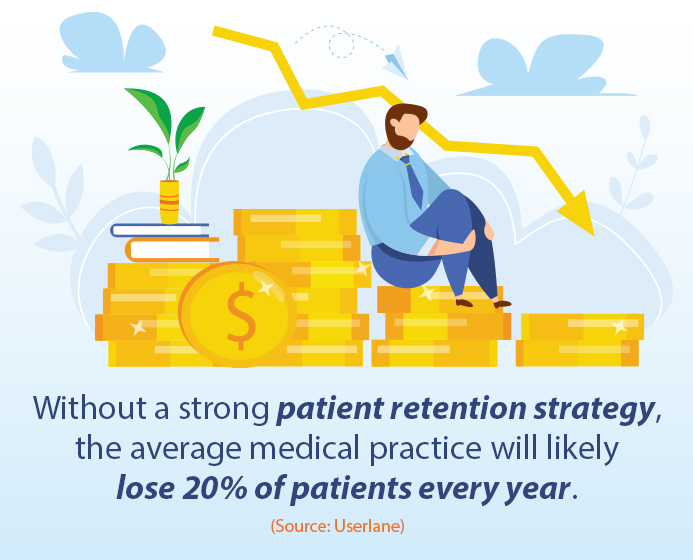 Imagine two medical practices in the market with similar services and pricing:
One practice retains 90% of its patients.
The other retains 50% of its patients.
Which medical practice is more likely to sustain itself and grow in the long-term?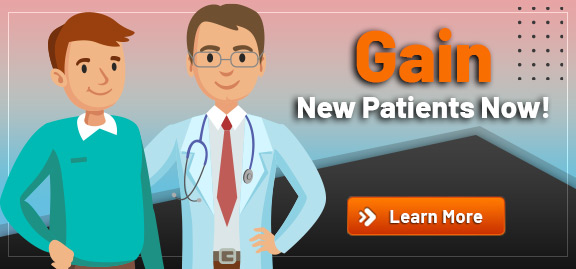 The first medical practice, of course!
Why is patient retention necessary?
Some healthcare marketers focus too much on acquiring new patients that they forget the importance of satisfying their existing patient list.
By focusing on the treatment and service of existing patients, references from existing patients will help bring in new patients. Sometimes, it is more than just treating them right – it's about willing to go the extra mile to deliver a memorable experience. That's when you earn their respect and turn new patients into loyal ones.
Related blog post: Importance of Patient Retention: 8 Benefits That Every Practice Loves
Best patient retention strategies
Since there is so much noise out there about patient retention strategies, we went straight to experts at Practice Builders, one of the leading healthcare marketing agencies around, and asked them to share the most effective patient retention tips.
Here are the top 10 patient retention strategies: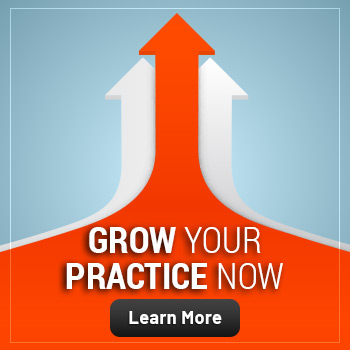 1. Surprise your patients
Surprises will not only please patients; they will also motivate them. These surprises do not have to cost a fortune either. You can even consider sending a handwritten note to your patients on their birthdays or anniversaries. Your patients will love such surprises, the gesture shows how much you value your patients and their business. You can also consider offering complimentary or discounted services to patients when they least expect it. These tiny little gestures will change the lens through which they see your medical practice.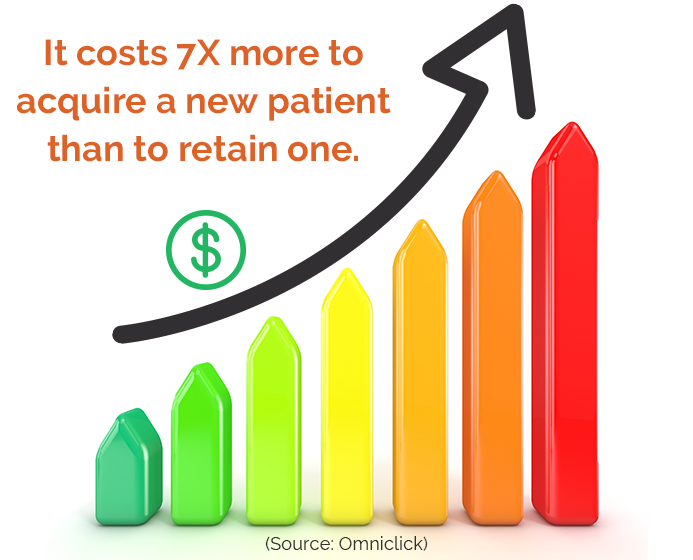 2. Set and exceed patient expectations
Patient service has gone beyond attending to and ensuring their wellbeing; you also need to meet (and exceed) expectations. However, it might be challenging to please someone you barely know. So, know your patients and understand what they expect from you. These insights will help you set expectations. One way to set and exceed patient expectations is to be honest when saying something. Never over-promise and under-deliver.
3. Nurture trust
Successful medical practices are built on trust. When there is no trust between patient and provider, the brand dies. The moment patients discover that you are not trustworthy, they will switch to your competitors. Nothing scares patients away like bad experiences. Worse, they will spread negative feedback about your brand to others. Considering the importance of trust, you have to make conscious efforts to nurture trust. As you engage new and existing patients, you give them the opportunity to understand and trust you. Ideally, when you are looking to build patient trust, use the patient behavior data to understand patients' needs and expectations from your brand.
4. Leverage patient feedback surveys
Surveys might look boring, but they are powerful tools for building patient engagement and trust. Hearing from patients directly regarding how they feel about your services is a great way to solidify the bond. These surveys help you identify the areas that your patients are not satisfied with. Making necessary changes in those areas will help turn things around. However, make sure not to frown when patients share honest feedback about your services. Be patient and hear them out. Patient feedback is all you need to scale from being a mediocre medical practice to a respected and trusted brand.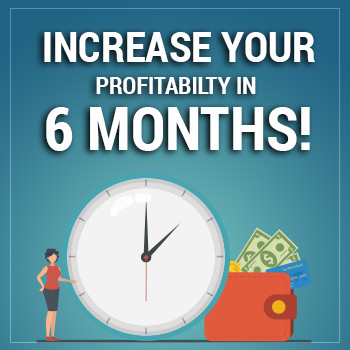 5. Learn from patient complaints
Don't run away from patients' complaints. Instead, learn from them.
Patients who complain (to you or others) are actually your greatest marketing assets. This is because these complaints will help you identify, understand and eliminate gaps in your service. Complaints reveal weak areas that should be improving to thrive. Therefore, give attention to your complaining patients. They are still interested in your medical practice and services.
6. Personalize your communications
When it comes to patient service, you can't afford to be lukewarm. You are either all out to help your patient, or your service will suffer. Personalization is critical when you are looking to exceed the competition. Regardless of how sophisticated the tools are that competitors are using, gaining patients' trust, and clear communication go a long way. Personalization can be done at different levels. You can personalize your emails. You can also personalize communications by creating custom content that engages your patient at each stage of the funnel.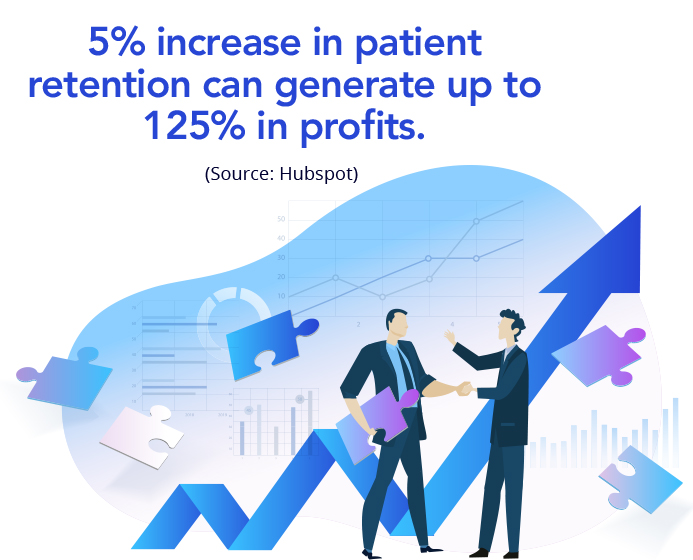 Related blog post: A Complete Guide to Patient Retention at Your Medical Practice
Conclusion
From small medical practices to large group practices, these six patient retention strategies have been implemented – and the results amazed everyone.
However, none of these strategies will yield overnight results. You might have to wait and experiment a little while implementing them. Nothing is more frustrating than implementing a strategy and giving up just because you didn't see instant results. Stay put and don't give up.
For more such effective, proven patient retention strategies, contact our experts. We will suggest the RIGHT order to implement these strategies depending on your unique needs and goals (and yes, there IS a proper order to implement the strategies mentioned above). Combining these strategies in the right way will give you the momentum you need to build the medical practice of your dreams.