Promote Your Practice With Your Own Social Media Account
Posted on

When you want to develop your healthcare practice's social media accounts, you want to make sure it's professional so you can build your brand and attract new patients, followers and referrals. To maintain your online reputation, it may seem like you can't use your personal social accounts to promote your practice. But if you run your personal social media account the way you run the ones for your healthcare practice, it can actually help you expand your practice's reach online. Here's how to use your personal social media account as part of your healthcare marketing plan:
Highlight Your Expertise
We've always said that your social media accounts for your practice should focus on your expertise – and your personal social media accounts should do the same.

By sharing links and articles directly related to your field of healthcare expertise, you can increase the content you're producing. This, in turn, will help draw more followers to your practice's website and social media accounts to generate more traffic.
Share and Retweet From Your Practice
Your personal social media account is the perfect place to retweet and share content from your practice's account. This will help give your content a wider reach to a different audience – your friends, family and professional followers – that can potentially help you find new patients and potential referrals.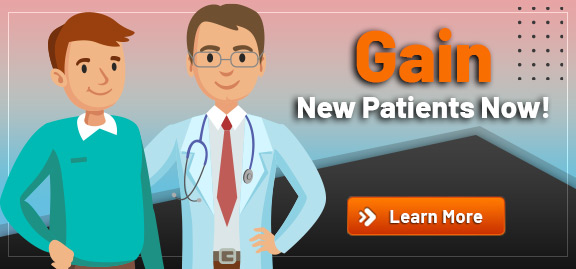 Talk About Events
If your practice is involved in fundraisers and local events, you can share your thoughts about it live via your personal Twitter or Facebook accounts. Not only does this increase content for your practice's social media marketing initiatives, it can help increase your online reach and help promote your practice's involvement in your community.
Find Professional Followers
Your personal social media accounts are extensions of your practice, but that doesn't mean that you have to share the same contacts and followers. You're still promoting yourself as a professional healthcare physician, so your followers should consist of other professionals in your field. By then using your own social media accounts to subtly promote your practice, you can potentially gain new professional referrals online.
Do you want to use your own personal social media account as part of your healthcare marketing strategies? To learn more about how social media can help market your healthcare practice, contact us today at info@practicebuilders.com. We're happy to help!