Handling Patient Reviews: Your Top 8 Questions Answered
Posted on

Responding to online patient reviews on Facebook, Healthgrades, Yelp and Google is extremely important for medical practice owners to stay connected with patients and protect their online reputation. However, we know you have plenty of questions about responding to patient reviews across platforms. You want to know when and how to react, what tone to use when it comes to negative, tricky reviews and if managing your reviews is worth your time.
We have your back. Here are some of the common questions answered for responding to online patient reviews on review sites and social networks. Start responding and building relationships with your patients.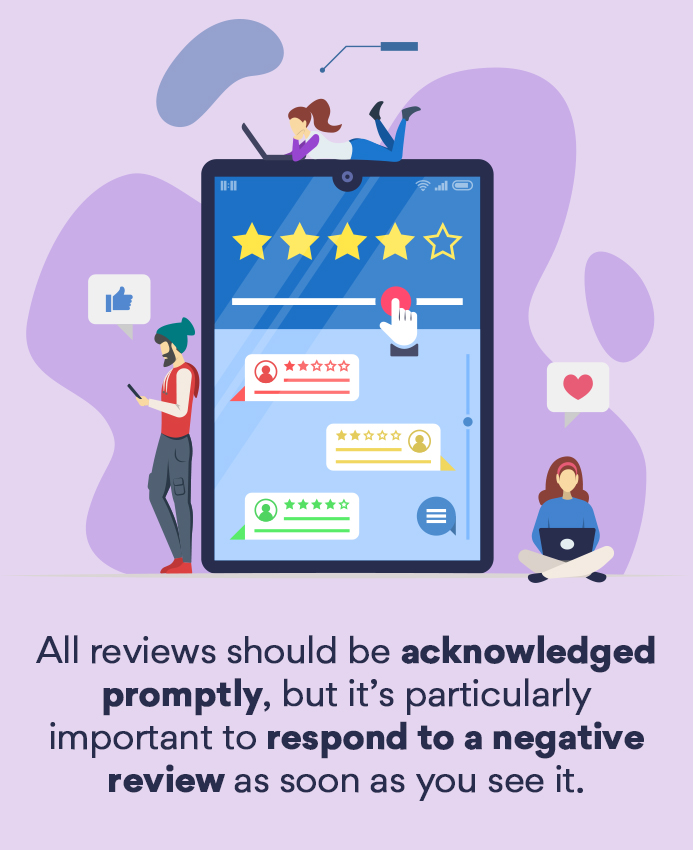 Q: Do I need to respond to all of my positive and negative reviews?
A: Your patients are sharing their feedback online in reviews about your medical practice. You can use online reviews to thank happy patients for their positive feedback. You can also reach out to unhappy patients. Think of it as an opportunity to protect your medical practice from misinformation and negativity.

You can make your patients feel appreciated and heard with a thoughtful response to every review. Whether that review is negative or positive, staying polite and professional is the way to go.
Your responses to both favorable and unfavorable online reviews are not only visible to the reviewer, but to everyone visiting your page. Nearly 80% of US customers read online reviews before considering a brand. You will want to show your page visitors the same patient service that you would in-house.
Q: What tone should I use when responding to negative reviews? Sometimes it is hard to know when to defend my staff and when to apologize.
A: If you're having a hard time finding your voice when responding to unfavorable reviews, start by understanding the core of the problem . Let the reviewer know you are looking into the issue, and apologize if required. Thank the reviewer for sharing his/her feedback. Ask questions to understand the problem better, such as, "What night did you come in?" or "Do you remember who was helping you on that day?" You can offer to follow up offline and invite the person back to give you another chance.
Q: If the review is harmful, will responding to it draw more attention to that review?
A: On sites like Yelp, Healthgrades and Facebook, your response to an unfavorable review will appear under the review on the listing. Visitors will not be alerted that there is a new response, and your answer will not move the original review to the top of the list.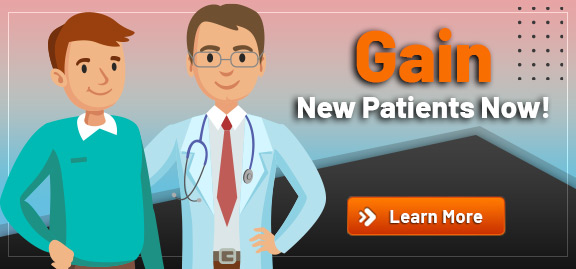 In your response, you can politely explain your side and draw readers' attention to your side of the story.
Do not forget to thank the reviewer for sharing his or her feedback.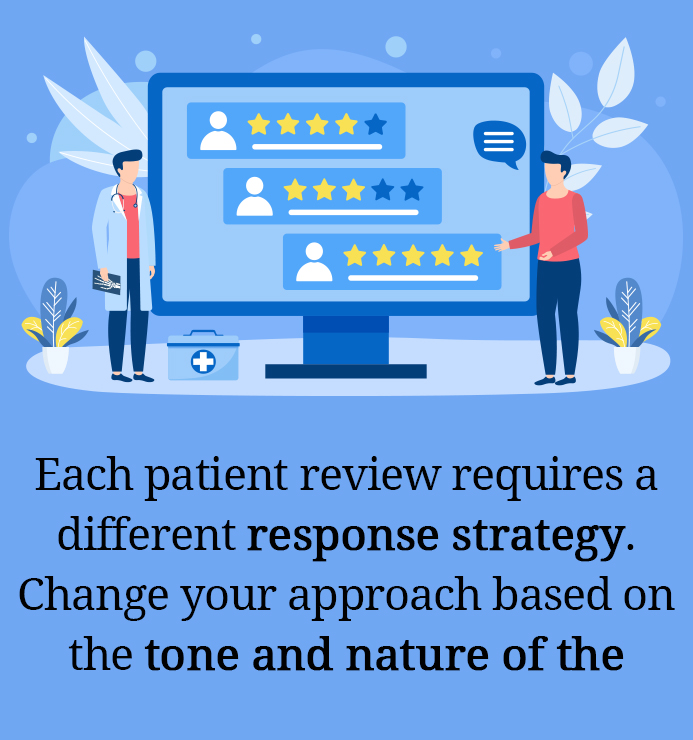 Q: How do I handle or respond to inaccuracies in a negative review? I don't want to appear defensive; but at the same time, I don't want false information to be out there about my medical practice.
A: If a negative review contains false or inflammatory information, the first thing you should do is flag the review for removal from the site. Many third-party review sites provide the option for medical practice owners to flag the inappropriate review for dismissal based on their specific guidelines. Check the site's policies to see if the review violates any guidelines. When you flag the review, mention the particular guideline the review is infringing.
It's important to note that there might be a review period when the site administrators are looking at your case. And there's no guarantee that the review in question will be removed. So in the meantime, respond publicly and politely point out the inaccuracies. Don't hesitate to stand up for your brand in a kind and professional way. It's important to remember that potential patients can see your response. The way you react to reviews will affect their perception of your medical practice.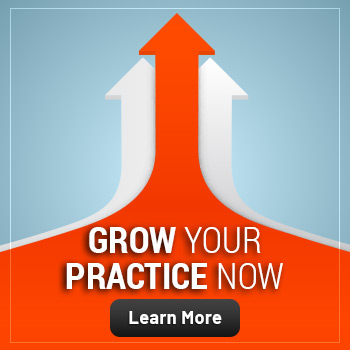 Q: What about 3-star ratings or reviews? Do I need to respond to those, as well?
A: According to experts, 3-star reviews or ratings are ambiguous. They could be positive, negative or a combination of both. They may also signal an average visit. However, it is essential to see these 3-star reviews as opportunities to win back patients who didn't have a great experience at your practice or simply thank the reviewer for sharing his or her feedback with you.
Since 3-star ratings and reviews are not a definite negative, don't go into them expecting to apologize or defend your medical practice right off the bat. Instead, let the reviews' content determine your tone. Let the reviewers know that you care and you are listening.
Q: Should I react or respond to recommendations (or reviews) on Facebook?
A: Yes. Reviews on Facebook are known as recommendations. It is good practice to respond to all of your Facebook recommendations to protect your online reputation and let your patients know you're listening.
Recommendations help patients learn more about your medical practice and may make your page more comfortable to find in Facebook search.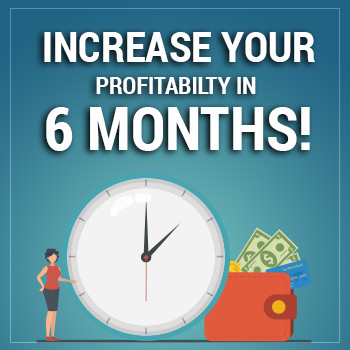 Q: Should I respond to old reviews? For instance, does it look bad if I respond to a review from 2014?
A: It is not at all a bad idea to respond to older reviews. Your potential patients are reading those reviews and your responses to them, then making a judgment about your patient service. The majority of patients trust online reviews as much as personal recommendations. And responding to online reviews is more important than ever: A lot of patients consider review responses to be vital when deciding whether or not to visit a medical practice. This means what you say matters, even if the review isn't recent.
Q: Can I pay to remove negative reviews of my medical practice?
A: Customers today choose medical practices based on their authenticity. Real medical practices often don't have only positive reviews. That's because every patient and individual is different and experiences things differently. In addition, it is every patient's prerogative to voice his or her opinion. You cannot expect all the views to be positive, but understanding this concept is key to managing your review sites. A strong, authentic online presence from genuine patient reviews will build more trust in your medical practice.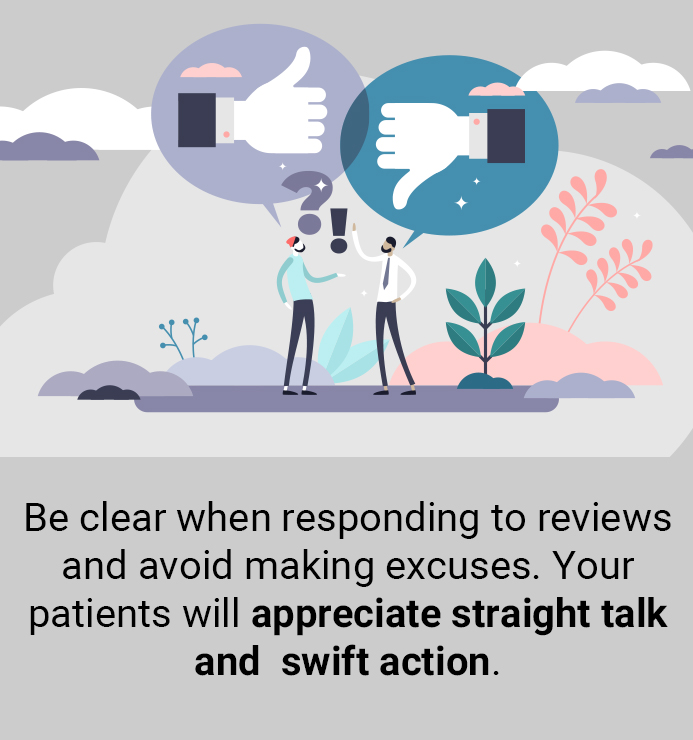 That said, we know that receiving unfavorable reviews can be harsh. They can be disheartening, damage your medical practice's reputation and discourage potential patients from visiting your practice.
The truth is, you cannot (and shouldn't) pay review sites to remove unfavorable reviews. And if you choose to go through the process of flagging reviews for removal, you might not succeed in having them removed. However, you can certainly take more proactive steps to encourage a steady flow of positive reviews on your social media profiles.
Conclusion
We hope to have answered some of your burning questions about managing online patient reviews. Start responding today to connect with more patients and strengthen your healthcare brand. Need more help? At Practice Builders, we have a whole team of experts who will craft a personalized response to every patient review that comes in for your medical practice.