Should You Add Public Relations to Your Healthcare Marketing Plan?
Posted on

When it comes to online healthcare marketing, social media networking sites are currently the most popular strategy for promoting your medical or dental practice to reach new patients. So if you've been working on your healthcare marketing plan, it probably already includes social media strategies< link to https://www.practicebuilders.com/emedia-solutions/social-media-solutions>. While social media is definitely effective, there are other approaches you can take to gain more followers and new patients and to help increase your revenue stream, one of which is public relations.
Public Relations or "PR" can help you think of your practice in a new ways, promote it through difference streams and help you build up and manage your healthcare practice's reputation. Here are some of the benefits of using PR as part of your healthcare marketing strategy:

Reimagine Your Brand
The purpose of PR is to find newsworthy items about your practice. What's considered newsworthy could be anything from community outreach initiatives to new medical technologies that your practice has started to utilize.
By focusing on the newsworthy things that your practice is trying to accomplish, you can start to think of your practice in new ways. What are you trying to achieve with your practice? How is it making a difference in the community and in the lives of your patients? This can also help you focus your healthcare practice's brand and how you would like to promote it in order to attract the patients and referrals you want.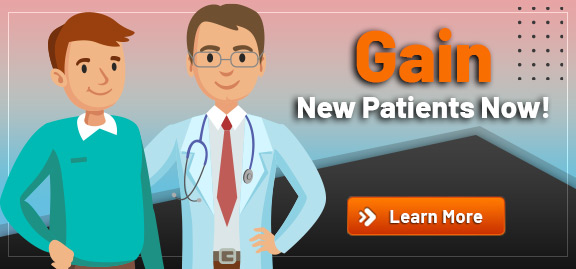 Manage Your Reputation
While online review sites are the most common way to manage a reputation, you can also achieve that through PR. By putting newsworthy information out to the press, you can help control how the public views your practice. Highlighting new technologies will establish the reputation that you're on the leading edge of the medical field. By showing how you involve the community in health awareness, you're fostering the reputation that you want to make a difference in your neighborhood.
Grow Your Patient-Base
PR can also help increase your outreach. You'll be able to target more new patients than ever before with a wider-reaching PR campaign that can include local TV spots or stories in the newspaper. PR outreach also increases your credibility and trustworthiness, making you more likely to draw in more patients.
Did you know that we have PR services for doctors and dentists at Practice Builders? Contact one of our healthcare marketing consultants at info@practicebuilders.com for more information.