The Importance of Online Advertising for Healthcare Marketing
Posted on

Have you considered online advertising as part of your healthcare marketing strategy? If you haven't yet, you should consider it. According to an article on Forbes.com, online advertising was predicted to be a dominant marketing trend for 2015.
Online advertising can take on a few different forms, from social media advertising to search engine ads to in-video ads. You can utilize them in different ways to expand your medical or dental practice. Here are a few of the top online advertising approaches and the benefits they can offer:

Google AdWords
You can create Google search ads for your practice that come up whenever someone uses specific keyword searches. Having ads on Google can really increase your exposure and can help you reach a target audience. By using certain keywords to activate your ad, you can target potential patients looking for the exact services you offer. That way, you can attract the type of patients that you want at your practice.
Google also has a network of sites that host display ads. This type of Google ad appears as a banner on certain websites that are in Google's network. This can help you reach an even wider audience than those you can reach via social media.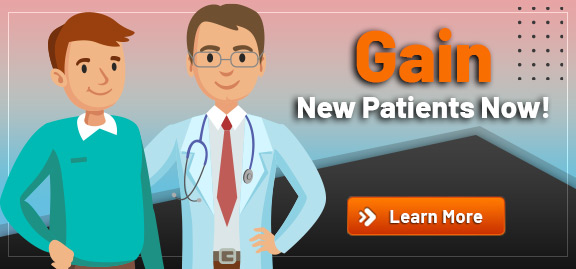 Facebook Ads
Facebook ads are great at targeting a niche audience since they allow you to target your audience by gender, age, location and interest, among other things. The Facebook ad program also allows you to set your own business goals and tracks any progress your ad has, including increases in traffic and reach. If you want to pay a little more, Facebook has a promotional ad feature that allows you to get an even wider reach with specific ads.
Since Facebook has such a targeted demographic, you can cater your ad to the audience you want. Facebook also allows you target your ad to friends of your followers, so you can gain more referrals for your practice.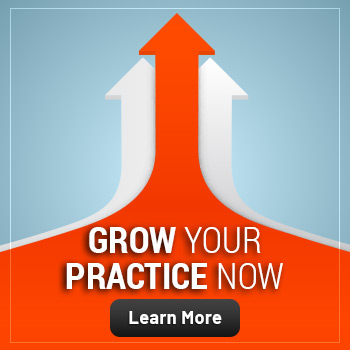 Twitter Ads
Like Facebook ads, advertising on Twitter allows you to control who sees your ad so you can reach a specific target audience. Your ads will appear on users' home feeds to ensure that your ad gets attention. Twitter also has promotable ads that prompt other users to follow you under their "who to follow" recommendations.
YouTube Ads
If you're getting on the new trend of online video marketing, you can also advertise your medical or dental practice through YouTube. These ads can appear as suggested videos on the YouTube sidebar, banner ads, in-video overlay ads or as in-stream video ads that play before another video. These ads can also be targeted, so you reach the audience you're looking for.
Since these and other kinds of online ads do come with fees, it may seem that online advertising is out of your reach. However, with a target audience in mind, set goals and an advertising budget, you can easily add online advertising as part of your healthcare marketing plan. For more information on how to start using ads online, contact one of our healthcare marketing consultants at 855-898-2710 or at info@practicebuilders.com. We're here to help!