The Difference Between "Me" & "You" Marketing
Posted on
Whether you are a physician, dentist or veterinarian, there are two basic styles of marketing messaging in healthcare. One is focused on the marketer and the other is focused on the patient or person you are marketing to. Whether you are a solo practitioner, a doctor in a large group, a veterinary clinic or a hospital, you should understand the difference between "Me" and "You" marketing and messaging and the way each style affects a reader.
The easiest way to illustrate the difference between "Me" messaging and "You" messaging is to give you an example of each. Read the brief example paragraphs below and see if you can tell which is which:
EXAMPLE A
Here at ABC Family Healthcare, we provide comprehensive preventive care and all the latest technology for fast, accurate diagnoses and the most effective treatments. Our doctors have the credentials and experience to care for patients of all ages with a wide variety of health problems.

EXAMPLE B
You and your children deserve comprehensive healthcare from compassionate, experienced doctors who deliver the most effective treatments and results. You deserve the kind of care that focuses on you as an individual, respects your time and helps you prevent illness and disease.
In example A, the words "we" and "our" are dead giveaways. This is classic "We" messaging that talks at the reader instead of to the reader. The word "you" does not appear once in the entire paragraph. Most patients will be left cold by such self-serving language because it's really not about them.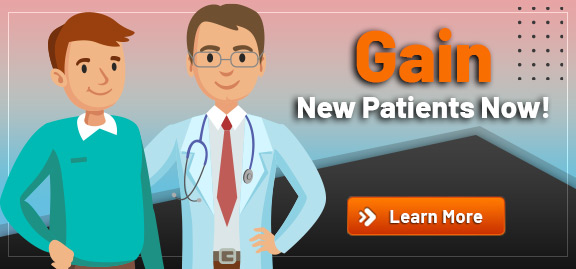 In example B, the words "you" and "your" are used six times and the messaging is both benefit-oriented and patient-centric. This is classic "You" messaging that most readers will find far more engaging to read and is far more likely to elicit a positive response.
It's critically important when communicating with patients that you use "You" messaging and "the language of the patient" instead of self-serving or clinical doctor language. Keep that in mind the next time you need to create a message aimed at your medical or dental patients and veterinary clients.
For more information on marketing your medical practice please contact info@practicebuilders.com a premier medical marketing company.