When's the Best Time for Your Medical Website Redesign?
Posted on

First things first. If you have a medical practice, you need a website, period. The days when a website was optional are long gone. Today, it's a must-have. So, for the sake of this article, we'll assume that you already have a website. While a website is critical, not any old website will do. If it has been more than a few years since your website was updated or redesigned, it's time to think about making some changes.
As you develop a website redesign plan, you'll need a sound website redesign strategy. Because timing is critical, you'll also need to know the best time to undertake your medical website redesign. Implementing a website redesign plan that works is one of those marketing strategies that will help your practice grow and thrive.
Your website is one of the best ways to inform potential new patients about who you are and what services you offer. It is 24/7 advertising. Promoting your medical practice in this manner should be a vital part of your marketing plan if you want to build awareness of your care and services among new and current patients.
Your Website is Your Gateway to Finding New Patients
Patients of all ages are spending more time online, browsing the Internet and searching for answers to their questions. In fact, up to 90 million Internet users routinely research health-related questions. Today, thanks to the COVID-19 pandemic, many patients and prospects even seek out virtual doctor-patient relationships through telehealth because they prefer receiving medical advice and treatment without physical contact. Increasingly, patients use the Internet to find new physicians.

Having a website provides you and your practice with many benefits. In addition to promoting your practice and capabilities, it can enhance your professional image and online reputation. It can increase your efficiency by facilitating online appointment scheduling and providing downloadable new patient forms. It gives you greater credibility when patients are referred to you by other doctors. And it delivers accurate, appropriate information about your practice and providers to prospects and current patients alike.
What's more, your website helps you promote your practice's mission, vision, office location, and contact information. It increases your marketability to new patients and improves satisfaction for your current patients.
Knowing When to Redesign
There's nothing static about digital marketing. The rate of evolutionary change is blistering and many healthcare practices struggle to keep up. It has reached a point where having an outdated website can create a huge negative impact on your practice's growth and profitability. Too many healthcare practices view their websites as static entities. They have a set-it-and-forget-it mentality that can be quite damaging to their website's effectiveness over time.
Once you accept the fact that your practice website is a dynamic, living document that's meant to change with the times, you will better understand the need for a website redesign. Here are several reasons why your website may be overdue for a redesign along with some valuable website redesign tips worth considering in your website redesign plan: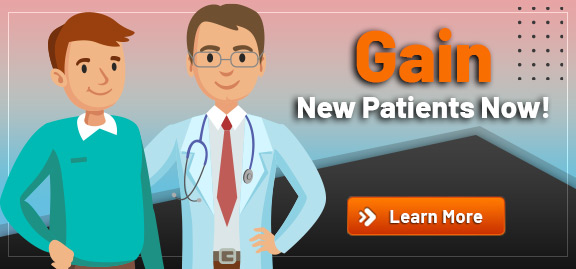 People Can't Find You Online
Today's consumers are extremely impatient. It is rare for anyone to look beyond the first page or two of Google search results. If your site is buried in the Google rankings, it will be invisible to consumers and may as well not exist. If that's you, then you are in desperate need of a website redesign for SEO purposes. A website redesign is the best way to improve your discoverability online and boost your position in the rankings.
Your Patient Base or Target Audience Has Changed
We are living at a time when it seems like everything is changing. Patients move. Community demographics shift. Practices add new services or products that require reaching out to new target audiences. Every target audience has different needs. So, you need to realign your expectations and make appropriate adjustments to your website content to meet their expectations and needs.
Your Website Needs Reorganization
Is your website content logically organized to make it easy for visitors to find what they're looking for? Is the layout clean and uncluttered with everything positioned so it makes sense to visitors? Is the content informative and relevant to your target audience's needs and expectations? Are your services and treatments clearly described in language your target audience will understand? Does it include links, interactive forms, and appointment scheduling calendars that function properly?
Your Practice Brand Message is Missing
A clear, consistent, unified brand message is important throughout your website. Your logo, tagline, colors, fonts, value proposition, mission, vision, and patient care philosophy are all factors in determining how well your website reflects your practice's brand. Missing or poor branding can turn off potential patients visiting your website. For example, if you recently updated your logo, put it on your website right away. If your Contact Us page doesn't include your physical address, you need to add it. Even worse, if you changed addresses but forgot to update your website with the new address, then you need to change it immediately.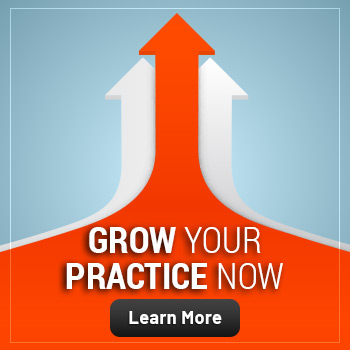 Your Website Isn't Responsive or Mobile-Friendly
Today's best websites are responsive to the various devices we use to view them. Most consumers prefer using their mobile devices and expect your website to adapt automatically for easy readability on smaller screen sizes. You should know that mobile-friendliness has become Google's most important ranking factor because Google knows that's how most people consume online content.
Your Website Isn't HIPAA-Compliant or ADA-Compatible
HIPAA compliance is a trust factor that lets visitors and patients know how seriously you value protecting their personal health information. Millions of people with disabilities appreciate being able to access site content that meets their needs and conforms to Americans with Disabilities Act (ADA) guidelines. Too many healthcare websites have still not been updated for ADA compatibility or HIPAA compliance and are missing out on a larger market segment.
Your Website Is Poorly Designed
Approximately 75 percent of internet users will judge the credibility of your medical practice based solely on your website's appearance. If the look and feel of your site is turning visitors away quickly, then it's time for a redesign. This is where an experienced, reliable website redesign company can be worth its weight in gold. They can create an eye-appealing layout and attention-grabbing graphics that will attract visitors instead of repel them.
Your Competitors' Websites Are Better Than Yours
You should periodically visit your competition's websites to see how they compare to yours. Ask yourself if they have better content and functionality that creates a better user experience.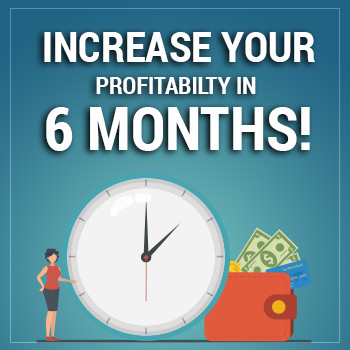 Is their website design more attractive? Do they outrank your website on search engines? Is their content more relevant and engaging to visitors? If so, then you need a new website redesign strategy for catching up.
Your Medical Website Redesign Starts Here
Your website is the digital representation of a virtual office for your medical practice. Your goal in undertaking a redesign should be to attract and engage more new patients that will contribute to your profitability and growth goals. Here are a few more helpful website redesign tips to keep in mind:
Make your redesign clear, simple, logical, and functional
Make your content relevant and engaging for visitors
Showcase information about health conditions and treatment services
Meet the needs of your target audience
Make your website responsive and mobile-friendly
Tell your story so visitors know who you are
Use SEO best practices so you can be found online
Seek professional help from a reputable website redesign company
Consider a redesign every three to five years
Conclusion
If you need more website redesign tips, a better website redesign strategy, or a full-blown website redesign plan, consider partnering with a top website redesign company such as Practice Builders. To learn more, visit practicebuilders.com or call 855-898-2710.