Why it's Important to Maintain Local SEO NAP Consistency
Posted on


In case you don't have enough acronyms to remember, along comes NAP, which simply stands for Name, Address, and Phone Number. NAP is your practice's primary contact information that appears on every website displaying it. Maintaining local SEO NAP consistency is critical if you want your practice to rank higher organically when someone conducts a local search on Google or other search engines. Keeping your NAP consistent across the web will help your practice rank higher on these local searches.
Your Name, Address, and Phone Number are three vital pieces of information that distinguish you from other practices. By including them in your local SEO content strategy, you can ensure that they are displayed correctly and consistently wherever they appear, including your website, local listings, directories, blogs, and social media profiles.
Unfortunately, many healthcare practices have failed to realize the importance of NAP for their organic rankings. They don't know that inconsistent NAP can negatively affect their local SEO  strategy and results. Research shows that NAP inconsistency is the most common issue affecting local search rankings, with 41% of businesses showing inconsistent listings.
Why NAP Must be Part of Your Healthcare SEO Strategy
By displaying your NAP accurately and consistently across the web, your practice will appear established and trusted by Google. Maintaining this trust with Google will reward you with higher rankings. If your practice's NAP is inconsistent across the web, Google will question whether your business is legitimate and reliable and drop it lower on local search rankings.
Research has shown that 80% of consumers are confused by and distrust businesses with inconsistent names or contact details online.

How to Set Up Your Practice's NAP Correctly
To protect your practice from losing prospective patients and suffering from low search engine rankings, here's a step-by-step guide and local SEO tips for consistent NAP:
Step One: Your Practice's Full Name
Your practice name is vital. Always use your full practice name and not the nickname you or other people use for your business in informal conversation. For example, if your practice's full official name is "Advanced Cardiology of Chicago," you must use that as your name across all online platforms. Avoid all variations such as "Advanced Cardiology" or "ACC." Consistently using Advanced Cardiology of Chicago across all platforms helps your potential new patients identify you accurately and share the correct information about your practice.
Step Two: Your Practice's Full Address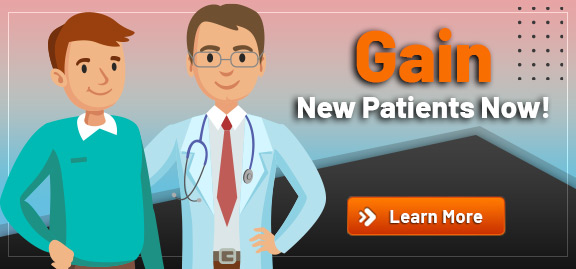 Your complete practice address provides physical evidence about your claimed location. If your target market consists primarily of local users, then having a correct, consistent address is crucial to helping you rank locally. Make sure it's exactly the same on every site across the web. Decide in advance whether you're going to write out your street address in full or use an abbreviation. For example, you can write your address as 2300 Main Street, or 2300 Main St. as long as you write it the same way everywhere it appears online.
Step Three: Your Practice's Phone Number
Most older consumers still prefer to contact you by phone and speak to a real human. If you are practicing locally, having a local phone number is a must. Avoid using different phone numbers for a single practice location. If you have multiple locations, be sure to provide a local phone number for each specific location and consistently include that number on the location page, citations, and Google My Business (GMB) listing. As with your address, there are different formats for writing your phone number. For example: (555) 123-4567, 555-123-4567, or 555.123.4567. Whichever version you choose, make sure you stick with it consistently.
NAP Consistency Offers Advantages
Once you have precise, consistent information across multiple practice listings online, NAP consistency will ultimately deliver more visitors and users to your website. Remember that the purpose of search engines like Google is to present online users with a wealth of helpful and relevant information.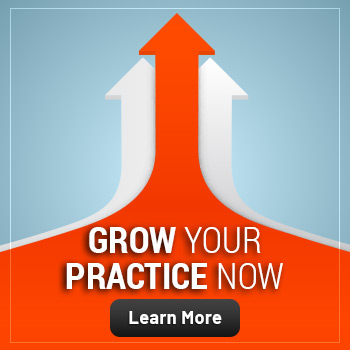 NAP consistency can bring you success in patient acquisition, revenue growth, and reputation management. Conversely, they can all be harmed by inaccurate NAP data. Prospects can become dissatisfied and submit negative reviews that will discourage others from considering your healthcare practice. Keep in mind that trust is crucial to your long-term success.
If your practice has been on the web for a while, you should conduct an audit or hire a top local SEO company to do it for you. This audit will reveal all your practice listings, also known as citations, wherever they appear on the web. It's important to periodically check and update your NAP information to make sure it's accurate and consistent.
 NAP Considerations for Different Platforms
Remember that Google's platform provides consumers with unrestricted access to the most relevant, helpful, and accurate information available on the internet. But Google search is not the only platform for your practice NAP. So, here are things you should consider for various platforms.
NAP for Google My Business (GMB)
GMB is a powerful tool that can drive your success in local searches. That's why making your NAP accurate and up to date on GMB is a necessity. Make sure you have the same NAP listed on your GMB and other web platforms. Check for duplicate GMB listings and close old listings that are inaccurate. Don't update information on your duplicate or closed listing, as this might confuse customers and harm your ranking. If you have duplicate listings caused by business acquisitions or any other reason, follow Google's instructions to remove them.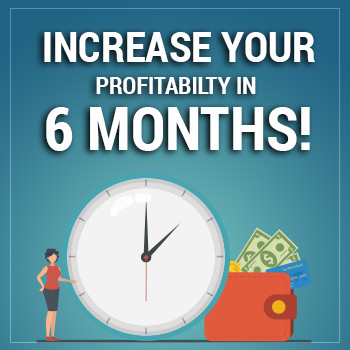 NAP for Your Website
Your website is meant to help consumers and search engines know who you are and what you do. Put your business NAP on your site's header and footer so that every visitor can see them clearly on every page of your website. The footer is one of the best places to include your NAP information for local SEO. Have a Google Maps form on your website so your visitors can click on the map and get directions to your location. Embedding a Google Map of your business sends a strong signal for local SEO. If your website is brand new, you can start off on the right foot using the advice in this article. If your site is older, you should evaluate how your contact information appears online. Use an SEO tool or listing management tool to find your website's external links. Compile all your citation data and correct any inaccuracies.
NAP for Local Directory Listings
To further improve your local SEO efforts, create citations on local directories and other industry-related directory listings. If you have a healthcare practice, you will benefit by creating a listing on Yelp, Healthgrades, Vitals, and other healthcare-specific platforms. Again, make sure you place identical listings on all sites to improve your local SEO NAP.
NAP for Social Media
Including your practice NAP on multiple social media platforms can have a significant impact on local searches and your SEO results. Double-check all your social profiles and ensure your practice NAP on social media is accurate, consistent, and up to date.
Make the Most of Local SEO Services
The accuracy and consistency of your NAP across the internet plays a major role in ranking higher on Google Search and Google Maps. Not only does Google perceive your business as legitimate, it also affects the way your current and potential new patients view your practice. When your NAP is accurate and consistent, visitors are far more likely to trust you and choose your practice.
If you need more local SEO tips, a refreshed healthcare SEO strategy, or help with local SEO services, you should consider partnering with a top local SEO company such as Practice Builders. To learn more, visit practicebuilders.com or call 855-898-2710.