Why Should Improving Patient Experience Be Top Priority for Doctors?
Posted on

Not too long ago, physicians claimed that the key to winning and retaining patients was in the quality of the services they delivered.
But now, things have changed.
Providing the best patient experience is an even more critical success factor for doctors. This is because patients no longer base their loyalty on services or prices. Instead, they stay with doctors who offer the best experience in providing treatment to them.
As a physician, if you are not focusing on improving patient experience, they will leave you. Even a recent study highlighted that patient experience would overtake product and price as the key brand differentiator.
But What Exactly Is Patient Experience?
Patient experience is your patients' perception of how your staff treats them. It encompasses the range of interactions that patients have with your staff, processes, healthcare plans and other facilities. These perceptions affect their behavior and drive their loyalty.

Patient experience is an emotional connection. Your patients have to experience it for themselves, and this depends on the way you handle your patients right from the first touchpoint through the last. As a doctor, you need to remember that patients are not just interacting with your brand; they are immersing themselves in the experience. Multiple touchpoints factor into the patient experience, and these touchpoints occur on a cross-functional basis.
The two primary touchpoints are staff and services. Are your patients blown away by your services? Are they delighted by the attention your staff gives them? These are some of the factors that play an integral role in creating and strengthening an excellent patient experience.
Why Focus on Improving Patient Experience?
Offering excellent services has always been important, so why this sudden focus on improving the patient experience?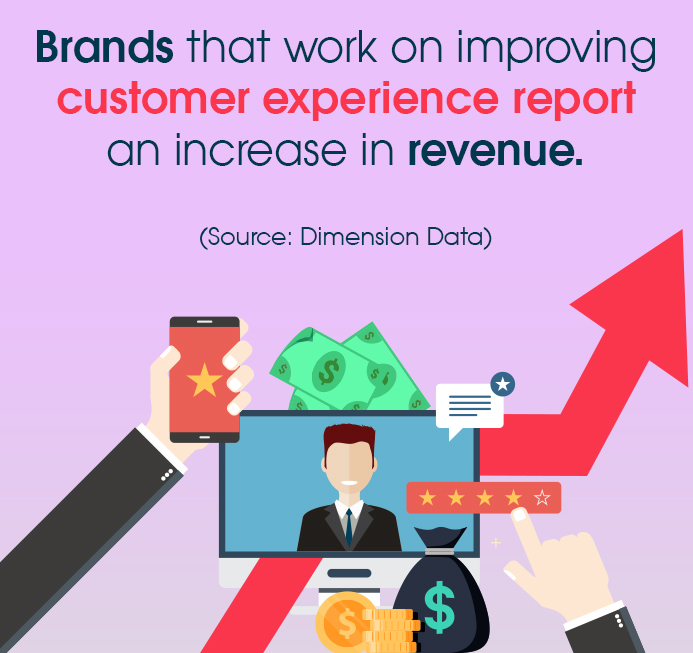 First, let's look at these stats: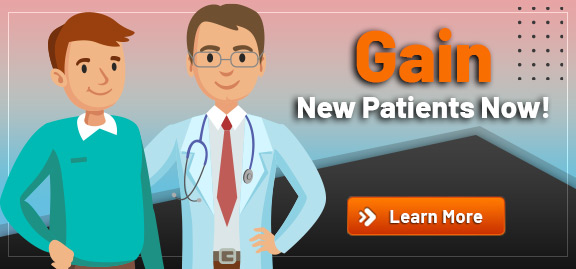 Brands that work on improving their customer experience report an increase in revenue. (Source: Dimension Data)
73 percent of customers say a good experience is vital in influencing their brand loyalties. (Source: PWC)
Customers with a stronger emotional connection with a brand have higher lifetime value, stay with a brand longer and recommend the brand at a much higher rate. (Source: Motista)
There are two key reasons why the patient experience has become a top priority for health consumers as well as providers. First, the competition is growing, and other doctors have quick and easy access to your patients. Second, patients are more empowered and educated and assess their options before going to a new doctor. Your patients do thorough online research, read reviews, compare prices and expect excellent service. This has opened up a new realm for you to win and keep patients: the patient experience.
Personalized moments at every point of patient engagement are what healthcare marketers are seeking. There's a need to close the gap between what patients expect and what doctors are actually delivering.
The good news is that that regardless of the medical specialty you're in, improving the patient experience has been proven to increase satisfaction, retention and the bottom line.
Tips for Improving Patient Experience
Is patient experience all about interaction? Well, our expertise in the healthcare marketing domain says there's more to it. Interaction is definitely essential, but touchpoints and patient engagement are crucial, too.
What do we mean by interactions, touchpoints and patient engagement?
Interaction: This can be defined as a communication process between your patient and the employee. It could be face-to-face meetings, sharing your brand's social media posts or even receiving your newsletter.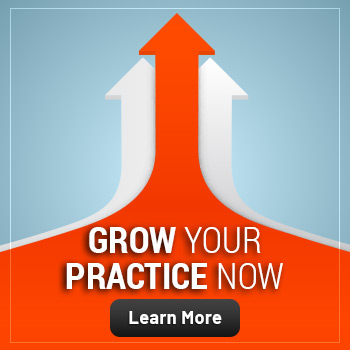 Touchpoints: These are the different contact points where patients come in contact with your brand. They could be social media posts, email marketing campaigns, your website, blogs or word-of-mouth referrals.
Engagement: This is the quality of interaction your patients are having with your staff.
In case you are wondering how you can improve patient-provider relationships while strengthening the patient experience, here are some reliable tips: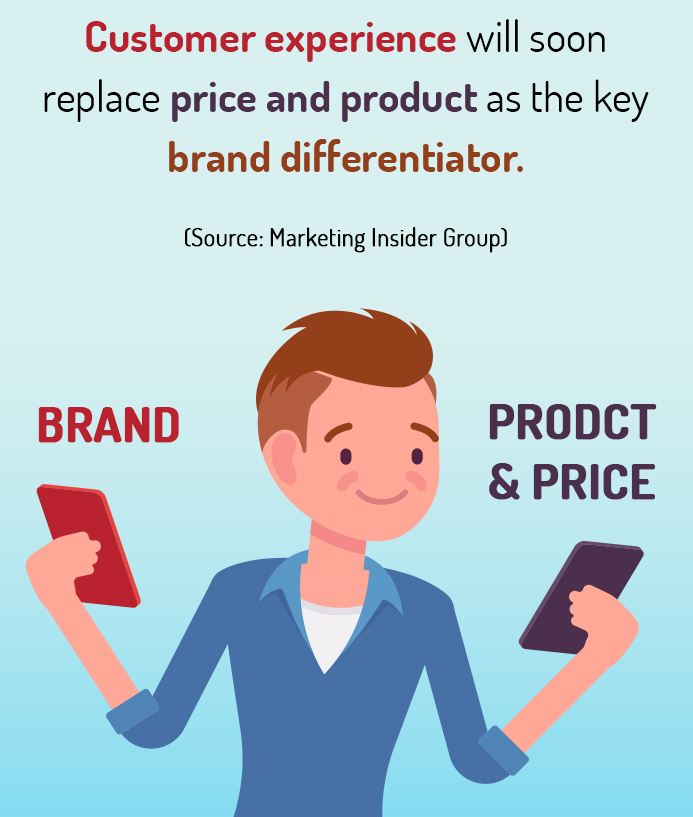 1. Understand Your Target Audience: To understand your patients' needs and wants, you will have to empathize with the problems they face. One way to do this is to create personas. Creating personas will help your patient support team recognize and understand them better. It's also an essential step in becoming a genuinely patient-centric medical practice.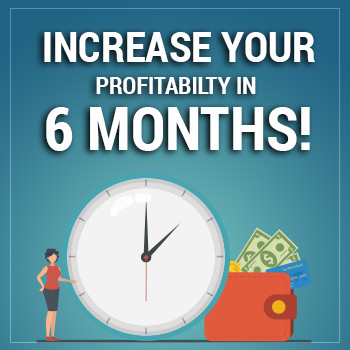 2. Build an Emotional Connection: The majority of patient experiences are based on an emotional reaction, as emotions shape the feelings that drive decisions.
Patients become loyal when they are emotionally attached, and they remember how your staff took care of them when they needed it the most. A patient who is emotionally connected to your brand is more likely to recommend your services and less likely to visit your competitors or consider switching doctors.
3. Capture Patient Feedback: How do you know if you are delivering a fantastic patient experience for your medical practice? You can do this by capturing patient feedback in real time. Train your clinic/hospital staff to have strategic conversations with patients after they are done with the consultation, and send a follow-up email to every patient 15 days after the appointment. Of course, your team can also make calls to patients to gain more in-depth feedback.
4. Measure the ROI: How will you know if your strategies and efforts to improve your patient experience are paying off? The answer is in ROI measurement. Measuring patient experience is one of the biggest challenges faced by medical practices, which is why a lot of doctors use the Net Promoter Score (NPS) to collect the desired information. To use NPS for measuring the effectiveness of your patient experience strategy, you need to ask a straightforward question: Would you recommend us to your friends or family? The responses will tell you if you are moving in the right direction.
5. Don't Be Complacent: Improving patient experience is an ongoing process. You must continually measure and optimize your existing tactics and find scope for improvement. Don't underestimate the importance of training staff about your products and ways to deal with patient queries. Foster a patient-centric mindset in your medical practice.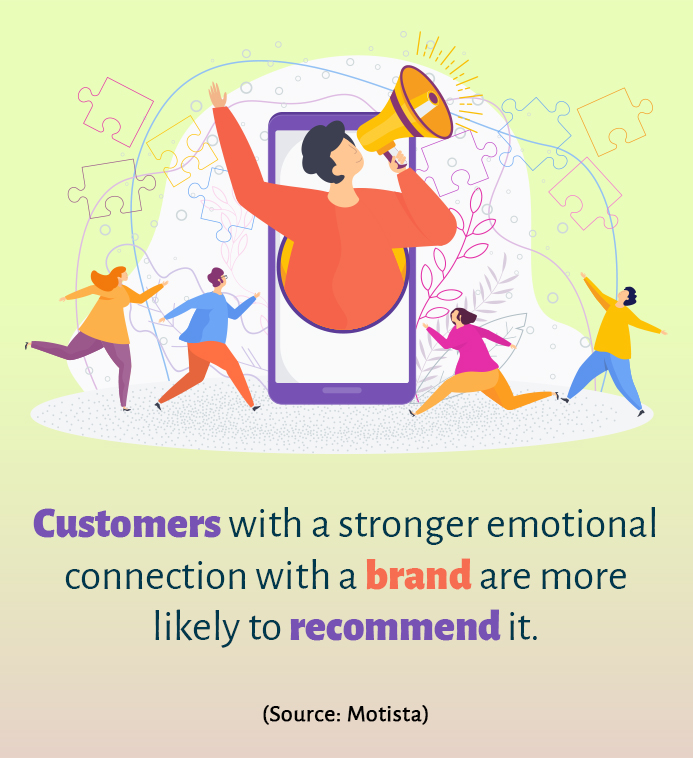 Conclusion
With the majority of patients using "experiences" as their critical criteria for choosing doctors, only healthcare brands that focus on providing a stellar patient experience will stand out from the noise.
One thing is certain: In order to deliver a memorable experience, you must know your patients better than ever before. This means creating patient personas that help you understand and measure your target audience's behavior at every touchpoint, and across multiple channels.
Ensuring that your patients' interaction with your brand is smooth and pleasant will help you drive brand loyalty. And by ignoring patient experience, you'll give your competitors the best (and the most precious) gift ever – your patients.
Remember, delivering a positive patient experience of your medical practice provides a massive opportunity to create loyal patients and improve your bottom line. With the right patient experience strategy in place, the sky's the limit.