5 Sure Shot Nursing Home Marketing Ideas To Attract More Patients
Posted on

Finding and implementing useful marketing ideas for nursing homes is not an easy feat. What was helpful (and popular) five years ago may not work at all today. New, powerful strategies are transforming the ways to grow your nursing home daily.
Exactly the way healthcare marketing tools have evolved, how your existing and potential patients research and make decisions about nursing homes is changing too.
Unlike other industries, you can't just pick up the phone and start cold calling prospects in your area to see if they'd like to consider your nursing home. Why? Because choosing a nursing home is an emotional decision, and cold calling may not find a place in your nursing home marketing plan. Instead, consider marketing your nursing home using inbound marketing strategies.
Tried and Tested Nursing Home Marketing Ideas
Most of the successful nursing homes follow a marketing strategy that marries traditional marketing tools with inbound tactics. To help you decide which tactics can have the most positive impact on your nursing home growth and popularity, here are five of the most effective digital marketing ideas for nursing homes that deserve your investment and attention:

1. Mobile-friendly Website
Gone are the days when nursing home websites were called online pamphlets.
Your website is not a digital pamphlet, nor will it sell for you. Your website is a powerful inbound lead generation tool that serves your online target audience. Other inbound tactics that we will be talking about in this blog will play their specific roles in bringing highly engaged and targeted traffic to your website. From there onwards, the onus will lie on your website to convert traffic into leads.
While creating your website, don't make the mistake of stuffing it with every minor and major detail about your nursing home. The goal of your website is not to share every little detail, but to share the right information so that visitors get converted by signing up for email newsletter, scheduling a visit, and calling or emailing you for additional information.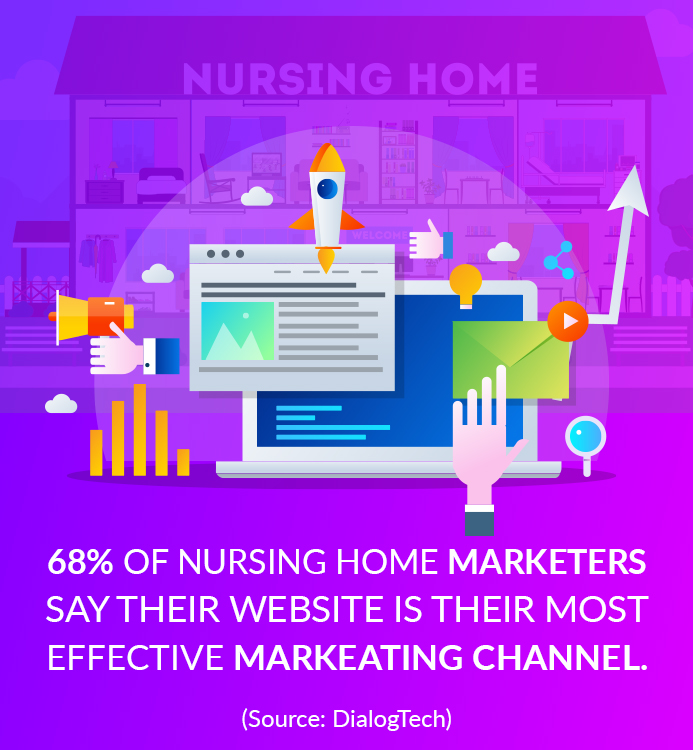 2. Active Presence on Social Networks
Social networks have the potential to be a significant source of traffic to your website. Social networks also have the potential to help you form a strong bond with your target audience before they visit your nursing home website.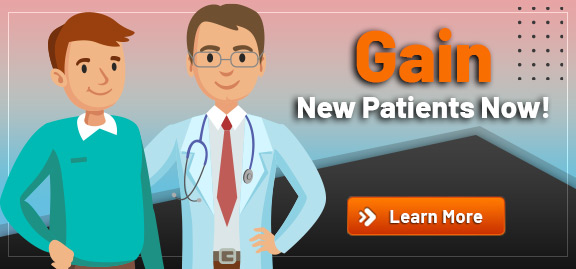 For instance, though Facebook is a social networking platform, it is considered a personal place. When a potential patient chooses to "like" your page on Facebook, they are allowing your posts to appear on their personal feeds. It is both an opportunity and a responsibility.
Creating specific content that meets the needs of your target audience is of utmost importance here. Don't get hung up on "Shares" and "likes." Instead, focus on monitoring the overall social media performance metrics, and pay attention to traffic to your blogs and landing pages.
3. Simple Landing Pages
Landing pages are an extension of your nursing home website. When you write a blog or eBook, you'll need a place to share it with the target audience. Landing pages will act as that place where your visitors will enter their email address to access your lead magnets – such as blogs or eBooks. By providing his or her email address in lieu of your lead magnets, the website visitor becomes a lead.
To create an effective landing page, make sure the objective is straightforward. Your visitor should be able to understand what you want him or her to download and why downloading that item is essential for the visitor. Make sure the contact form doesn't contain more than three fields – name, email address, and phone number. Collecting these details will help you send follow-up messages specifically to the needs of that visitor (now a lead) based on the offer or item they chose to sign up for. This nursing home Internet marketing can make a dramatic impact on your ability to convert website visitors into leads.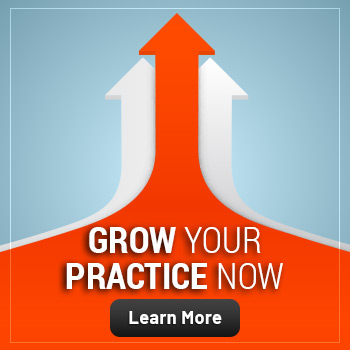 4. Informative Blogs
Blog posts, whether long or short, should always be relevant to your target audience. Think about your target audience. What problems are they facing? Does your nursing home offer services to address those challenges? Which USP of your nursing home will help them choose it over competitors? These are the questions that you can aim to answer through your blogs.
In addition to answering questions, your blogs will also help you get found online. Strategic use of relevant keywords will help your blog content rank higher on search engines. If you're focusing your content at prospects at various points of the buying cycle, you could consider sharing relevant posts that resonate with prospects at all stages of the patient journey.
Your blog posts can also provide the foundation for successful social media engagement. Sharing your blog posts is one of the best ways to promote social content. However, make sure the tone of your blog posts matches the tone of the social media platform where it's been shared.
Want to know why your blog posts are not converting visitors? Read here.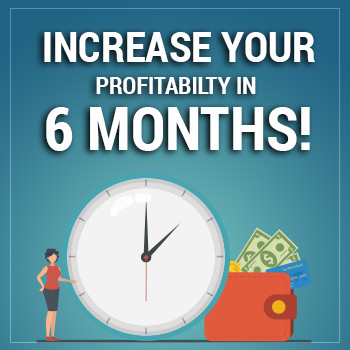 5. Email Marketing Ideas for Nursing Homes
We've talked about building a mobile-friendly website that converts, sharing informative blog posts, and creating engaging landing pages that help convert visitors into leads. Now it's time to nurture leads you've gathered through your landing pages and lead magnets.
When website visitors fill your opt-in form to gain access to your downloadable material, it means they are interested in knowing more about you. It also means you have their permission to send emails. Maybe they're not ready to make a decision yet, but they might be prepared a few weeks or months down the road. Perhaps they are looking for options and gathering information and don't want to commit to any nursing home provider yet. Regardless of where your potential patients are in their journey, you have their email address, which means you can send them information about your services. Take advantage of it without "taking advantage." Do not spam or send something every two hours. Focus on nurturing those leads.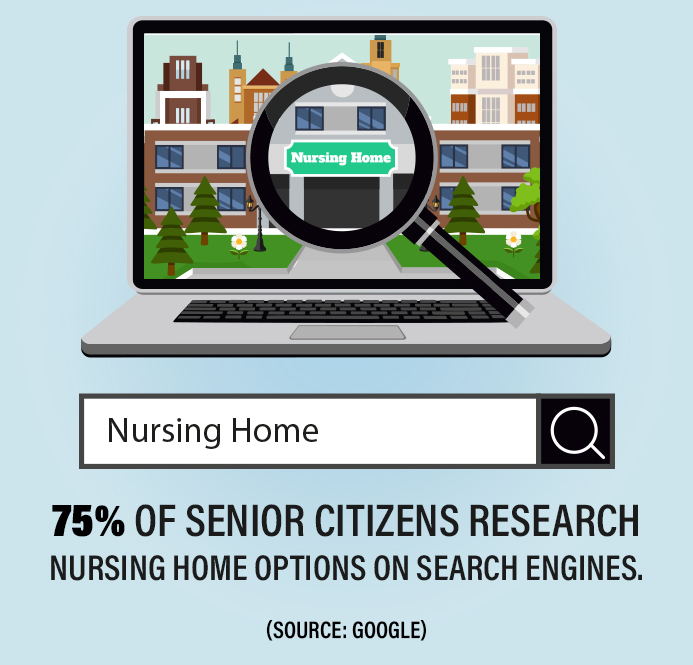 Conclusion
Take a moment to think through your nursing home's current marketing strategy. Are you covering all five areas discussed here? If you are, awesome! You're on your way to achieving your business goals. If not, then this blog post is telling you about all the aspects that you must be focusing on.
Practice Builders is a reputed healthcare marketing agency focused on helping healthcare providers and nursing homes find their ideal patients. Are you ready to grow your nursing home and attract more patients? Contact our nursing homes marketing experts today.