15 Ways to Grow Your Dental Practice
Posted on


Nowadays, most dental care is delivered by private practitioners all around the globe. In yesteryears, importance was given to the design of the dental treatment rooms instead of the design of the business office, contemporary marketing initiatives, and process automation. A dental marketing plan is a key factor and should be ergonomically designed as the business staff can deliver tasks with maximum efficiency. Impact on growing dental practice is achieved with different digital tools that improve the practice efficiency, reduce administrative costs, and improve communication with other providers.  Below is a complete checklist to promote growth and profit within a dental practice.
1. Enhance Patient Experience, Empower your Patients
Patients are quickly adapting to the growth in digital communication methods and feel more comfort knowing there are less means to take to communicate with the office. Open the doors to new vistas, newer methods of communications.
Crisp and clear communication means allowing your patient to visualize exactly what they can expect during their procedure, what to do if their insurance information has changed, what they should plan to pay out of pocket—patients have plenty of financial and medical concerns when it comes to dental work. Take time to figure out the practice's competitive advantages—or seek an expert solution company for advice.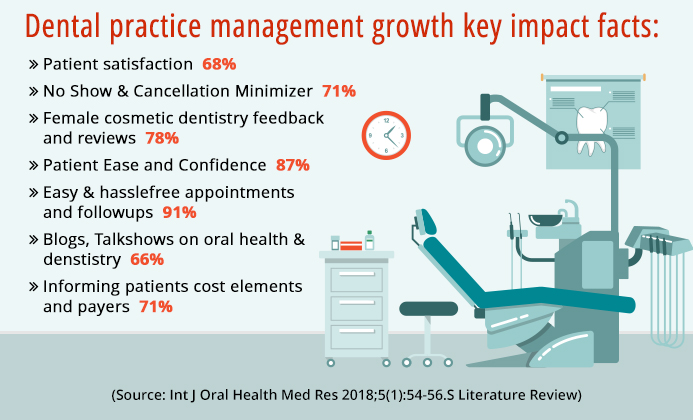 2. Augment Patient Ease
Handling geriatric patient is a very important task and, the main duty of the dental practitioner to provide comfort and ease to the patients. Over the last decade, with increased awareness and knowledge about oral health care and the treatment needs of the population, there has been a higher demand for geriatric specialists. In the current and coming scenario, the dental professionals must treat the elderly population in an efficient manner in their dental office with proper requirements and advancements within their professional skills. However, the management of elderly patients is very much different than the general patients.

3. Assess Patient Satisfaction
Patient satisfaction not only directly impacts repeat walk-ins but also the top factor for referrals walk-ins. The niche of dentistry, being isn't only inherent with its clinical aspect, but has more profound social aspects, wherein the oral health and cosmetic dentistry would matter most to every individual social persona.
Making a mark on review driven market with satisfaction surveys and testimonials is a necessity for which your strategy shall include collecting and allowing web visitor to read reviews and satisfaction polls about you.
Understand that the first interaction with your office is either the opinion maker or breaker, whether it's a receptionist or medical assistant. This is the face of your practice. You want – you need – that individual to be helpful and respectful. The message they need to send out based on their attitude and behaviour is "This is a great place that offers great service."
Happier and smarter staff translate are the best source to channelize happier reviews from your patients. Train your staff to provide the best possible service by: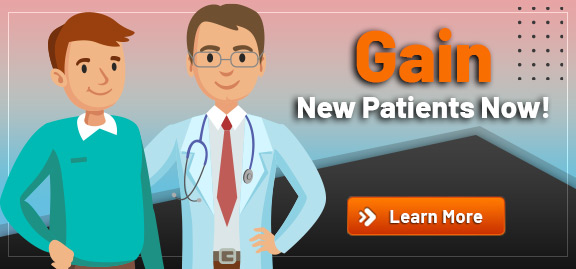 Answering the phone promptly with a smile in their voice
Never leaving a caller on hold for more than two minutes (it always feels longer when you're the one waiting)
Answering questions with "Let me find out," not with "I don't know"
Returning phone calls promptly
Politely and professionally asking feedback questionnaire. Asking patients for reviewing tour dental practice and guiding them to the review sites is a key skill that your staff should nurture
Publish your patient satisfaction polls, reviews on your blog, social pages, handles. Take one step ahead with a tieup with other portals to allow posting your patients review.
4. Market Basic Dental Principles
"Visit your dentist twice a year" the most commonly used phrase in dentistry. For patients, it provides the potential for saving more teeth and promoting the best dental health, but due to the financial constraints, people do not visit their dentist.
5. Market Basic Dental Principles for Recall Value
Marketing elementary principles and practices in dentistry to build your brand with a higher recall value is a key success factor to reach growth. Common phrase in dentistry like "Visit your dentist twice " is a campaign that gives the opportunity for the pursuit of excellence in dental care, as well as keeping and attracting patients who appreciate the finest possibly dentistry with brilliant ideas campaigns.  The purpose of a recall visit is not to clean the teeth and take a check-up x-ray, although during the course of many recall visits it is customary to do both.
6. Special Care Clinic
Market great plans for special care needs patients. These patients are more at risk of attaining oral health diseases throughout life. Oral health diseases can have serious implications and devastating effects on the quality of life and the health of the individual.  It can further lead to systemic diseases as well. Individuals with cardiac conditions or conditions associated with endocarditis or with compromised health conditions are given special care in your clinic.
7. Get a Swift Appointment System
The appointment management system can take the form of a traditional appointment book or the software installed in the office computer can be used. The administrative assistant should keep the schedule if any changes take place during the day.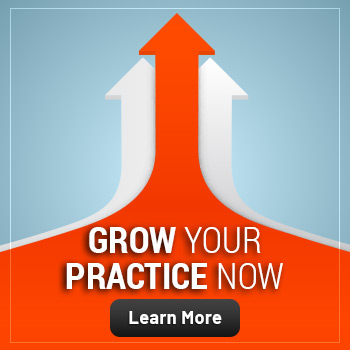 8. Registration
Registration being the first interface of a patient with your health facility, it shall essentially include the validation of demographic and insurance information while capturing patient data.  With a durable foundation of medical records, data collected is utilized by multiple members across the healthcare team, to include Patient Accounts, Patient Information, Clinicians and Health Information Management.
9. No-Show Minimizer
Utilizing a reminder system integrated with your appointment scheduler is a key metric of successful customer help and schedule management. With alerts, notifications and emailers, you can remind and notify patients and even get confirmations. Such system driven alerts and notifications are key factors to help patients understand that while waiting at the appointed time Clinics are transitioning by integrating appointment schedulers with cloud EHR they will send automated appointment reminders for a patient's overdue or upcoming follow-up appointments. This ensures that the patient's health is on top of your mind.
10. Be a Salesman, Nurture your Leads
Go the specialist CRM way, implement a CRM suite that helps you with lead nurturing. Train your staff to get adapted to using CRM's lead nurturing feature. It's a powerful way to push your leads to conversion! Just set it up once and watch your leads trickle down the sales funnel with minimal manual effort.
Here are some examples of what you can achieve through automation –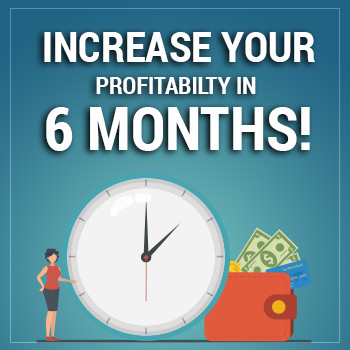 Send automated campaigns to leads and follow up based on their behaviour.
Nurture leads with the right messages depending on their engagement.
Automatically distribute leads to users/groups based on location, interests, products, etc.
Automatically check-in/check-out your users, create tasks and alerts based on their availability and send them automated messages on special occasions.
Use webhooks to pull/push data and automate processes you perform in third-party applications.
And lots more…
11. Survey Dental Patient for Satisfaction
In high standard of professional conduct assess the satisfaction of patients visiting the dental college clinics. The level of anxiety and stress among dental specialists has increased due to patients' complaint. Descriptive statistics were followed by inferential statistics, which is the key to assess the quality of services provided by a dental specialist.  Build a survey in a custom web form or a survey app to get feedback on your dental procedures which is to be collected at the end of a dental care session.
12. Friendly Staff, Professional Communication Raise Satisfaction
In high standard of professional conduct assess the satisfaction of patients visiting the dental college clinics. A cross-sectional study was conducted between May 1 and July 31, 2017, with a questionnaire, covering 4 items: patient-dentist relationship; efficiency of the general clinic; patient's perception of dental care quality; college healthcare opinion was distributed to 400 patients visiting the dental clinic. Data were treated statistically using overall percentage distributions and Fisher exact test. The mean percentage of agreement for the 4 items was 85.86 ± 24.51% denoting a high level of satisfaction. Fisher exact test showed (p < 0.01) statistically important difference between first-time and multiple time visitor's answers. Majority of the patients were satisfied with the clinical settings and the benefits of the fast delivered treatment. The quality of the services was appreciated by the majority of visitors. The attitude of the providers of healthcare was perceived as very friendly and gentle
13. Special Satisfaction Survey for Females  
A study conducted shows a high percentage of females, 69.6% as compared to the male is a main focus for dental practices to separately manage communications and custom messages with follow-ups to female patients having cosmetic dental treatments such as veneers, bleaching, and orthodontic services. These services are popular among women.
14. Reconsider Your SEO Strategy
While many practices are stuck in the old SEO practices of cheap links, spam comments, and irrelevant or poorly written content, we suggest some more thoughtful inbound marketing ideas for dental care,  Informative blogs and guest blogging are efficient ways to drive traffic to your site and engage visitors. Focused, long-tail keywords are another strategic component to a successful SEO campaign.
15. Make the Most of Your Blog
Of all of the tools that you should consider, your blog may be the one you have underestimated the most. You may not even have a blog on your website, but believe it or not, your potential patients appreciate well-written, informative content that demonstrates your commitment to staying informed and sharing your passion with others. Additionally, focus on keywords and helpful links within your blogs, and share them on your social media sites (Facebook, Twitter, etc.) in order to drive traffic to your site.