5 Reasons For Reading Your Online Patient Reviews
Posted on


Now that more patients face rising out-of-pocket healthcare costs due to higher premiums and higher deductibles, more are searching the Internet for medical care, comparing reviews, practitioners and practices before they make buying decisions. Like it or not, today's healthcare is as much an online consumer buying decision as any other commodity. On the plus side, patient reviews can give you valuable information about your practice and, more importantly…
… what your patients think of your practice.
If you are unfamiliar with the two dozen or so review sites where your patients are likely to be posting, then you may be unaware of potentially damaging reviews and how they may be affecting your practice. Most physicians are familiar with the main review sites such as Healthgrades.com, Google+ and Yelp. Your patients who post bad reviews anywhere could be damaging your referrals, your number of new patient visits and your revenues – and you may not have a clue until it turns into a crisis.
By their very nature, online patient reviews tend to be more emotional and focus primarily on patients' experiences. The most common patient complaints include long waits to see the doctor as well as the doctor's time, attention, compassion, willingness to answer questions and treatment results. According to a recent Washington Post survey, most negative reviews are about scheduling problems and the amount of time patients sit in "waiting rooms."
Hospitals, urgent care centers are affected, too
Online reviews are a growing issue for medical practices of all sizes, plus hospitals and even urgent-care centers. All are scrambling to establish and gain control of their online presence, just as physicians and other providers have been doing for several years now.

In addition, provisions in the Affordable Care Act place a premium on increasing patient satisfaction ratings by tying them to reimbursements. The consensus among industry professionals is that the healthcare business sector has ignored patient satisfaction for several decades and must now deal with the fallout from a growing number of dissatisfied patients; patients who often feel overcharged and underserved.
Given these big-picture issues regarding patient satisfaction and online reviews, you owe it yourself to have complete awareness of all your patient reviews. Here are five ways that reading all your online reviews can benefit your practice:
1. Reading your online patient reviews is the same as gathering intelligence about your practice. You get to see exactly what your patients think about your care and services, office and support staff, patient comforts and conveniences – the things that matter to them when they think of good healthcare. You gain valuable insights into your patients and gauge their satisfaction.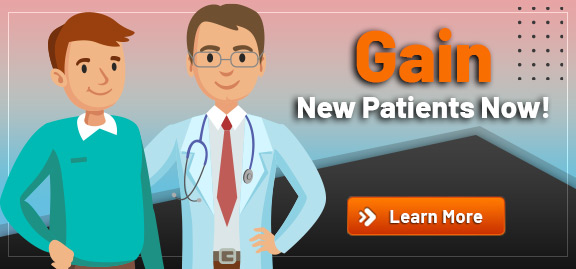 2. Reading online patient reviews gives you another opportunity to interact with your patients. You can thank patients for positive reviews directly on the site where they post. You can also tell them that you're looking forward to their next visits. Patients feel good about positive personal feedback from their physicians.
3. When you find bad online reviews about your practice, the best recourse is to post an immediate response that expresses your concern for the patients' experiences and attempts to rectify the problems. Nobody wants bad reviews, but publicly trying to correct a patient's issue shows other patients that you really care about patient satisfaction.
4. The latest statistics reveal that over 70% of Americans read online reviews before making healthcare choices. According to the latest surveys, 72% of consumers claim that they are more likely to trust a medical or dental care provider who receives positive reviews. You gain direct access to your patient base.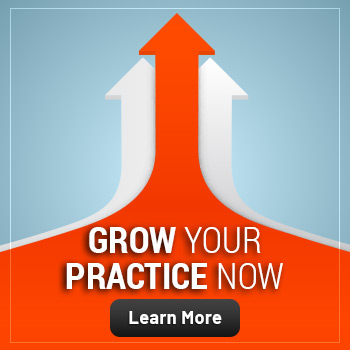 5. Reading your online reviews, positive or negative, can give you a road map for making positive changes in your practice to keep your patients happy. Happy patients will refer others and post more positive reviews.
Online patient reviews directly affect your practice
If your online review ratings are poor, then you are definitely losing patients and damaging your ability to attract new ones. If, on the other hand, you have high ratings, you are in a great position to gain new patients and build your ideal medical or dental practice through online media.
Today, hospitals, urgent-care centers and practices of all sizes are using high-tech reputation management tools and hiring healthcare marketing consultants to monitor, assess and manage their online patient reviews. If, like so many other healthcare practitioners, you find the online reputation management process too daunting or time-consuming, you'll find a solution at Practice Builders.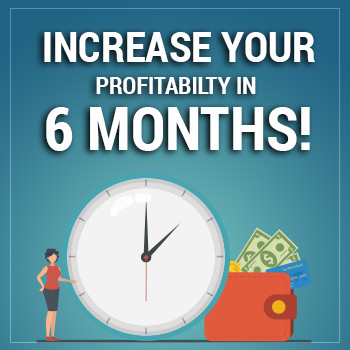 Learn more about Practice Builders and the benefits of using myPracticeReputation by emailing us at info@PracticeBuilders.com, calling 800.679.1200 or visiting www.myPracticeReputation.com. You can request your complimentary Online Reputation Assessment by sending your request to info@PracticeBuilders.com. Your assessment will include all of your online patient reviews, positive or negative (some you may not even be aware of), plus your Online Reputation Score (A-F scoring). You might be surprised to see the results.
If you wish to comment on this electronic newsletter's content or subject matter, please email the editor at: hedgar@practicebuilders.com.