Promote Your Ob/Gyn Practice With These Content Marketing Ideas
Posted on

According to the Content Marketing Institute, content marketing can help you achieve conversion rates six times higher than other marketing methods. In addition, content marketing can generate more than three times the leads as outbound marketing and costs 60 percent less. So in 2018, a successful content marketing strategy may be the closest thing you will get to a magic wand.
With content taking center stage, content marketing has become the focal point of all healthcare marketing activities. Good-quality content will drive leads, boost search engine optimization (SEO) and allow you to promote your services and brand in a way that is valuable to potential and existing patients. The purpose of a successful content marketing strategy is to build an active and engaged audience.
Creating and sharing compelling content is one of the most effective ways to market your healthcare practice and increase patient volume. However, as a healthcare marketer, one of the most significant challenges you will face is generating a constant stream of relevant content that will engage people. You want your target audience to look forward to reading your blogs or watching your videos. You want them to be excited about your content and eBooks to the point that they cannot help but tell their family and friends about them.
However, it is not enough to just engage your target audience. You need to motivate them to take the action you want them to take. This requires creating content that is persuasive while being unique and even entertaining. It all begins with coming up with great content ideas. Not just one or two, but an endless stream of them. A lot of healthcare marketers are creating and sharing interesting content, but the question is: Is it appealing to the target audience?' If not, then you need to revisit your content marketing strategy.
Here are six of the most potent healthcare content marketing ideas to drive more leads to your website.
1. Blogging
Blogging is one of the most effective ways to draw more traffic to your practice website. Inexpensive and highly credible, blogging is the cornerstone of healthcare content marketing. Look at these statistics:

Nearly 53 percent of marketers say blogging is their top content marketing priority. (Source: HubSpot)
In 2017, 66 percent of marketers reported using blogs in their social media content. (Source: Social Media Examiner)
Websites with a blog tend to have 434 percent more indexed pages. (Source: Techclient)
According to HubSpot, blogging is the number-one way to bring traffic to your website. In addition, businesses that blog regularly get 97 percent more backlinks to their website.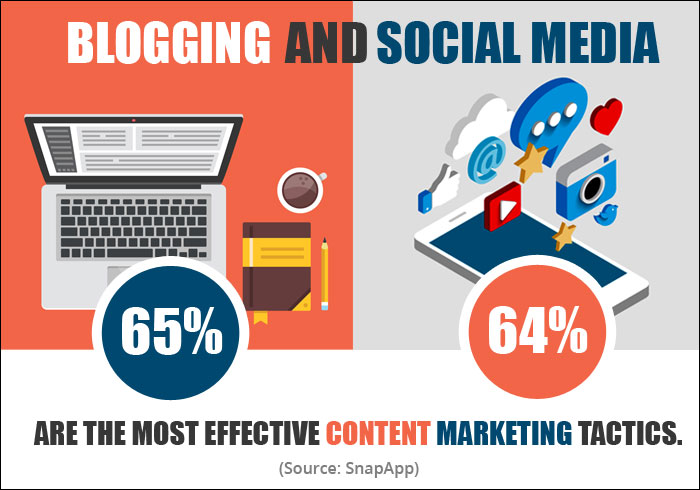 The beauty of blogging is how it easily integrates into search engine marketing. If your blog is optimized for specific keywords, it can be on the first two pages of search engine results and attract increased website traffic. In addition, if your blog publishes unique information that addresses your audience's problems, it will be viewed as an authority in your industry. All of this will result in attracting more targeted visitors to your website. More visitors means a higher likelihood of them scheduling an appointment or buying a service from your site.
2. Social Networks
A mind-blowing number of users spend time on social networks every day. With a plethora of potential patients on social networks, medical practices are beginning to realize the benefits of marketing through networks like Facebook, Twitter and Instagram. Consider the following numbers:
Almost 65 percent of all American adults use social networks. (Source: Pew Research Center)
In the last quarter of 2017, 1.37 billion active users visited Facebook on a daily basis. (Source: Statista)
Nearly 59 percent of Americans with social media accounts think that customer service through social media has made it easier to get questions answered and issues resolved. (Source: HootSuite)
Social networks allow medical professionals to connect directly with their target audience right where they spend time on the Internet. However, it is important to select social networks suitable for your target audience, share engaging content and make sure that your target audience feels connected with you on these platforms.
Social networks provide free advertising of your ob/gyn website because once you create an account for your practice, you will be able to post directly on your social media page. However, it is critical to publish high-quality and emotionally connecting articles on social networks in order to generate interest in your practice.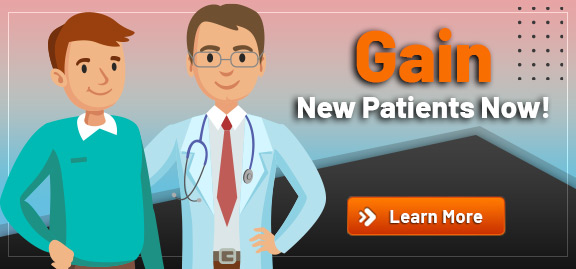 3. Email Marketing
Content marketing is not just blog posts and social networks, though they are the cornerstones. It is essential to leverage your email marketing tool, as well. Email has been identified as one of the most popular and effective ways practices can drive traffic to their websites and get a great ROI. This is because email marketing directly reaches your target audience and gives them complete control in the relationship. If your prospects do not want to receive your emails, they can simply click the "unsubscribe" link in your email newsletter.
The key to using this powerful content marketing tactic is to establish a reliable and sizeable email list. This list includes all of your leads' email addresses. But how do you build an accurate email list? Here are some ideas:
You can run social media contests where entrants have to provide their email addresses to participate.
You can consider offering social media promos where participants have to provide their email addresses in exchange for discount coupons or other freebies.
You can show your first-time website visitors compelling pop-up boxes that prompt them to sign up for your blog or newsletter with their email addresses.
Now that you have the email addresses of your prospects, you have to send them engaging email newsletters that prove their signups were not in vain. You can get them to open your emails and click through to your site by:
Writing relevant subject lines.
Personalizing the email body by inserting the recipient's first name.
Segmenting your emails to target specific demographics within your target audience.
Make sure to use a great email template design so that your emails reflect your brand in the best possible light.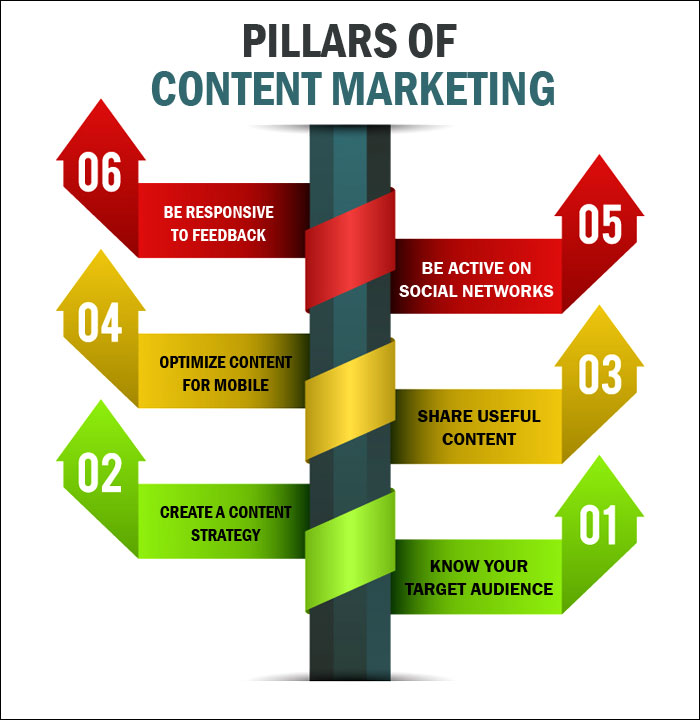 4. Paid Search
Paid search is one of the two main components of search engine marketing (SEM), with the other being SEO. Both of these content marketing ideas strive to use search engines and keywords to drive traffic to your website.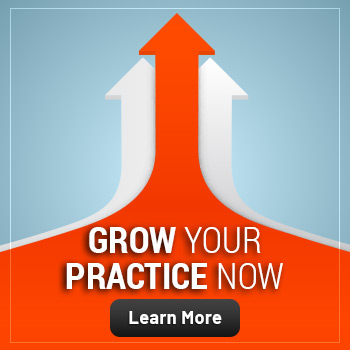 PPC traffic converts 50 percent higher than organic traffic.
Almost 2.36 percent of paid searches have local intent.
Paid ads can boost brand awareness by as much as 80 percent.
(Source: PPC Trends and Statistics, 2017-2018)
It is easy to identify paid search in the form of Google Adwords ads that appear on top of the organic search results for keywords. These ads draw leads' eyes by writing ad copy that's relevant to their search. The lead will then click on the ad and reach your website, usually on a landing page that advertises the same product or service mentioned in the paid-search ad.
When you use paid search to bring more website traffic to your site, be sure to optimize the landing page you intend to bring your leads to. Your landing page must align with the messaging, design and ad copy of your paid-search ad in order to communicate a consistent product or service offering. This approach will drastically improve the chances of conversions on your website.
5. Infographics
Infographics are the ideal content marketing tactic since they take complicated concepts and distill them down to very understandable information. Infographics are ideal for mobile users who frequently skim through content and do not prefer spending much time reading every detail.
Most infographics are a collection of data in an exciting form, and they do an excellent job of storytelling. They are perfect for linking multiple content into a single frame. When done right, infographics are more attractive than other forms of content. A creatively designed infographic can produce an effect that makes the human brain light up like a Christmas tree. Do you want to know why? It is because the human brain is wired to relate to stories. They help us connect with the world around us and evoke all kinds of emotions. It is humanly impossible to read hundreds of blogs and retain even a small percentage of it. So if you create a relevant infographic that tells a story about your practice, you are likely to see massive audience engagement.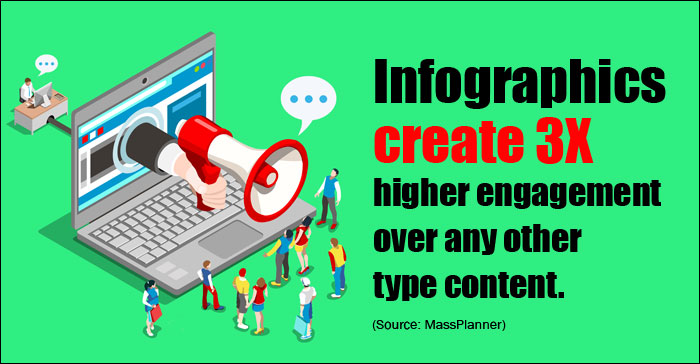 Infographics can bring loads of traffic to your website, but only if you design them well. You also need to make them relevant, tell a compelling story and promote them accordingly.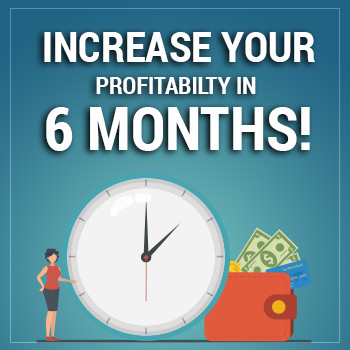 Infographics that are designed and promoted appropriately can take your ob/gyn marketing strategy a step further. If your infographic talks about a hot topic or explains a disease or treatment option, other relevant websites will find value in linking to your informative content. Link building will strengthen your website's SEO. The more related and popular websites link to your content, the more importance search engines will assign to your website. The more links you build, the higher you will be placed on search engine results pages (SERPs), and the better you will perform in organic search results. Website traffic and backlinks are excellent for SEO, and infographics are proven to be amazing drivers of both.
6. Videos
The video is a new frontier for content marketing. With the addition of live video and disappearing daily stories, healthcare marketers are having to think outside the box when it comes to finding new ways to reach their target audience.
Healthcare marketing experts have been pointing to video as the next big thing in content marketing since 2016. Buffer reported the following stats:
More than 500 million hours of video content is watched on YouTube each day.
More than 8 billion videos or 100 million hours of video content is watched on Facebook every day.
Almost 43 percent of people want to see more video content from marketers.
Video content is expected to take the Internet by storm. Online videos are proving increasingly valuable in driving patient engagement and increasing conversion rates. According to Hyperfine Media, video content on your landing page can increase conversion rates by as much as 80 percent.
Videos are more digestible than written content and create a more personal connection to the content. With videos, you can convey emotions that are not possible with text content. Human emotions will likely lead to action, and action will lead to conversions. This is why landing pages with video content convert 80 percent better than those without video content.
Brand building and video marketing go hand in hand. If you are looking to improve your brand image and want to be recognized as a thought leader in your niche, you need to create compelling video content that resonates with your target audience. Your content should tell your story and maximize your online outreach.
Wrapping Up
The end game, of course, is to stimulate interest in your brand and potential leads. However, your content should focus on being as valuable and useful as possible. Your content should not be a thinly veiled advertisement or an advertorial for your ob/gyn practice. Your content marketing effort should be a means of creating an experience with your brand and guiding your patients through their wellness journey.
If you are interested in discussing the content marketing strategy for your ob/gyn practice with Practice Builders, please contact us today, and we can schedule a time to chat.