5 Ways to Nurture and Increase Patient Referrals
Posted on

When it comes to healthcare, patients want to know they are getting the best and prefer going to physicians someone they trust has recommended to them. Here are some ways to increase your number of patient referrals.
1. Gather information. Ask patients to say who referred them so you can follow up with the referring physician, especially if this is the first you've heard of them recommending you. Say thank you and share any treatment plan information.

2. Supply referring practices with your information. If you know a practice refers patients to you, make it even easier for those patients to follow through on the recommendation. Leave your business cards or flyers with the referring office's front desk and ask them to give it out when it's relevant. Thank them for taking this extra step for you and ask if your practice might be able to do the same for them.
3. Be available. Make sure it is easy for referred patients to make an appointment with you. What the referring physicians hear from their patients about their experience will affect their view of how recommendable you are. Consider leaving slots open for referred patients.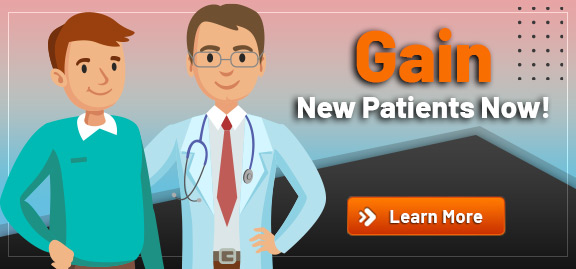 4. Have a clean, clear website. Make sure your information is available for referred patients to find you. Whether they were referred by another physician or by a fellow patient, make sure the prospective patients who follow up will be able to see how to get in touch and where to find you. Clearly display your address, phone number and how they can make an appointment.
5. Get on scheduling apps like ZocDoc and referralMD. These digital apps/platforms allow patients to search for doctors and make an appointment. Centralizing the follow-up process like this so patients can both look you up and schedule an appointment at the same time will increase the rate of referred patients who actually step through your doors.
For a free healthcare marketing consultation to make sure your practice is doing the right things to attract more patients, email us at info@practicebuilders.com to schedule yours today.