7 Essential Pages Every Healthcare Website Must Have
Posted on

Your website is one of your healthcare practice's best reputation management tools. It is your identity to the world and is often the first time your potential patients will see your name.
You want to be sure your website gives the right impression of your medical practice. If done right, a website can help build your brand, as long as the content is professional and the design is appealing.
Wondering what content to share on your website? Here is a list of the seven most essential pages that most medical practices find useful.
1. Home
The Home page of your website is like the front door. And while not every visitor may use that entrance, it is likely to be one of the most frequently viewed pages. Therefore, it must convey the right message.
Your visitors will not take long to scan your website to determine if it is the solution they are seeking. According to studies, you may only have about 8 seconds to make an impression before the visitors hit the back button.
Use engaging content that highlights your benefits and striking visuals to capture the visitor's attention. A short description of your products and services will also work well.

The goal is to establish your credibility as a legitimate medical practice worthy of consideration.
2. About Us
This page is your opportunity to answer critical questions such as:
Who owns this medical practice?
What's the history of your medical practice?
Who can benefit from your services?
What makes your medical practice or services unique?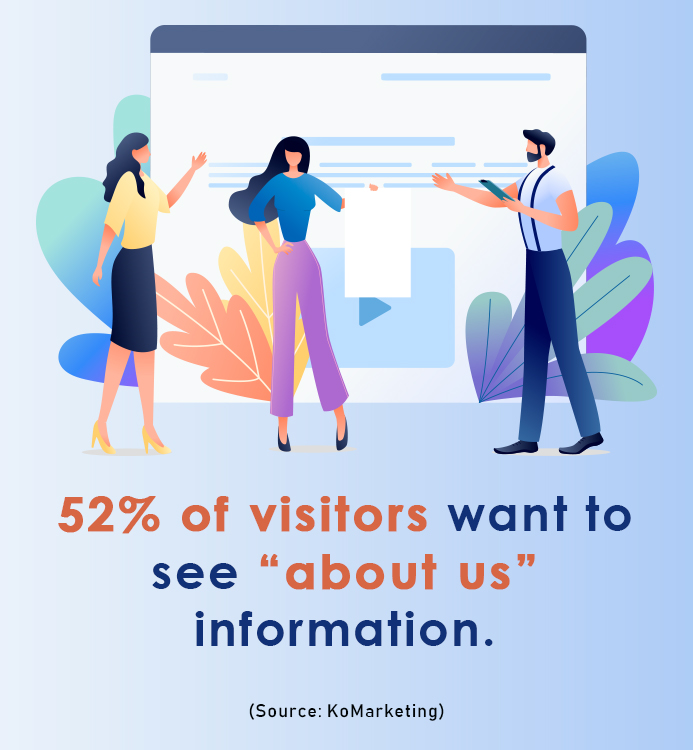 Avoid using generic statements such as "We are committed to patient care," and "We provide excellent patient care." This type of content could repel any potential patient. Instead, find innovative ways to demonstrate what is unusual and unique about your practice.
3. Services
This section defines the reason your medical practice exists. What services do you offer?
Visitors come to your healthcare website looking for a solution to their problem, and they want to know if your services can address their requirements.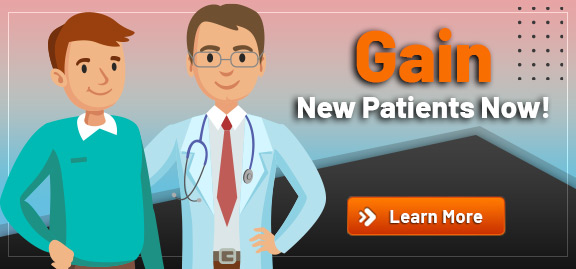 If you have more than one service, do not cram everything onto one page. Instead, give each service its own dedicated page, allowing for focused content to promote your offerings.
Do not be concerned about telling the visitors too much. Potential patients want information; they are hoping to find answers to their questions. It is your responsibility to provide all the facts so they can make an informed decision on whether or not you are the right choice for them. The more you tell, the more patients you will attract.
4. Frequently Asked Questions
If your medical practice website receives a lot of similar questions from different patients, you probably need a page that answers repeat questions. Your patients will thank you, and so will your patient service staff.
An FAQ page is a great place to impart information about your practice. Before creating an FAQ page, you need to determine what you want visitors to know about your practice and then write questions/answers around those key areas.
You can use the FAQ page to highlight unique aspects of your services. For instance, if high prices are the most common reason potential patients go with a competitor, then use your FAQs to educate your target audience as to why your services cost more.
If you have a lot of questions, break the FAQ page into sections such as related to services, related to your medical practice and related to billing and insurance. Do not be concerned about having too many questions/answers. As long as they are well-crafted and organized, your patients, as well as the search engines, will love it.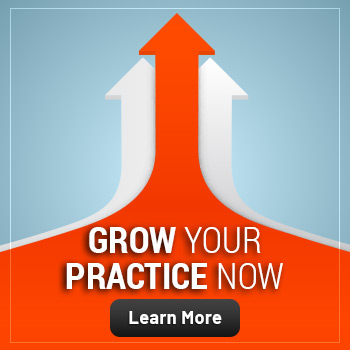 5. Patient Testimonials
While most of the content on your website describes your medical practice in your own words, a Testimonials page will allow visitors to know what others think of your brand.
Patients' opinions coming from third parties will carry added weight. Patient reviews and testimonials are incredibly persuasive.
You can get testimonials from emails that patients have sent you or from phone conversations you have had with them. (Just be sure to have the patient sign off on your content before sharing it on your website.) The best patient testimonials are specific and not generic. They must explain exactly what the patient liked about your service or staff, and why.
Be sure to consider HIPAA regulations before including names, titles, locations and pictures of patients on your website. And finally, if your patient is willing to record a video about his or her experience with your medical practice, you will have hit the jackpot in terms of credibility.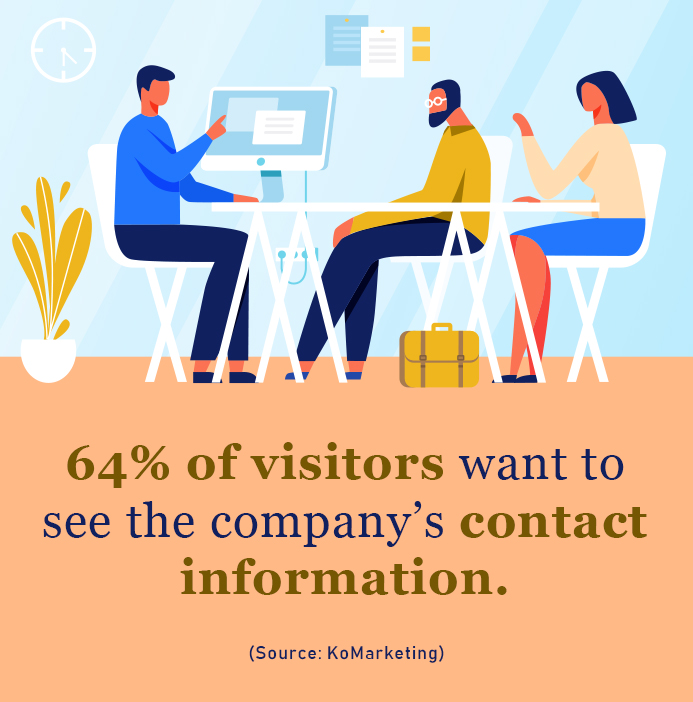 6. Blog
When visitors come to your healthcare website, they may not be ready to visit you. They might just be researching, or they landed on your website through search engines. If visitors leave your website without contacting you, they may never return and you have lost a potential patient.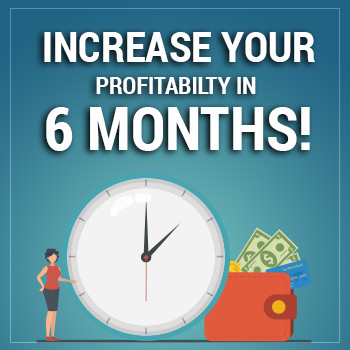 A blog is a fantastic way to stay in touch with your patients. It can be an opportunity to start a relationship with potential patients. It can also keep existing patients up-to-date on news related to your medical practice, services and staff.
In order to increase the number of subscribers to your blog, offer an incentive such as a free consultation. Visitors will need to provide their email address to schedule the free consultation, which you can then add to your mailing list.
Original and relevant content can contribute to the growth of your medical practice by positioning you as an authority, an expert in your field.
The best part is that search engines will index blog pages as they will all your other website copy. Each post can act as a magnet to attract visitors to your website. More traffic translates to more potential patients, and you cannot beat that – especially when that traffic is free.
7. Contact Us
Even if you have contact information in the footer of your website, you still need a Contact Us page. Visitors are going to look for it. This page will also make it easy for them to reach out to you, and that will be your best opportunity to convert a potential patient into a paying patient.
Some patients like to call, while others like send an email, so provide both options of contact. Give potential patients a choice, even if you have a preference for how they should contact you.
In addition to email and phone number, include your practice's location and physical address. A physical address will go a long way toward proving you are a real medical practice with an actual location. Also, many people prefer to choose medical practices that are local or nearby.
Your Contact Us page is also an excellent place to provide links to your social networks. You can include a contact form on this page, but keep it short.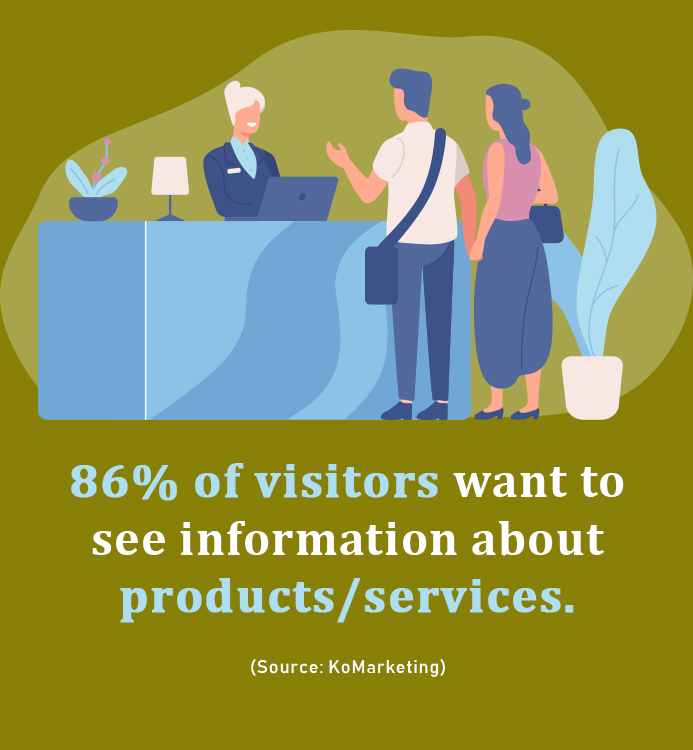 Conclusion
Does your healthcare website have these essential pages for potential patients to learn about your brand and your services? Regardless of your specialty or the nature of your website, you can create engaged patients. You are in the business of not only treating physical illness but also disseminating information. Keep things simple and deliver a powerful message professionally. All it takes are these seven pages.