Can Pinterest Help Your Practice?
Posted on


Did you know that Americans spend three times as much time on social media as they do on email? It's clear now that social media is more than just a trend. Facebook and Twitter are still the two most popular accounts, and many medical and dental practices already use them to connect with their patients and expand their practice. But there's a new social media network that's growing in popularity that doctors and dentists can use as part of their healthcare marketing plan– Pinterest.
Pinterest is the third-most popular social networking site behind Twitter and Facebook. It allows you to bookmark anything from another website – whether it's a home page, a blog post or an image – as a "pin" so you can share it with friends and other Pinterest users and go back to it for inspiration or information later. Pins can be saved onto different boards so that users stay organized.
Many users on Pinterest have health and wellness boards as part of their account. These health boards with different pins are used to keep information on hand on how to maintain a healthy lifestyle or to store basic information on conditions and diseases (and how to avoid them). Since many Pinterest users are looking for health and dental information to share and store, practices should consider starting a Pinterest account as part of their healthcare marketing strategy.

Here's how Pinterest can help your healthcare social media needs:
Wider Audience
Since 47.1 million Americans are using Pinterest, starting an account will help gain new followers and potential patients. Plus, Pinterest is a source separate from Twitter and Facebook, so there also would be less user overlap. This will help you reach new referrals and more potential patients and help generate more unique hits to your practice's website so you can raise your ranking on search engines.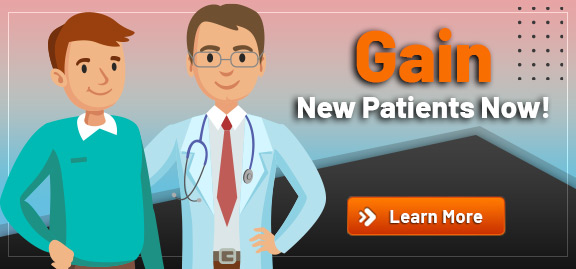 More Multimedia
In order to get your practice Pinterest-ready, it's important to have high-quality images and videos that you and other users can pin. Pinterest users pin based on a single image; having a high-quality image or video will help garner interest and ensure that a pin from your practice website is shared.
Since Pinterest is image-based, infographics will greatly help your dental or medical practice's Pinterest account. Not only do infographics use good-quality images, they also have information that can be taken in at a glance – both qualities that are perfect for Pinterest.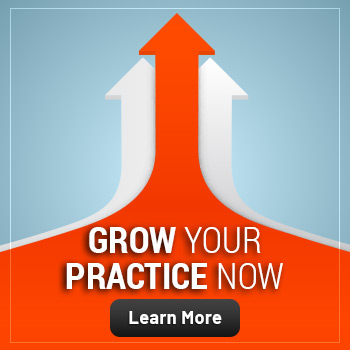 Creating new images and infographics will also help expand your medical website design, making it more modern and friendly for social media and SEO.
New Content
Many Pinterest users are looking for health information that they can include in their daily lives and routines. Adding multimedia to your site pin is one way to get your site Pinterest-ready. However, a blog can be just as effective.
Since Pinterest functions as a bookmarking site, users will find your written content on Pinterest and be linked back to your website. This will drive more traffic to your practice's site, increasing the amount of unique visits to help garner you more referrals and patients.
If you want to learn more about how Pinterest and other social media and social networking sites can help your healthcare Internet marketing plan, contact us at 800.679.1200 or by email at info@practicebuilders.com.