How to Create Engaging Content
Posted on


As we've discussed before, content is an important part of any healthcare marketing strategy. From your healthcare website design and blog entries to newsletters and social media updates, there's a lot of content that needs to be created to effectively market and promote your medical or dental practice.
If you need to update your content or are unsure of where to start when it comes to developing content, we've put together tips that will increase web traffic and engage your audience:
Less is more
Don't post anything and everything that you come across or can think of – it's better to consider your brand when you're developing content. What is the mission of your healthcare practice? What message do you want to send to your audience?

Once you establish your brand, you can look for content that aligns with your messaging. This keeps your content unique and purposeful, since it's inherently promoting the message of your practice.
Call-to-action
Include a call-to-action at the end of your posts to encourage your patients to engage with your practice. It could be a link back to your site or a link to your social media accounts. A call-to-action could also just be adding your contact information at the end of a post so your readers can contact you for more information or to book an appointment.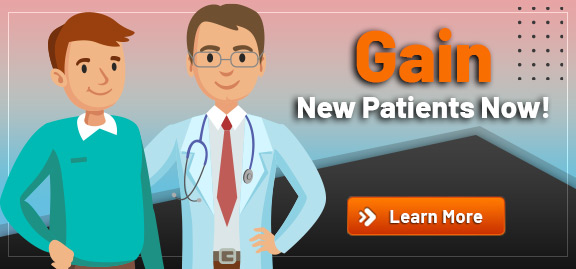 Staff training
By training your staff about branding or about the content you'd like to create, you'll get more help when it comes to developing content and content ideas. By training your staff on the direction and tone of your content, you also ensure that the messaging on all forms of media stays the same.
Infographics
Infographics are visual information maps that highlight a theme or message through images. You can create infographics on, for example, the top foods to eat to maintain good dental hygiene or how to improve your vascular health.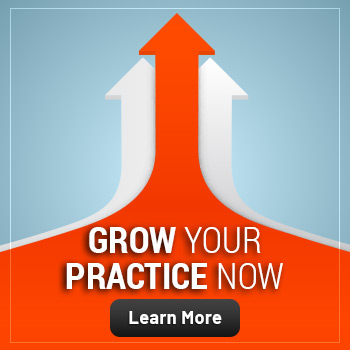 Infographics provide factual health information that's relevant to your patients in a fun, engaging and easy-to-understand way. Additionally, posting infographics to your social media accounts encourages sharing, so you can disseminate information about your practice to a wider audience.
Repurpose
You don't have to create new content every time you'd like to post; you can repurpose old content to use for something else. A blog post from a few years ago can be updated and edited as a story for your newsletter. Or information from your infographic can be distilled into a succinct Twitter posts.
Stay trending
Finding a way to include the latest social media trending topics in content updates is a way to gain a new audience and ensure that your content is relevant.
Scheduling
Stick to a weekly or monthly schedule when creating content. This will give you the time you need to develop purposeful content, plus it keeps your content updates regular.
Want to learn more about creating engaging content for your medical or dental practice? Our healthcare marketing consultants want to help. For more information, you can contact us at 800.679.1200 or by email at info@practicebuilders.com.