Why Online Reputation Management Is Essential For Cosmetic Surgeons
Posted on


Online reputation management is crucial to the survival of your cosmetic surgeon practice. It can break or boost your practice's foot traffic and positive reviews. In the era of digital content and social networks, the online reputation of a cosmetic surgery practice can be built or destroyed by online reviews.
New patients searching for your cosmetic surgery practice online will first read reviews of your practice before scheduling the appointment.  Since it is easier to search information online, and patients are more aware of their choices. They can review which practice or practitioner has better reviews. Investing in cosmetic surgery reputation management will strengthen your brand image so that new patients find your practice credible and trustworthy.
What is Cosmetic Surgery Reputation Management?
It doesn't matter whether your cosmetic surgery practice is doing great or you're in the middle of a COVID-19 crisis; your cosmetic surgery practice needs online reputation management.

Online reputation management (ORM) involves developing a professional strategy for resolving negative feedback and comments. The cosmetic surgery reputation management searches for comments and reviews that affect your reputation across search engines, social media platforms, and online directories. This process allows you to gauge how patients perceive or interact with your brand, allowing you to make adjustments to your products and services.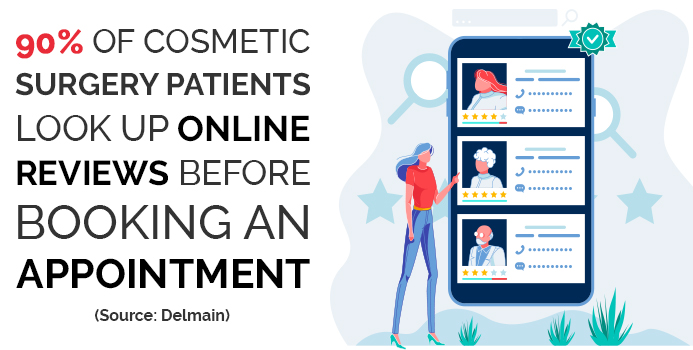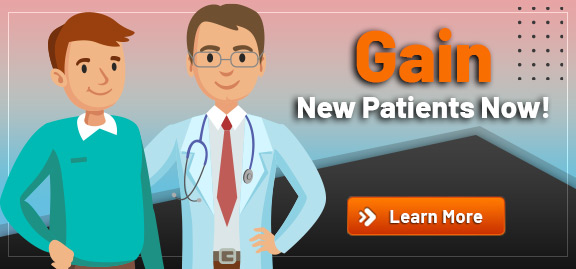 Importance of Cosmetic Surgery Reputation Management
In addition to identifying and addressing negative feedback, highlighting positive comments is a significant part of cosmetic surgeon reputation management. Reposting or mentioning patients who had a positive experience with your practice helps in your community-building efforts. Here are some more reasons why online reputation management is a must for your cosmetic surgery practice:
Improved Search Engine Ranking: Having more positive online reviews indicates to patients that your cosmetic surgery practice is excellent and reliable. These favorable online reviews also help build a good brand reputation for your practice, which, in turn, makes more patients search for your practice and its services.
Increased Patients' Trust: Online reviews are much beyond technical specifics of reputation management and adhering to Google's algorithm. They also help nurture the trust and cooperation that patients must-have in your brand. For most people, grabbing the best deal means dealing with a cosmetic surgery practice with the best online rankings. New patients will also look at other people's comments to decide whether or not they will be scheduling appointments at your practice or not. When a patient sees that your cosmetic surgery practice has an excellent online reputation, most likely, they will interact with your brand.
Having a robust online reputation management strategy in place will give you an edge over your competitors. Patients who had a positive experience with your practice are more likely to recommend it to others. Also, when patients trust your practice, you are guaranteed more patients and, eventually, revenue.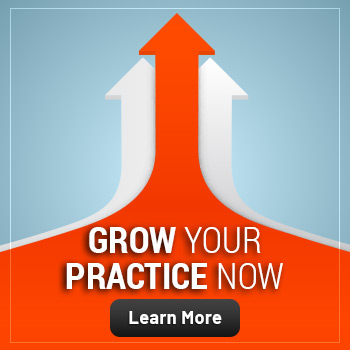 Higher Profits
Patients want to visit credible and trusted cosmetic surgery practices. Often, it does not matter if they are paying extra as long as they can trust your cosmetic surgery practice. A study has found that adding just one star to a practice's Yelp rating leads to a five to nine percent revenue boost! This shows that patients trust positive ratings and reviews, and they use these factors to decide whether or not they will visit the practice or avail of its services.
Better Patient Experience
Patient service is essential in any cosmetic surgery practice. It is essential to know your patients' pulse so you can adjust your products and services accordingly. You cannot just run a practice without knowing the preferences of your patients. You must know what works for patients and what doesn't. When you take your online reputation management seriously, you will know what your patients think of your cosmetic surgery practice. If there are any complaints on social networks or third-party review websites, you can address them immediately. Any negative review should be handled carefully so that any harmful content doesn't linger online for longer.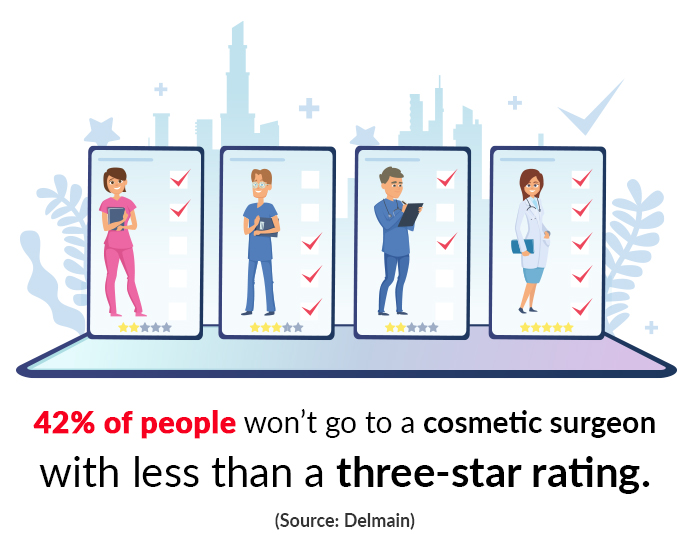 Conclusion
Online reputation management is mandatory for the success of your cosmetic surgery practice. The world is information-driven, and patients do their research before zeroing-in on your cosmetic surgery practice. Most online reviews are based on patients' real experiences and are considered trustworthy and reliable by most readers. Make sure to take care of your cosmetic surgeon's online reputation before any negative review gets blown out of proportion.
Contact experts at Practice Builders, the most renowned healthcare marketing agency around, to seek help building and boosting your practice's online reputation.