Dental Practice Marketing: The Dos and Don'ts of Patient Reviews
Posted on

Online reputation management is an essential part of your dental practice's success. What your patients say about your practice online has a substantial impact on your bottom line. Consider these stats:
88 percent of patients read reviews to determine the quality of a local practice.
Merely 12 percent of patients do NOT pay heed to online reviews.
72 percent of patients admit that positive reviews make them trust a practice more.
72 percent of patients usually take action after reading an encouraging review.
62 percent of patients are unlikely to visit a practice with unpleasant reviews.
When it comes to online reviews, the saying "If you cannot beat them, join them" applies aptly. As annoying as they can be, online reviews are not going anywhere anytime soon. It is important to accept online reviews, recognize their benefits and learn to use them to your practice's advantage. If you are not sure how to handle online reviews, here are some dos and don'ts for dealing with them:
1. DO optimize your dental practice for service quality. Don't optimize for patient reviews.
Instead of saying, "We need more reviews," you should be saying, "We need more satisfied patients."
At 27 percent, reliability is the most important characteristic a patient looks for in a dental practice, followed by skills (21 percent), then bedside manners (18 percent). Instead of focusing on random metrics such as quantity of reviews, you should focus on implementing and strengthening a process that will help you improve patients' experience and exceed their expectations.
If you optimize your dental practice for service quality, you will get plenty of positive reviews.


2. DO pay attention to patient satisfaction. Don't pay attention to the number of reviews.
The only metric that is important is whether your patients were satisfied with the overall experience at your practice – from consultation to post-treatment.
Review count is just a quantitative metric. In fact, giving unnecessary importance to review count will prevent you from your main objective of improving your patients' experience. Coincidentally, improving your patients' experience will lead to more reviews.
Instead of giving undue importance to the quantity of reviews, focus on quality and keep measuring patient satisfaction.

3. DO include reviews as a measure of patients' experience. DON'T make reviews an 'afterthought.'
Make reviews an integral part of patients' experience rather than a "drive" you conduct when you "need more reviews."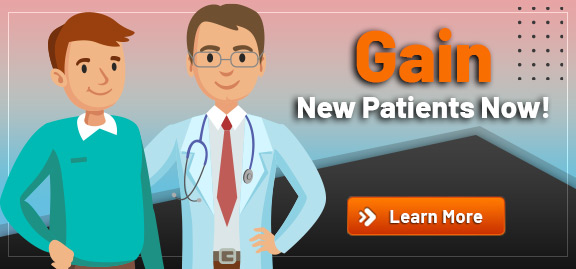 The only way to achieve this is by creating a process where measuring patient experience is the final step in every patient's journey. Your aim is not only to measure patient satisfaction but also to encourage loyal patients to leave an online review and to identify and fix negative feedback.
Three basic steps:
A. The first step is to create a survey to identify positive and negative sentiments. You can either create a form on your website or print out a questionnaire to give to patients.
Note: In the questionnaire, stick to questions that allow your patients to grade your performance on a scale of 1 to 10. You can include the following four questions:
Will you recommend this practice to your friends and colleagues? (scale of 1 to 10)
What do you like best about our practice?
How would you describe your overall experience? (very poor, poor, OK, good, great)
What can we do better?
B. If the patient was satisfied and his or her experience was good, you could send a follow-up email thanking him or her for the time and ask for an online review.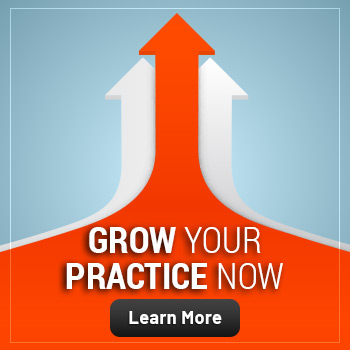 If the patient said his or her overall experience was poor, or very poor, you must follow up immediately to investigate the reason and fix the problem before the patient leaves a negative online review.
By making patient reviews an essential part of your overall patient experience, you will have better control over the conversation.

4. DO provide patients with a choice. DON'T be rude or forceful with patients.
In one recent study, a practice had sent more than 1,000 emails to patients asking them for reviews. Not even a single patient left an online review when given only the one choice of Google+. However, the second when patients were given Facebook as a choice, the review responses increased by 3 percent.
The top three review sites: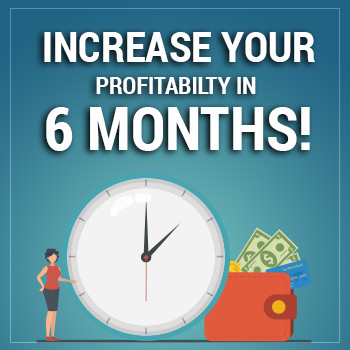 1. Google+ (32 percent)
2. Facebook (21 percent)
3. Yelp (18 percent)

5. DO abide by security and privacy laws. DON'T risk your credibility.
As a dental practice owner, it is your responsibility to comply with the safety and privacy laws related to the use and acquisition of reviews and testimonials. It is your responsibility to comply with the different review sites' bylaws, however absurd some of them may sound.
Here is what you should not do:
Solicit many reviews. Most review sites will block massive waves of reviews at once. This is not illegal, but it is not an intelligent way of amassing authentic reviews.
Reward patients based on their public endorsement of your practice without explicitly stating the offer.
Ask patients for reviews on your website.
Incentivize reviews on sites such as Google+, Vitals or Facebook. Though you may be able to get away with it in some capacity, the long-term consequences are not worth it.
Use reviews on your practice website that highlight positive aspects of your dental practice and employees.

Key takeaways
Acquiring patient reviews for your dental practice is hard work. In fact, nearly 78 percent of patients will never leave a review for a practice and about 16 percent of patients will leave a review occasionally. However difficult it may seem to acquire patient reviews, they still play a pivotal role in how potential patients perceive your practice. Implement the suggested DOs, avoid the DON'Ts, and always remember the following key points:
Optimize your dental practice for credibility, expertise and professionalism.
Implement a process for delivering and measuring patient experience, and make it a fundamental part of your patients' experience.
Don't stress over the number of reviews. It does not matter.
Acquiring patient reviews is an ongoing process. This is not something you can campaign for once every few months.
Provide your patients the option to leave reviews on multiple sites that support both mobile and desktop.
Follow these basic guidelines, and you will be successful in building credibility and attracting more patients. Are you looking for an effective way to market your dental practice and get more patient reviews?
Discover how to attract more patients to your dental practice with our proven strategies. To learn more about how we can help you with dental practice marketing, call today.