10 Tips to Double Your Medical Practice Leads
Posted on

Without high-quality leads, your medical practice will most certainly collapse.
Leads are the potential patients who can become regular patients and ambassadors of your practice if you play your game right. Sure, a practice may have several key goals, but 66 percent of business goals focus on lead generation.
Healthcare marketers rely on a variety of channels to drive leads to their practice and boost conversion rates. However, often these channels do not yield the desired results. When you spend much time creating informative content hoping to attract leads, but you still are not getting the desired results, it can be disheartening. However, you are not alone.
What do your potential patients want? Once you have accurately answered this question and associated it with a high-converting landing page on your practice website, you will regularly generate leads. Attracting more leads will be easier if the majority of your attention is focused on connecting your landing page with other marketing channels.

Regardless of the marketing channel you are using, according to experts, inbound strategies generate 54 percent more leads than traditional marketing. This means you must focus on creating and sharing the right content with the right people. Once you have accepted and agreed to this approach, remember these tips to grow your leads faster.
1. Build an active online presence: Eight out of ten patients will turn to a search engine to seek answers to their health inquiries. Google handles nearly 3.5 billion searches per day. If your medical practice is not online, chances are many patients will not know you exist. Take the first step and create a website for your medical practice. Make sure your website is esthetically designed and easy to use, provides useful information and is mobile-friendly. With more than 60 percent of searches coming from mobile devices, a mobile-responsive website will set you apart from your competitors. However, simply having a website is not enough. The ultimate goal of having a website is to help potential patients learn more about your practice and services. An optimized website will increase potential patients' trust in your services, encourage visitors to leave their contact information for mailing lists and enhance the ROI of your online healthcare marketing efforts.
2. Start a blog: According to a report, the top three goals of good content marketing are lead generation, thought leadership and brand awareness. This shows how crucial content marketing is for lead generation. That is because when you create unique and useful content, it has the potential to go viral and be seen by potential patients, eventually attracting more leads. However, for the content strategy to work well, you should write your own blog. It may interest you to know that almost 62 percent of marketers have their own blog. This is so they can attract their target audience who may end up becoming regular customers. Blogs are one of the most effective lead-generation tactics on the Internet. An updated and consistent blog can help you boost your search engine ranking and make it easier for potential patients to find you.
3. Leverage email marketing: Email marketing is one of the best sources for lead generation. Many medical practices turn to email marketing to generate leads as it has proved to be the most successful tactic over the years. Lead generation through email marketing is mainly dependent on how effectively you draft your message. Your email needs to capture the reader's attention, provide relevant information, encourage interest and have an effective call-to-action. To achieve this, you must first start by building a compelling subject line. The subject line of your promotional email determines whether the potential patient is going to read your email and become a vital part of your email. Write the email's subject line in a way that provides value, is relatable and is actionable. In addition, the subject line must be short and stand out from your lead's cluttered mailbox.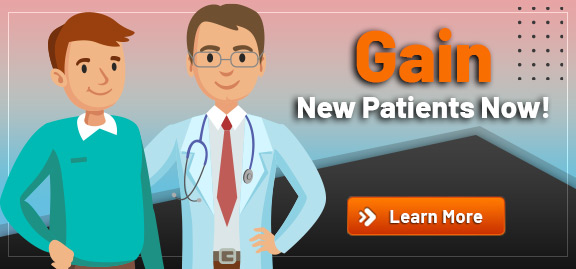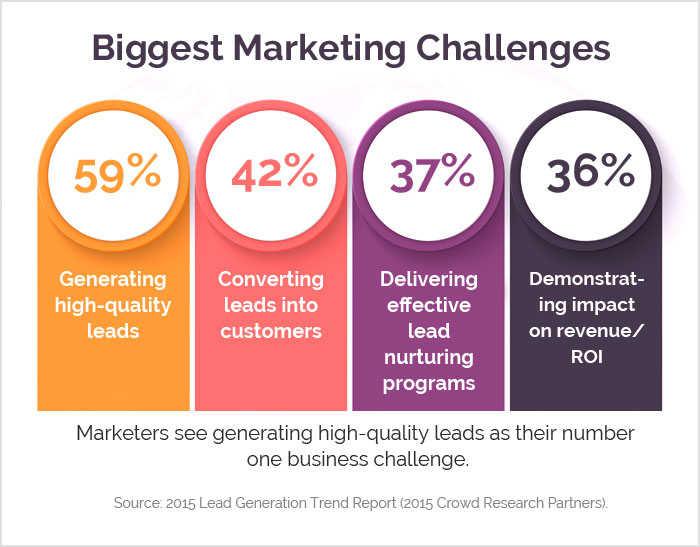 4. Use lead-generation tools and services: With so much importance being given to lead generation, healthcare marketers have found innovative ways to generate quality leads. They utilize lead-generation tools that provide verified leads and do not take up much time. An important point to remember while choosing automated lead-generation strategies is to refrain from purchasing bulk email databases. This is an unhealthy practice as the deliverability of such emails is not guaranteed or authentic.
5. Be present on social networks: Social networks are not a fad, they are a revolution. Nearly 63 percent of businesses using social media have confirmed that it has increased their marketing effectiveness. More and more potential customers are using social media to interact with local practices over traditional communication channels. Social media can help keep your practice top-of-mind and increase referrals from existing patients. However, you do not need to be present on every social network. Some social networks might be more important to you than others. It is important to figure out where your buyers are and make sure you are there, too.
6. Nurture strong relationships your existing patients: Sometimes we get so engrossed in getting hold of new that we forget what is already in front of us. If you are using your practice's resources to attract new patients, you need to spare some resources for your current patients. You can consider reversing the scheduling process by following up with patients for a new appointment slot. You can also send email reminders before scheduled checkups to ask your patients to post an online review for your practice. Similarly, if you have prescribed a medication to a patient, you must follow up and ask if the treatment plan is working or if the patient is experiencing side effects. These small steps can mean a lot to a patient as it shows that you care about their well-being, which will help keep them around for a long time.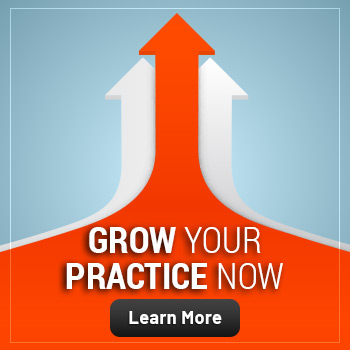 7. Optimize your website for search engine optimization (SEO):
It is critical to include local SEO strategies in your healthcare marketing plan so that your medical practice shows up in search engine results. This is because when potential patients are searching for medical practices online, you want your medical practice to show up within the first few on top. Having your practice website appearing in the top five slots of a search engine is important for attracting new leads.
8. Encourage online patient reviews: Online reviews are one of the most efficient ways for growing new leads and attracting potential patients to your practice. You must encourage your existing patients to share their feedback through an online review. You can do this by sending a follow-up email thanking the patient for his or her visit and encouraging them to review your practice online. You can also offer discounts or free services to motivate patients for posting online reviews for your practice. With the patient's permission, you can also make these reviews public by sharing them on your practice website. It will not only help improve lead generation and strengthen patient relationships but will also get your name out there.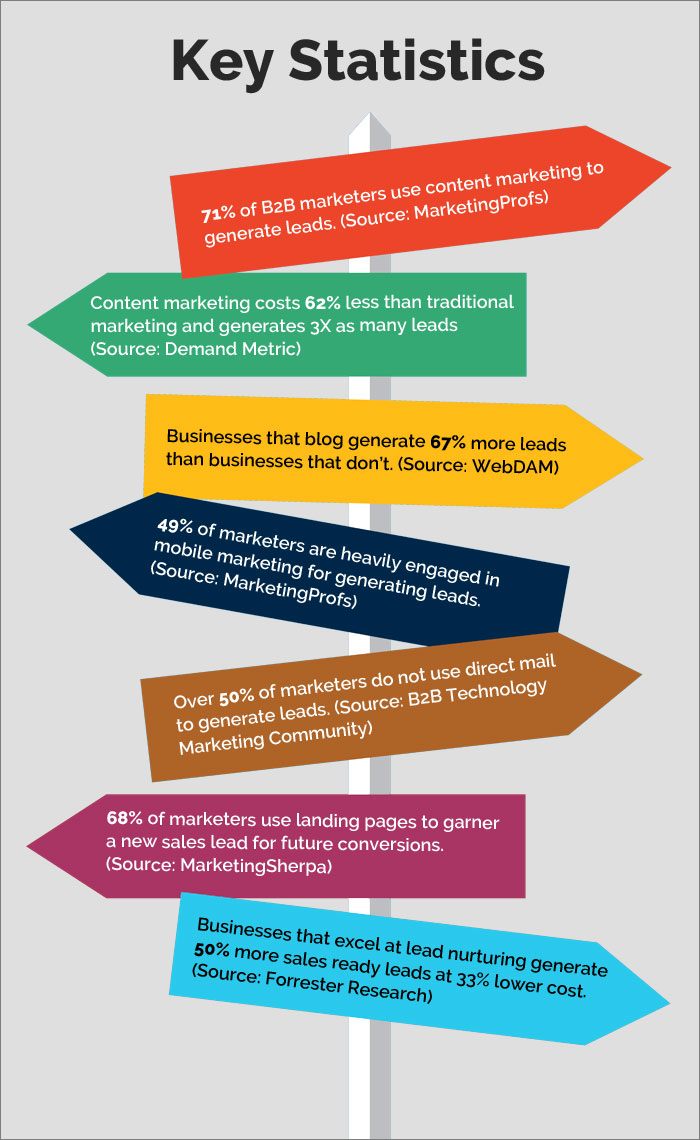 9. Build a mobile-responsive website: Having a professional and easy-to-use website is critical for the growth of your practice and for attracting new leads. Make sure your website is responsive and works well on mobile devices. The objective of your practice website is to educate your potential patients so they can make an informed decision and call your office for an appointment. Creating an informative and easy-to-navigate website is the most important marketing tool at your disposal.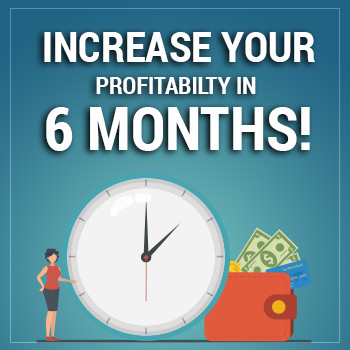 10. Deliver unmatched service: There is no way your existing patients will refer others to your practice if they are not satisfied with your attitude and services. You have to show real interest in your existing patients. Your bedside manner and the look and feel of your practice are very important. You must be able to communicate with your patients and make your presence positive and uplifting.
Generating high-quality leads is an integral step toward growing your medical practice. The more potential patients you drop into your sales funnel, the more leads you are likely to produce and the more patients you will land. You must remember: In order to attract good leads, you must be looking in the right place. Moreover, the more active you are in the process, the more success you will have. If there is one "secret" to producing qualified leads, it is being more active.
At Practice Builders, we know how to attract and generate new leads for medical practices. In fact, we have a whole team of experts who can help you earn the trust of potential patients. Contact us today to design a unique lead-generation strategy for your medical practice.