Most Effective Patient Engagement Trends That You Cannot Miss
Posted on

Has your practice embraced the latest patient engagement trends? Or are you still waiting for life to return to normal after COVID-19?
One thing you should know for certain is that patients aren't waiting. They're already living a new normal and demanding frictionless access to care. They want to engage with relevant, timely, informative content that helps them make better decisions about their health.
According to Patient Engagement HIT, 50% of healthcare consumers say that their health worsened during the pandemic, and 83% say they are ready to make health and wellness improvements. 61% want better patient engagement.
If your practice wants to attract a wider audience, increase engagement, and grow by embracing patient engagement trends that cater to the new normal then this article will help.

What is Patient Engagement?
Patient engagement simply means encouraging patients to take action and make informed decisions about their own health. Engaged patients are more likely to practice positive behavior like taking charge of their health and making decisions about their symptoms, illnesses, and treatment options. Engaged patients are also three times less likely to have unmet medical needs, and twice as likely to seek care in a timely manner when compared to unengaged patients.
What Are the Benefits of Patient Engagement?
The main benefits are increased knowledge and understanding that encourages patients to become actively engaged in their health and healthcare choices, which can lead to improved care and fewer ER visits.
In addition to improving care, patient engagement can have financial benefits for your practice as it reduces no-shows, helps increase revenue, and helps maintain your patient base. Collaborating and engaging with patients in the decision-making process, you can make better decisions regarding your patient's health, improving the patient-provider relationship, and increasing overall patient retention.
Why Does Patient Engagement Matter?
Consider the importance of patient engagement in healthcare. It matters because patients expect more. They expect more information to make educated decisions, more transparency about costs and treatment options, more in-office amenities, and more open communication with their providers. If your practice isn't paying attention to current patient engagement trends, your patients will shop around until they find one that does.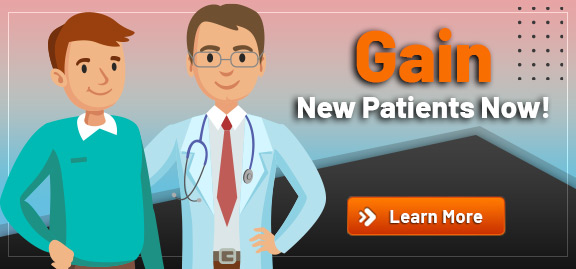 Here Are 8 Patient Engagement Trends to Watch
1. Digital interactions are becoming the norm
As frequent digital interactions become normal and out-of-pocket medical costs continue to rise, more patients are using health information to make informed decisions. Healthcare practices need to provide value and convenience. This means driving patient engagement through increased access to high-value communications, price transparency, high-quality amenities, and strong online capabilities, including:
A helpful website and local Google Business Profiles
Educational content for social media and blogs
Fast, easy, online appointment scheduling
Timely physician-patient email communications
Secure, online patient portal access to health records
Online bill-pay capabilities
2. Health equality is getting prioritized
The COVID-19 pandemic spotlighted persistent, significant inequalities in health outcomes for various patient populations, geographic locations, communities, and individuals. As a result, healthcare organizations must prioritize health equity and address common barriers to access by partnering with patients and communities via more effective programs and digital tools. Practices that integrate health equity into their marketing strategies and business operations will lead the way.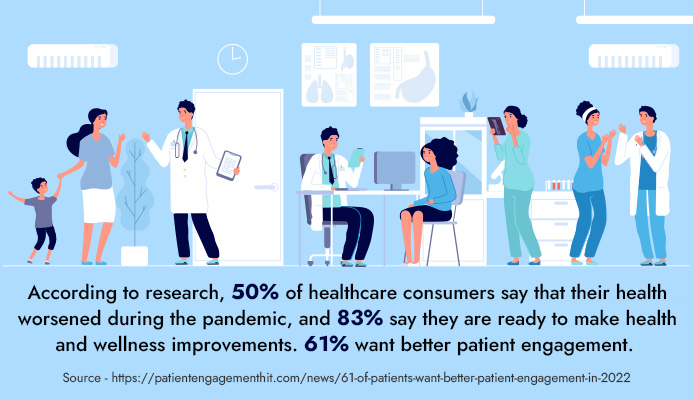 3. Better communications are becoming normal
Healthcare consumers want deeper patient-provider connections and more accessible, responsive, and strategic communications. They want on-demand customer service tools such as live chat and online appointment scheduling. They want to be better informed about new or emerging health information through regular email messages and blogs from providers.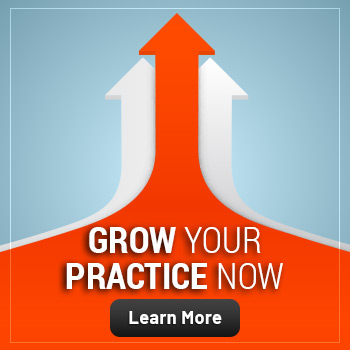 4. Mobile devices are shaping patient healthcare experience
According to Pew Research, 85% of American adults have a smartphone. Smartphone ownership has increased rapidly since 2011 when it was just 35%. And mobile devices are enhancing patient experience in healthcare.
Patient experiences includes every online, offline, and in-person interaction with a healthcare practice from their first inquiry to how they're treated during the admissions process, to provider communication, follow-up services, and billing. A successful patient experience is about building a foundation that keeps them motivated and more fully engaged.
Mobile devices like tablets and smartphones will continue empowering providers, enhancing patient care, and improving patient outcomes as more practices, hospitals, and health systems embrace mobile technologies and software solutions. These tools improve patient engagement and education by allowing doctors and nurses to spend time answering informed, specific questions about diseases, conditions, treatments, or procedures.
5. Automation is supporting a more engaging patient healthcare experience
Medical practices continue prioritizing automation and digital technologies for enhancing patient experience in healthcare. From clinical trials and routine doctor visits to surgical procedures and rehabilitation, virtual health care and automated digital systems encourage deeper patient engagement with physicians and boost patient satisfaction. Here are just a few ways automation continues to enhance the patient experience: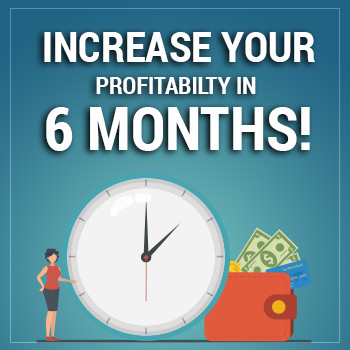 Faster online appointment scheduling
Complete, consistent, and error-free digital health records
On-demand access to digital health records
More timely and accurate medical interventions
Faster physician response time
Automated record-keeping
6. Physician-patient collaboration is improving
As patients take more control of their healthcare, physicians should embrace closer collaboration and encourage greater patient engagement and shared decision-making during each phase of their care, including:
Prevention
Diagnostic testing
Education
Treatment
Post-surgical recovery and rehabilitation
Wellness
7. Access to affordable care is expanding to real-time virtual diagnoses
On-demand telehealth services have become more convenient, more affordable, and more popular since the pandemic began in 2020. Developing a telehealth virtual care network that's easily accessible to remote care centers or rural patients is essential for providers who want to deliver care in lower-cost settings. Telehealth is also further bridging the health equity gap.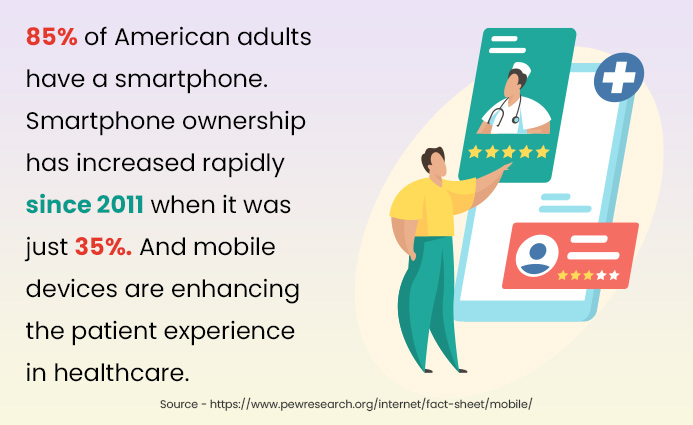 8. Improved retention strategies are supporting deeper patient engagement
Improved access to care through mobile solutions, hybrid care models such as telehealth and pop-up satellite clinics, and digital automation technologies can all help healthcare practices develop deeper patient relationships. Your practice should consider using these retention strategies to keep current patients onboard:
Introduce more automated processes
Respond to reviews quickly and professionally
Stay on schedule to reduce wait times
Train your front-office medical staff on customer service
Deliver clear, consistent communications to build trust
Finally…
If you altered your practice operations and embraced virtual and digital resources at the start of the pandemic, it's time to take a fresh look at the latest patient engagement trends and implement digitally connected, patient-focused, virtual care services that enhance engagement throughout the patient experience.
It's time for healthcare practices to embrace these trends and meet their patients' expectations or risk losing them to competitors. To learn more about patient engagement, look to one of the best healthcare marketing agency.