How Often Should You Update Healthcare Content?
Posted on

So, you completed your website content creation a few years ago and checked it off your marketing to-do list. That's the good news. The bad news is that you're not really done.
To stay relevant and up to date, you need to look at your content with fresh eyes and measure it against whatever changes have occurred since then. You may have had internal changes in your practice – new providers, new technologies, new services and more. Then there are external changes – Google algorithm updates, population shifts in your marketplace and changes in consumer behavior due to the COVID-19 pandemic.
In this article, we'll discuss website content creation and explain why it's not a one-time activity or a set-it-and-forget-it strategy. The healthcare landscape is always moving forward, so your online content should, too.
Healthcare consumers are more likely to trust that you can help them if you keep your website and SEO content strategy up to date. With that in mind, here are five clear signs that it's time to refresh your website:
1. Google's algorithm changed
Google is constantly tweaking its algorithm to ensure consumers find the relevant content they're searching for. A few times each year, Google performs core updates that can affect where your site ranks in search results. The most recent Google algorithm core update occurred in May of 2022. If you haven't reviewed your website content this year, then it's time to update your SEO content strategy. Pay attention to those algorithm changes and update your website content accordingly.

2. Health recommendations changed
When new health recommendation makes the news, be sure your practice is following the new guideline. For example, in May of 2018, the American Cancer Society reduced the recommended age for colorectal cancer screenings from 50 to 45. If you have a gastroenterology practice and your web content covers colorectal cancer recommendations, then you should update your site. Without this change, you could be perceived as spreading misinformation, which increases the likelihood that 45-year-old patients who should be getting screened are not. Leaving the old guideline in place can also make you appear out of touch.
3. Your treatment changed
Remember to keep your treatment-related content up to date. If a drug, surgical technique, or therapy is no longer available or recommended, remove it from your website immediately. Conversely, it there's a new and better treatment available, and your practice offers it, include the revised information about it in your content. You want prospective patients to know you can perform that procedure. When they Google it, you want your site to rank high in their search results.
For example, take TAVR surgery or transcatheter aortic valve replacement. It's a newer, less invasive alternative to open heart surgery, and it gained FDA approval in August 2019 for patients with aortic stenosis and low surgical risk. If your cardiology surgical practice added this treatment alternative, then you should include it among your treatment options for heart patients.
4. Your staff changed
Staff changes are a fact of life in all industries including healthcare. As people come and go in your practice, you need to update your website to reflect those staff changes. Your current patients will want to know if their favorite receptionist left or a new provider arrived and is offering same-day, no-wait appointments.
Current and prospective new patients want to know about a new doctor and shorter wait times. If someone has left your practice, be sure to remove their information from your website immediately.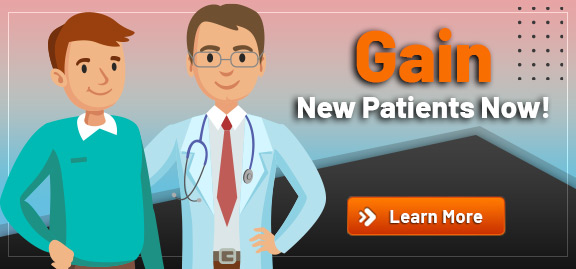 5. Your content hasn't changed in years
So much can happen as the years roll by. Your practice adds a new location. Your physicians gain access to better equipment. You add new services. Website and SEO best practices evolve. To keep up with these changes, you should consider refreshing your web content at least every two years and more frequently if possible.
Some practitioners make at least one minor update every month. Why? Because Google gives priority ranking to pages with original content. Each time you publish refreshed content, Google gets a "ping." Even minor content changes give Google a new reason to browse and index your pages, which can improve your rankings.
If you have a busy practice, it can be difficult to find time for an update every month. But you can't afford to let your website and SEO performance slip. Practices that make regular updates give their visitors new reasons to come back, which can easily drive more conversions and new appointments.
10 Ways to Refresh Your Content
Refresh your healthcare website content with these 10 update strategies:
1. Add content to your frequently asked questions (FAQ) page. Search engines love FAQ pages and your customers will appreciate helpful content that answers their questions.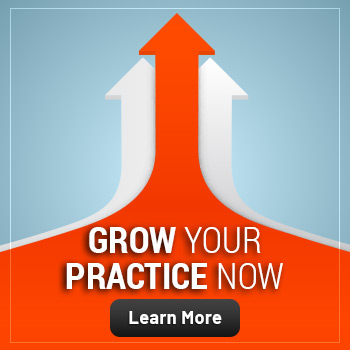 2. Stream your social media links right from your homepage. This is an easy update, especially if you're using WordPress where you can easily install a streaming plugin.
3. Add a call to action that's aligned with your current marketing goals. Try adding calls to action language on every page of your website.
4. Embed a Google Map showing your physical location. In addition to helping customers find your clinic or office, using a Google map can help boost your local search engine rankings.
5. Create an events calendar. Look for calendar plugins that include built-in SEO features, which automatically optimize the words and links in your event descriptions. For example, the Modern Events Calendar is a freemium WordPress plugin that offers both free (MEC Lite) and paid (MEC Pro) versions.
6. Add case studies and patient testimonials if you want low cost, highly effective content on your site. Patient testimonials carry more weight with visitors because they represent real-world patient experiences in the patients' own words. Case studies are often read by people who have similar health problems and want to know how your practice solved them.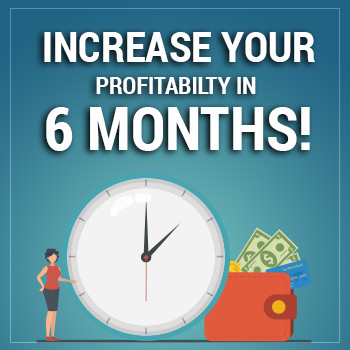 7. Update your website's news page or section. News can quickly become stale, and few visitors want to read self-serving press releases. So, if you have a news page on your site, make sure it's current
8. Optimize white space on your web pages by removing visual clutter and making sure your content is tight, relevant and to the point. The white space also gives your readers' eyes a place to rest while they're reading your content.
9. Update your website by adding video content. Google gives priority ranking to pages with video content over pages containing all text. And video content keeps visitors engaged. According to Hubspot, 20% of people remember what they read, but 80% remember what they see and do.
10. Add new content with keyword-rich blogs. Posting blogs on your website increases the number of Google indexed pages and backlinks and strengthens your online presence. Also, if you have old blogs with outdated information, you'll need to refresh and republish them with a disclaimer describing the update.
Some Final Words on Healthcare Website Refreshes
Your website content should accurately reflect your practice as it is today. Whether your physicians are using new treatment techniques or new technology, you added a new satellite office or a new service, or if it's just been too long since you updated your content, then make plans for a refresh.
If you don't have time to stay on top of these changes or lack the resources to make the updates on your own, consider partnering with one of the many healthcare content marketing services available. Consider a healthcare content marketing agency to help you with your content.