There's Big Revenue In Fixing Your Medical Practice's Online Reputation!
Posted on

Think about the last time you booked a hotel. Why did you choose that particular hotel? Well, if you are like most people, you probably asked your family and friends or searched online for a hotel with impressive star ratings and good reviews. This tendency isn't limited to just travelers. Even your patients rely on word of mouth and search engines to find local medical practices.
The last thing you want your patients to see are negative reviews associated with your medical practice.
Bad online reputation = no patients
Your medical practice's online reputation matters!
Read on to understand what online reputation is, why it is so important for medical practices, how it impacts revenue, and a list of the most effective ways to build a revenue-generating online reputation.

What is online reputation?
It takes a tremendous amount of time and hard work to establish and expand a medical practice. Your staff might be the best, and your services might be excellent, but your medical practice's online reputation is most important.
Your medical practice's online reputation is a way for your target audience to be able to perceive your services. What is the first impression or emotion prospects get when searching for your medical practice on the Internet? First impressions of potential patients matter, and these impressions will determine the sentiment (positive or negative), patients will develop towards your medical practice.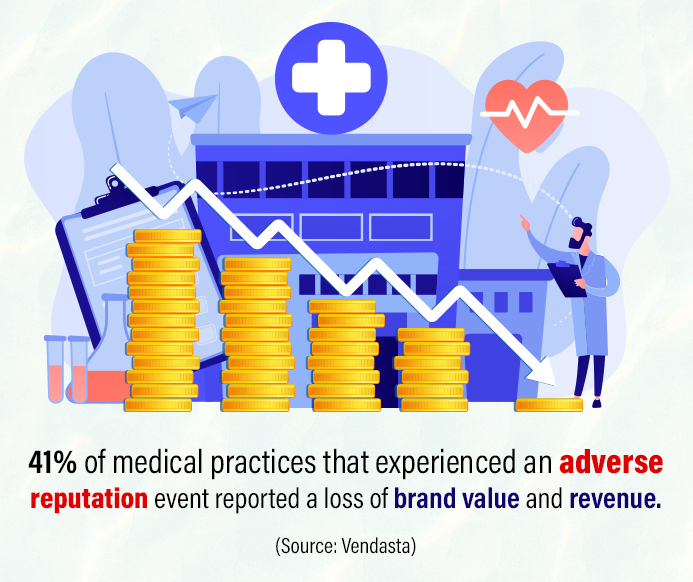 In simpler terms, online reputation management refers to controlling the information that comes up when potential patients search for your brand or services on the Internet. Online reputation management also involves actively monitoring your social media profiles and online mentions to make sure that people are talking positively about your practice.
Read More: A Physician's Guide to Online Reputation Management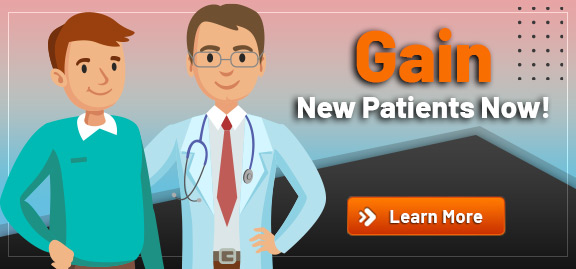 How your online reputation impacts your revenue?
ORM is vital to the health and success of your medical practice. In fact, 54% of healthcare marketers consider ORM "very necessary" to their success and profitability.
Your medical practice's online reputation is primarily based on the online patient reviews received and how they are responded to. According to a report, 94 percent of patients read online reviews before choosing a new provider. This means, having more positive online reviews will help you attract and convert more patients. In fact, every additional star rating on Yelp can increase your revenue by almost nine percent.
Read More: 4 Hacks to Up Your Healthcare Online Reputation Improvement Plan
For medical practices looking to attract more patients, online reputation management is no longer optional, but required. A stellar online reputation will keep your brand top of mind for your target audience, drive organic traffic to your website, and grow your bottom line. Maintaining a solid reputation will also ensure that your ROI continues to increase over time.
It is time you took conscious steps to improve your online reputation. Practice Builders offers a range of services to help you build, fix and maintain a positive online reputation. We can help to obtain more positive patient reviews published on your website, social media platforms, and third-party review sites with our professional ORM services. Our experts can also manage your review responses, boost search engine performance by improving your star rating, and managing your social media presence.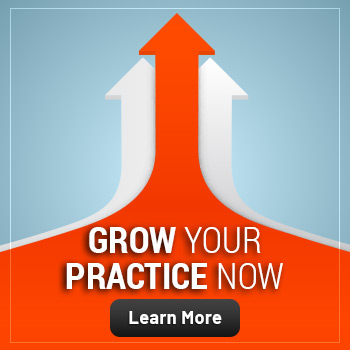 Tips to building an online reputation that will drive revenue
Online reputation management experts at Practice Builders have drawn up a few actionable tips that will help you turn good online review scores into higher revenue per patient. Here's how you can go about building an online reputation that improves your bottom line: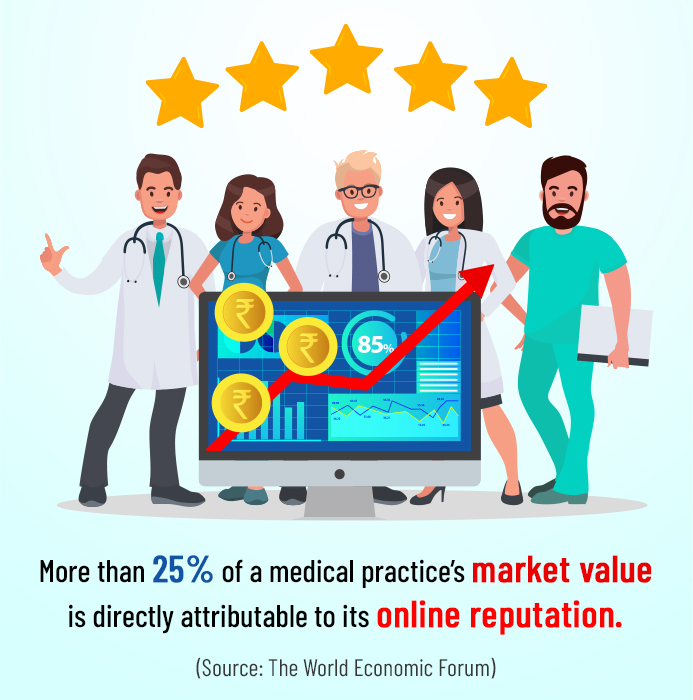 1. Do a competitive analysis: Compare the online reviews of your medical practice with those of competitors to identify opportunities for increasing the prices of your services. If your reputation is better than that of the competitors, a hike in prices won't reduce your patient volume.
2. Ask happy patients to leave online reviews: Work hard to improve patient experience and encourage satisfied patients to leave reviews on popular third-party review sites like Vitals and Healthgrades.
Read more: Here's how you can use patient reviews to build a strong online reputation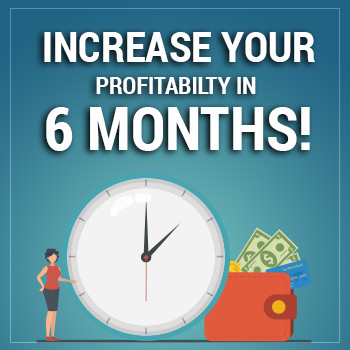 3. Listen to your patients: Take notice of what your patients are saying. Are they complaining? Can you turn those complaints into an advantage? For instance, if a long waiting time is a common gripe, complimentary services while the patients are waiting could be an excellent way to distract them. You can also include details about complimentary services when you respond to online reviews related to waiting time.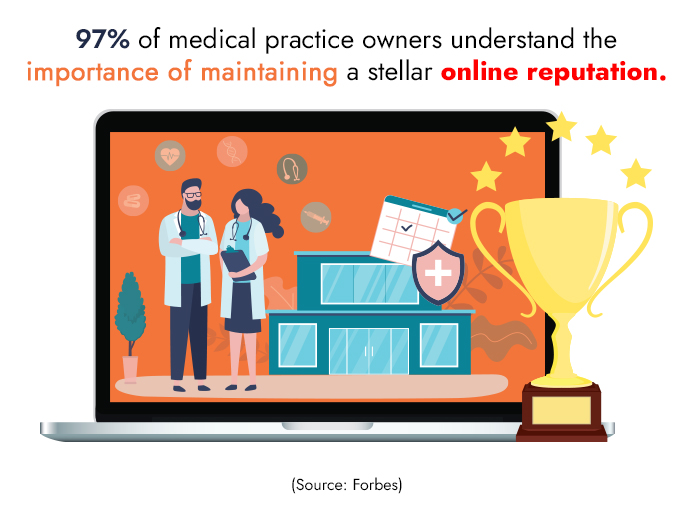 4. Make sure to meet (or exceed) patients' expectations: First, make sure that your pricing is the same as shown on your website or social media platforms. If your patients were expected to be done with an appointment within 45 minutes, either try to adhere to the schedule or give them a heads-up about expected delays.
5. Never ignore online reviews: Respond to negative online reviews. If you think you made a mistake, do not hesitate to apologize publicly and work toward a solution. Take time to figure out what happened, why it happened, and then work on resolving it. Acknowledging the problem, and making amends with the reviewer, may lead to him or her editing or deleting the negative review.
Read More: 3 Lesser-known Things About Healthcare Clinic Reputation Management
Conclusion
Want to increase revenue? Start by improving your online reputation!
A stellar online reputation can have enormous benefits for revenue. Fixing an online reputation is possible, especially with the right tools. At Practice Builders, we provide healthcare providers with the right tools and techniques to build, improve and manage their online reputations.
Contact us to know more and request a demo to determine how we can help you improve your bottom line.