How to Emerge Successfully from the Recession
Posted on
It's been a difficult few years for the US economy and for many healthcare practices. Patients, riddled with fears about losing their jobs and homes, have been canceling appointments, elective procedures and even routine check-ups and necessary health maintenance at record rates across the country. But there's light at the end of the tunnel…
Is your practice in a position to flourish when the economy returns to health? Your answer will depend on your marketing efforts during the downturn and the strategies you've put in place to help you grow and prosper during the recovery.
During difficult economic times, many practices are either forced to cut their marketing budgets, or do so by conscious choice. But this puts you in a difficult position because you may lose market share or have to make up the difference as the economy improves.

The important question is whether your practice will be able to prosper when the economy begins to grow again – as it ALWAYS does after a downturn. Your success will depend on your marketing tactics and strategies – what you have done during the downturn and what you have put in place to win new patients and referrers during the recovery.
Your success will depend on your timing, too. Now is the time to establish your marketing plan for recovery – brand your practice, formulate strategies and tactics, make media choices and justify your investment—so you are ready to enhance your strategic marketing plan when you have more marketing funds to invest.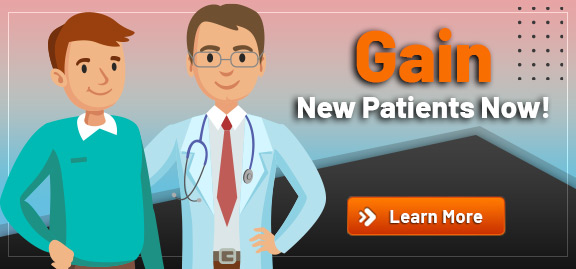 Keep in mind that you will not likely be able to return to your old ways of marketing. Your patients and referral sources are much more likely to look online first for new services and providers. Today, the demand for marketing accountability and measurement is stronger than ever. The days of guessing how your marketing is doing are long gone.
Choose the right mix of targeted online pro­grams to complement your traditional marketing efforts. Take advantage of online tools such as Social Media. Maximize your online and website presence through search engine optimization and manage your online reviews and reputation.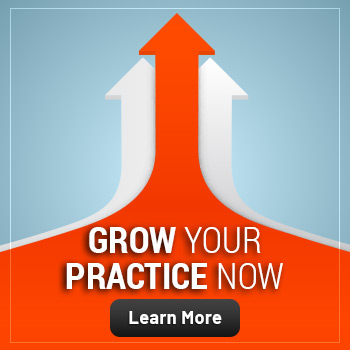 And as you do all that, use the proper tracking solutions to measure the ROI (Return on Investment) of each of the above and compare them to your traditional marketing. Then double up on whichever is winning!
This will enable your healthcare practice to emerge from the downturn in a strong position to win new patients and referral sources.