Healthcare Marketing Strategies to Deliver More Patients
Posted on

If there is one thing that nearly all healthcare providers can agree on, it's the need to attract more patients. Providers share a collective desire to help as many people as possible, achieve and maintain good health.
Within today's digital world – the Internet, websites, search engine optimization, social media and online reviews – you need more effective ways to attract and convert greater numbers of patients. You need 21st century healthcare marketing techniques.
Now, thanks to the COVID-19 pandemic, more patients are opting for telehealth visits to "see" their doctors virtually regardless of distance. Using a computer, tablet, or cellphone, a patient who lives in Los Angeles can consult online with a doctor or other health provider in Chicago, New York, or Miami, for example.

Attracting such a diverse, geographically distant patient population requires a whole new armamentarium of healthcare marketing strategies. Unfortunately, very few health providers have the in-depth knowledge, experience or resources required to develop effective healthcare marketing plans and implement those plans by themselves. That's why more and more health providers are turning to healthcare marketing agencies for help.
Success Begins with Solid Healthcare Marketing Plans
You may have heard the old adage that "failing to plan is like planning to fail." It applies today more than ever, especially when it comes to achieving practice success. A solid plan includes all the individual strategies and tactics that you will use to market your practice. Your plan should include describing your brand, creating a responsive, patient-friendly website with relevant content, using best practices for search engine optimization, building your online reputation through patient reviews and using social media to reach and attract more potential new patients. Each of these strategies will include timing and individual tactics aimed at achieving your practice growth and revenue goals.
If you are uncertain about developing a healthcare marketing plan yourself, then partner with a specialized healthcare marketing agency for assistance!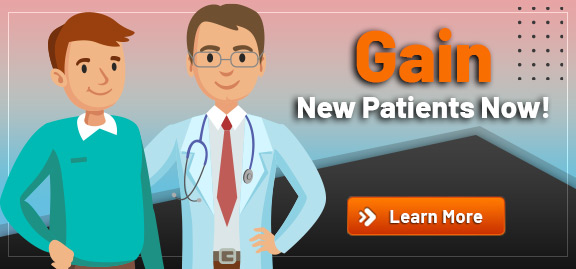 Your Website Should Represent Your Brand
Today, every healthcare practice needs a website. Your website is often the first thing a potential patient will see before making a decision about whether your practice is right for them. So, your website should be patient-friendly, informative about your practice capabilities and services, fast loading (because patients are notoriously impatient) and easy to navigate. It should also be responsive to the devices that patients use, automatically adjusting to fit various screen sizes and dimensions. The objective here is to offer a better patient experience.
Since September of 2020, Google has taken a "mobile-first" approach to indexing and ranking websites. In other words, your website should automatically adjust itself so it can be viewed easily on mobile phones. That's because Google truly cares about the user experience and prioritizes those websites that have been optimized for mobile users.
The colors, page layouts, type fonts and images you choose for your website should accurately reflect your brand. Your brand should reveal who you are and what you're about, while showing how you are different from other practitioners in your specialty area. Your website should stand out, rather than blend in. An experienced healthcare marketing agency will develop and design your website to accomplish those goals.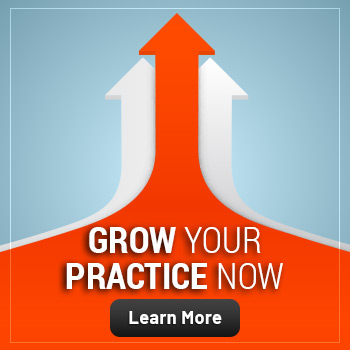 Search Engine Optimization is Critical for Attracting Patients
Search engine optimization or SEO is a science. It's also the key to attracting the right patients for your healthcare practice. SEO involves using the right phrases, keywords or search terms to help Google understand your website and rank you in a patient's search results. By using those terms naturally throughout your website's content, you will offer greater readability, which is critically important to Google and to potential new patients.
If, for example, your practice provides specific treatments for certain medical conditions, then your content should include phrases or keywords about those treatments and conditions. A patient who suffers with lower back pain will search using the phrase "lower back pain" or "treatment for lower back pain." Your web content should include complete descriptions that use those same phrases in a natural rather than forced manner.
Other SEO best practices should include a sitemap, links that point to each page of your website, backlinks from other reputable, health-related websites, a well-managed sitemap or site index, on-page and off-page optimizations, a Google My Business listing and Google submission. A reputable healthcare marketing agency will perform these best practices on your behalf in order to improve your search ranking. The goal will be to gain increase in practice ranking, high enough to appear on the first page of search results since most patients won't look beyond that first page. Remember that patients are notoriously impatient.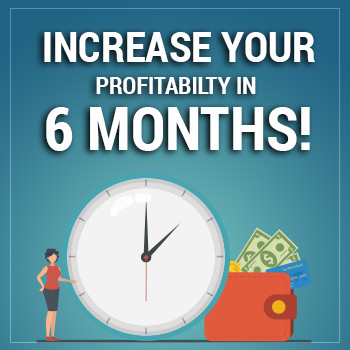 Reach More Potential Patients Through Social Media
There are two types of social media. Organic social media includes posting health updates, photos, events and updates on social media platforms such as Facebook, Twitter, YouTube and LinkedIn. Then there's paid advertising on those social media platforms, which is generally considered a better way to reach the right audience that may be looking for the services you offer. Just as with any kind of display advertising, paid social media requires a strategy, messaging and budget that will effectively target the patients you want.
Enhance Your Online Reputation
Never underestimate the power of online reviews to either enhance or detract from your online reputation. Patients write reviews mainly to share their personal experiences and help others decide whether those experiences will benefit them or not. According to multiple surveys, patients who have positive experiences are more likely to return to your practice and recommend you to others either through word-of-mouth or online reviews. This is also true for patients who have had negative experiences with your practice.
84% of patients regularly visit review sites to either view or post comments and ratings of a particular healthcare practice's staff.
When it comes to determining which healthcare provider to visit and why reviews really matter a great deal to patients. Today, more patients are turning to online reviews to help them select a physician or healthcare practice. Lots of positive online reviews can help grow your practice while too many negative reviews can leave you with fewer patients than before. With the right reputation management program, you can generate more positive reviews that are guaranteed to help grow your practice.
Start a Telehealth Program for Virtual Patient Visits
According to the CDC, about 85 percent of U.S. adults will see a doctor in any given year. Approximately one in five office visits are devoted to health education and counseling, neither of which requires in-person visits. In addition, about half of current face-to-face office visits include ordering diagnostic tests or screening patients for various health conditions. Some of these can also be performed virtually.
Thanks to COVID-19, many patients are avoiding in-person doctor visits and opting instead for virtual visits online. That means you can attract more patients and increase your patients' satisfaction by offering telehealth.
The above are just some of the healthcare marketing strategies you can use to attract more patients to your practice.