How to Get the Best Website for Your Practice
Posted on
Ten years ago, only the most forward-thinking doctors and dentists had their own practice websites. Most of these were templates, self-created or based on printed materials such as brochures already being used by their practices. But times have changed, and most websites created even five to ten years ago are now obsolete.

Your website is a critical component of your online marketing effort. In order to perform its many functions effectively, it should follow best practices that have been established for website design, development, branding, content and SEO. Unfortunately for most healthcare professionals, the Internet has commoditized websites with inexpensive templates containing generic content and graphics. Aside from being cheap, these websites offer you zero benefits when compared to custom sites that contain fresh content, solid branding, user-friendly functionality and both on-page and off-page SEO.


The 7 Must-Haves for Any Healthcare Website
So what should you look for in a new or revamped website for your practice? What elements must you have in order to build the most effective possible Internet presence? Here are seven must-haves to look for:
1. Custom content. This is a big one. Why? Because it's the only way to get noticed by Google and other search engines, while respecting your visitors with meaningful information that they have not read elsewhere. The text should be professionally written, easy to understand, unique to your practice and specifically aimed at your audience.

2. Custom design and branding. Showcase who you really are without getting lost among the "template" crowd. Make sure that your branding – images, fonts, colors and graphics – are consistent across all your medical or dental marketing materials.
3. "Request an appointment" form. Give your visitors an easy, convenient way to reach out and become your patient.
4. Calls to action. Your calls to action should give visitors reasons to contact you and they should appear in different forms on all your web pages. The goal is to motivate your visitors in as many ways as possible.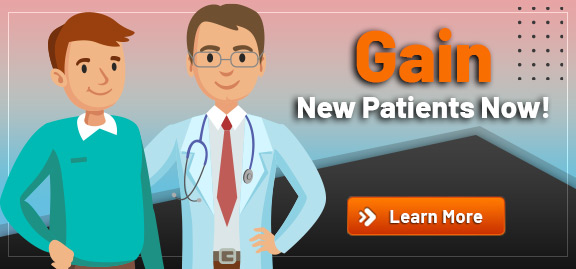 5. Content editor. You should have the ability to make edits yourself, whenever you want, via the backend of your website. This feature will help you make quick changes when necessary and timely.
6. Own your website. If someone else owns it, you cannot move it to another hosting company or make changes any time you wish. Make sure you own your content, art and the website build itself.
7. A website without SEO is essentially worthless these days. Make sure that your site includes both on-page and off-page SEO.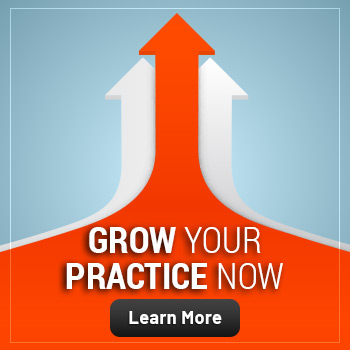 The 4 Major Myths About Healthcare Websites
Every year, the number of consumers who search online for health information goes up. The latest studies show that over 90 percent of Americans use the Internet, over 75 percent use the Internet to search for health information and over 60 percent use online patient reviews to help choose a doctor, dentist or other healthcare provider. Despite the numbers, myths about websites still abound in healthcare. Here are the four most prevalent ones:


1: Websites are too expensive and too complicated.
Truth: Websites are cost-effective, dynamic and flexible.
Having a website does not have to be imposing. Think of your costs in terms of return on your investment. Weigh all the advantages against the price. Remember that, once your site is designed, developed and launched, the costs for maintenance will only be nominal. Your website is actually a budget savior. It cuts the expenses of print advertising and other traditional marketing media. And it lets you easily modify or update your content – any time you want.


2: Internet leads are not as good as walk-ins or ad-generated phone calls.
Truth: Web presence delivers wider patient reach and higher conversion.
Information and reviews of healthcare services are readily available to patients online. Your Internet presence gives you visibility and accessibility that bolster marketability. Your website can attract and service new patients while catering to existing patients 24/7.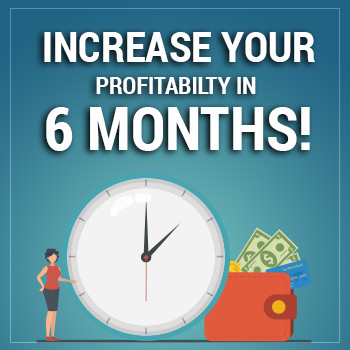 3: Websites are impractical and only good for image building.
Truth: Websites build credibility and open communication with prospects.
A good website is definitely an image-builder. It allows you to position yourself as a trusted information provider, reinforcing your credibility as a service provider. If you don't have a website, most patients will think you are inexperienced or out-of-touch. Your website is a convenient platform for feedback, interaction and doctor-patient access through email, opinion surveys and message boards.


4: Having a flashy, feature-rich website will get you more visitors and leads.
Truth: Easy-to-navigate pages and SEO performance generate more traffic and benefits than flashy "bells and whistles."Robust applications or overcrowded features can make it hard for search engines to access and categorize your site. They can slow page-loading times and frustrate visitors very quickly.
After designing and developing thousands of custom healthcare websites for physicians, dentists, physical therapists and allied healthcare professionals in virtually every specialty, Practice Builders is ideally suited to guide you to online healthcare marketing success for your practice.
When you want a custom-built website that is functionally and esthetically balanced, intelligently responsive, flexible for your future needs and dedicated to building user trust, talk to a Practice Builders e-media consultant. Tell us about your web design, development, hosting and search engine optimization goals. Simply call one of our seasoned marketing consultants at 800.679.1200 or email: info@practicebuilders.com.


Your feedback is always welcome
If you have questions or comments about this newsletter, please email them to: hedgar@practicebuilders.com.