Influencer Marketing: Big Impact Even With a Small Budget
Posted on

2019 is almost here and healthcare marketers are planning their strategy for the next year. Every medical practice wants to get its name out there and attract more and more patients. However, when you are a new practice with a modest budget, it becomes difficult to come up with healthcare marketing ideas while balancing the expenses of running a practice.
With potential customers taking extreme measures to avoid seeing advertising, it has become even more difficult for marketers to keep up with the digital healthcare marketing landscape. So what should you do next? The best move would be to try influencer marketing. If you are looking for a reliable way to seize the attention of your target audience, you need an influencer.
Have a look at these stats:
Just 1 percent of millennials are influenced by paid advertising.
Around 40 percent of people reported that they purchased an item after seeing it used by an influencer.
According to a study, influencer marketing yields almost $6.50 return on investment (ROI) for every dollar spent.
When you pull back and observe these stats – how people make purchasing decisions, the increase in the use of ad blockers, the decreasing faith in paid ads, the rise of social media – it starts to paint a clear picture that today, influencers are one of the most effective and viable marketing channels out there.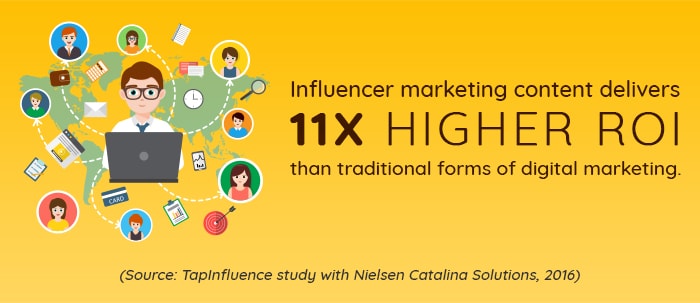 Building a Successful Influencer Marketing Strategy
Building an effective influencer marketing strategy is all about being mission-oriented. Without clear goals in mind, you will never know which path is the most cost-effective and gives the best results.
It is critical to determine your business goals and key performance indicators (KPIs) while understanding the influencer landscape.
1. Document your goals and KPIs: The first time most healthcare marketers invest in influencer marketing, it may feel like a gamble – one that may or may not generate any ROI. The sad truth is, it is a gamble. This is because most healthcare marketers will either be reluctant to invest the necessary resources in testing it as a viable channel or they will not take the time to determine the metrics to track the effectiveness of this channel.
Key goals around influencer marketing are:
Build Brand Awareness: Brand awareness can be measured by counting followers, likes, shares, comments and use of your hashtags.
Attract Potential Patients: For attracting new patients, you need influencers who can build buzz around your brand and drive targeted traffic.
Facilitate Lead Generation: Getting more leads can be tracked with conversions and traffic, but it can be tricky to track lead sources unless you deploy specific landing pages for each influencer.
2. Understand the Healthcare Influencer Landscape: The most critical component of an effective influencer healthcare marketing campaign is establishing a reliable relationship with the influencer. The primary goal is to discover influencers based on topics of influence and target audience, who can deliver on all of the predefined engagement metrics. In order to find the right fit between your brand and influencer, you must find someone who is aligned with your brand's mission, goals and identity.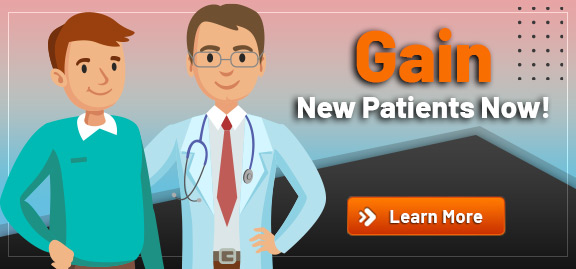 3. Leverage Tools for Finding Influencers: According to a survey, nearly 78 percent of professionals said that determining the ROI of an influencer marketing campaign is their biggest challenge. Almost 45 percent of the respondents said that choosing which influencer to work with is the second-biggest problem. In order to break down those barriers, it is important to leverage the right tools. To find the most relevant influencers, you cannot beat Buzzsumo. This tool allows users to search for influencers by topic and analyze their reach by assessing various numbers.
4. Determine Adequate Compensation: Until recently, influencers were not being adequately compensated. According to a study, inadequate compensation is the biggest mistake businesses make when it comes to influencer marketing. However, those days seem to be coming to an end because almost 48 percent of marketers plan to ramp up their budget for influencer campaigns. Fair compensation will vary depending on the agreement terms, the scope of the assignment, follower size/quality and length of the agreement. Some influencers are happy with receiving free and exclusive products they can display on their social media accounts, while others prefer to work on an affiliate basis. However, a one-time fee is quickly becoming the norm.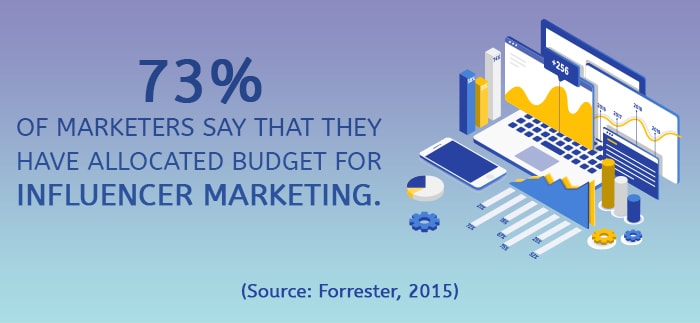 Evaluating an Influencer's Potential
It is important that the influencer's core audience align with your practice's target demographic. In addition, make sure the influencer's audience is actively listening and taking action on posts in the form of likes, shares and comments. Here are some of the key indicators for evaluating an influencer's potential:
Does he or she post something related to your practice specialty?
Is he or she an expert in your specialty?
How many followers does the influencer have?
How engaged are his or her followers? How many likes/shares/comments do their posts generate?
What type of target audience does the influencer reach?
Is the influencer already interested in what you do or seem like he or she might be?
Does the influencer already work with other healthcare brands?
Does the influencer expect payment or is he or she willing to partner in exchange for complimentary services?
An endorsement from a celebrity who is known in your specialty or domain can work wonders for new practice brands. However, it can also do the opposite. In order to ensure that influencers can help you raise brand awareness, as healthcare marketers you must not only look at the number of followers an influencer has but also their relevance to your brand.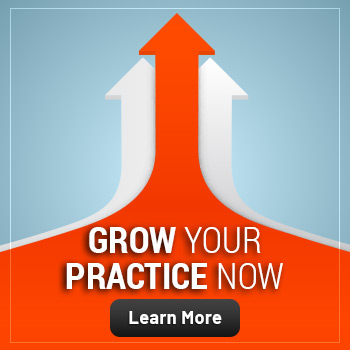 Influencer marketing is not just about partnering with a celebrity who has authority within a domain. In order to find the best influencer for your medical practice, read his or her social media posts and figure out if the content is aligned with what your brand stands for. It would be ideal if you could find an influencer who is already a fan of your services, which means that his or her endorsement will resonate as authentic. However, it is important to dig deeper and do some research to find the right influencer.
Measuring the ROI of Influencer Marketing
One of the biggest challenges of influencer marketing is measuring its effectiveness. A successful influencer marketing campaign should support your overall healthcare marketing strategy along with its goals and KPIs. Once your business goals are in place, shift your attention to how you will measure the ROI of your influencer marketing campaign.
Knowing which influencer partnerships are working and which are not will help you get the most out of your influencer marketing strategy. You must compare the results from the influencer marketing campaign against the results from other marketing channels in order to determine if your influencer campaign is generating sufficient ROI.
In addition to sales generated and an increase in your bottom line, there are other key metrics to consider if you want to measure the ROI generated by your influencer campaign. Some of the metrics include: growth in followers; an increase in online traffic; and improvement in social media activities in the form of likes, shares and comments. By setting up the right tracking methods, you will be able to identify where a patient is in the decision journey: awareness, consideration, preference or brand loyalty.
Staying Profitable With Influencer Marketing
In healthcare marketing, having a strategic plan equals success. Here is what you have to do to be profitable and look more lucrative with influencer marketing.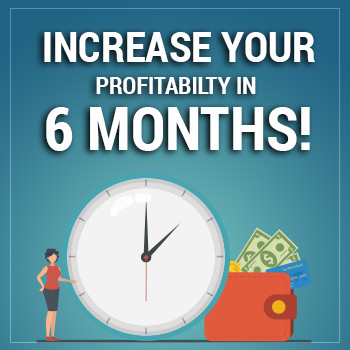 Define "success" for your practice: It is essential to define your goals and outline your expectations from influencer marketing. Whether it is to attract more patients, grow brand awareness or increase your bottom line, define your goals before contacting and engaging influencers.
Align with the right influencers: The right influencer is someone who is trustworthy, does not just want money or free services and has the right target audience and good follower engagement. A good benchmark is 10 percent engagement, which means at least 10 percent of your influencer's followers are liking and commenting on his or her social media posts. If you can find someone who meets the criteria, he or she will make a good brand ambassador for your practice.
Avoid hiring too many influencers: Hiring too many influencers means you will be wasting time, energy and money, in addition to creating stress for your team. Instead, focus on finding creative and genuine influencers and building a fruitful relationship with them. Doing so will create a healthy relationship between you and the influencer, and ultimately between your brand and potential patients.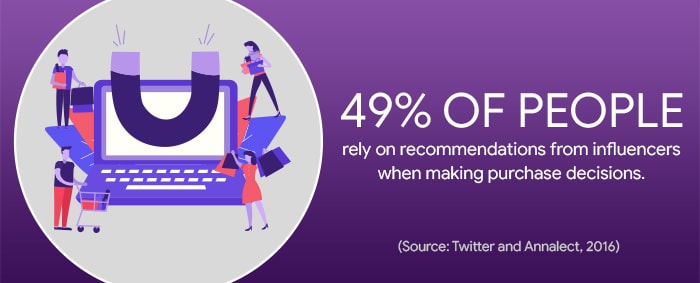 Leverage Instagram for finding influencers: Instagram is not just a social networking platform; it is also a great way to connect with professionals who have similar passions. Instagram has become like an online community for influencers and customers alike. This is the reason most of the popular influencers prefer Instagram as their social networking platform. So while your target audience might be on all the social networking platforms, for finding relevant influencers, establish a strong Instagram presence.
Differentiate your brand: With more healthcare brands planning to increase their budget for influencer marketing, potential patients may start to dismiss influencer content. If your practice is going to be successful in 2019, you will have to break through the noise. You will have to plan how your influencers will deliver value without losing authenticity.
Humans connect with humans. Putting a familiar face to your brand will promote a genuine connection with your target audience. In addition, when you create a long-term relationship with the right influencers and execute an effective influencer marketing strategy, your medical practice will get the recognition and loyalty that you desire.
Wrapping Up
Influencer marketing is a powerful healthcare marketing strategy, especially in today's cutthroat landscape. However, your influencer marketing campaigns will be a wasted investment if your brand does not choose the right influencers to collaborate with. So, before anything else, focus on research. It is critical to know your niche and look for the relevant influencers who can drive your business forward.