How Social Networks Can Help Your Psychology Practice Thrive
Posted on

Social networks have grown at an exponential rate over the last decade or so. According to a report by Statista, there were around 207 million social network users in the U.S. in 2016. This figure places the U.S. as the country with the third-largest social network user base in the world, only behind China and India. Projections are optimistic, showing a constant increase in the number of social network users in the coming years. By 2021, the number of social network users in the U.S. is expected to be approximately 217 million.
In addition, the average person spends more than five years of their life on social media. You have the potential to advertise to more than 70 percent of American adults if you use social media. Social media gives your psychology practice access to a population you may have been unable to reach otherwise.
Not only does social media marketing have far-reaching potential to get your name out there, but it is also a strategy that you can start implementing today. Though it may be hard to figure out where to start, Practice Builders is here to help. At Practice Builders, we help psychologists and therapists leverage social media marketing to build their practice and to gain new patients.
Social networks provide a way to leverage what is unique about your psychology practice – strong relationships with patients, team culture and sharing informative content. Not only are social networks an easier and cheaper way to market your practice, but they also help attract new patients and turn existing patients into brand advocates. The key is to create and share informative content on your social media pages. It is not mandatory that everything you share be educational or a special offer, but it should add value to your patients' lives and encourage them to be a part of your practice.
Social media conversions reveal how modern patients are making their decisions based on other patients' experiences and opinions. Instead of calling your office, most patients will direct their questions and concerns via social networks. According to Google research, more than 50 percent of Internet activity is driven by social networks. Social media is one of the top Internet activities, and Americans spend more time on social networks than any other Internet activity, including emails.

Regardless of the size of your psychology practice, you are missing out on vital opportunities for growth if your practice is not tapping into the power of social media marketing. According to experts, the impact of social media on healthcare-related decisions is startling. Simply put, social networks have transformed the way patients choose their medical providers.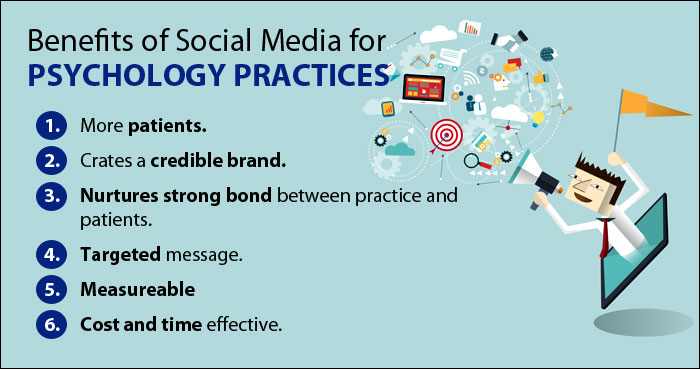 Social Media Marketing for Psychologists: Your Brand Image Depends on What You Share
Every time you share information on social networks or respond to a comment, you are engaging with your existing and potential patients. If done correctly, social media marketing can help you attract new patients to your psychology practice.
When you post content on your practice website, and when you share that content on social networks, your brand image will become what you post. Your activity on social profiles will shape perceptions of your practice.
It is important to create and share content that will get you noticed and help you build your practice. Think about what you want your practice to be known for, and post about those relevant topics. Share your experiences and thoughts. Create content that summarizes research publications about the various therapy methods. You can also describe your success stories, but keep HIPAA regulations in mind. Posting regular updates on social networks builds recognition of your practice, your skillset and your experienced staff. Social media marketing has the potential to bring more patients to your practice, increase your bottom line and improve your online reputation.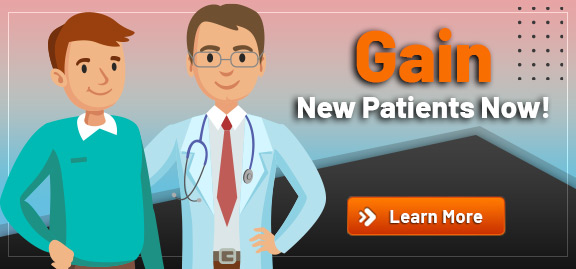 Social Networks Can Help Build a Credible Brand
Simply because your brand image is your online reputation. All businesses benefit from branding, but it is more important in healthcare. The reason is that the decisions we make concerning our health are the most significant. You will buy a couple of tacos from a vendor you hardly know, but your child's behavior issues? No. You must trust your therapist, whether you know him or her or not.
In this always-plugged-in era, if you need a reputation for your psychology practice, then you need branding, too. Why? Because like other businesses, therapists are providing a service. When a new patient hears your practice name, what do you hope he or she says about your practice? Branding will not only differentiate your therapy practice from local competitors but will also instill trust and confidence in your existing and potential patients. Active branding is necessary to ensure your practice is perceived well by your patients. Social media can help you build a credible brand.
If your practice does not have a robust social media presence in today's digital world, it might as well not exist for many potential patients. You would not want your office location to be difficult to find or to be far away from the places frequented by potential patients. Similarly, you should not have your practice's social media presence be compromised, or separate from the online sites frequented by potential patients. You must be sure to establish links between your website and social media networks. More traffic to and from your social media profiles means new patient opportunities. The more people see your practice online, the quicker they will be to contact your office.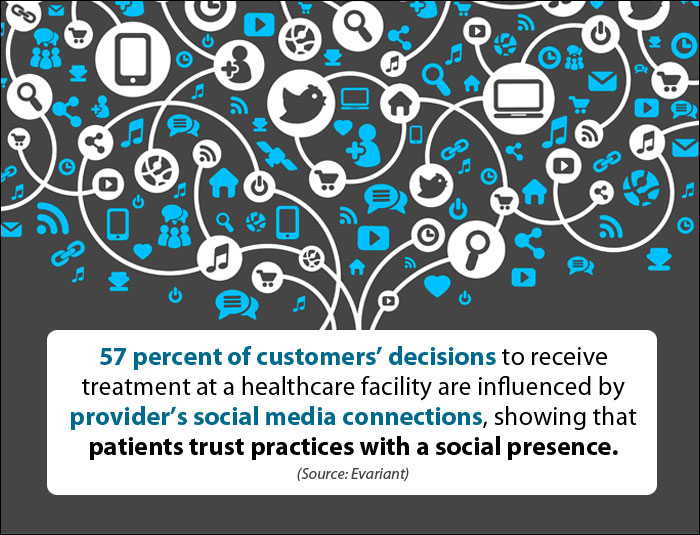 For instance, if you are known as "the best couples counselor" or an "expert in handling behavioral issues in teens," you will be more likely to build a sustainable practice versus those who attempt to be everything to everyone. There is a reason the best therapists make more money than your general doctors. Patients tend to search for experts to handle their specific problems. Keep this in mind as you implement social media marketing ideas into your psychology marketing plan.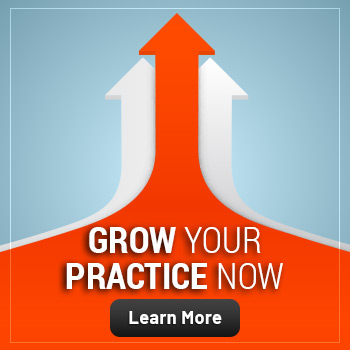 Social Media Marketing Ideas for Psychology Practices
The key to communicating with your patients through social networks is understanding which social network can be used for what purpose. For instance, your practice's Facebook page can be used for posting updates, office holidays or events and sharing informative links. On the other hand, your LinkedIn profile can be used for blogging and marketing efforts. This segregation will also help keep your accounts organized and easy to update.
However, it is advised to check the quality and accuracy of the information you are sharing with your audience. This will ensure that your patients get only what is useful for them.
There are a variety of ways psychologist and therapists are utilizing social networks to promote their services and enhance patients' experience. Here are the top ways they are using social media networks:
Facebook
Facebook is the most popular social media platform and the best choice for promoting your practice socially. If you plan to focus on just one platform, make it Facebook. Start by creating a business page, and get it verified. In addition to regular Facebook posts, you can use specific Facebook Ads to target potential patients. Facebook is a great place to solicit patient reviews, as well.
Psychology Practice Marketing Ideas for Facebook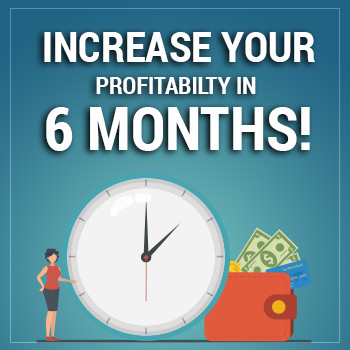 Photos of your staff, office and events, particularly for engaging your patients.
Links to blogs and news updates.
Important updates about your practice.
Contests and other promotional activities.
Business hours and holiday calendar.
Mental health tips.
Helpful resources for patients.
Twitter
If you have time for frequent updates, Twitter will be an effective channel for your practice. Due to its fast-paced nature, Twitter may demand more time commitment and, therefore, can be more work than it's worth. However, if you still want to get started, follow your patients, industry leaders and local communities. Learning the art of hashtagging can prove to be helpful.
Psychology Practice Marketing Ideas for Twitter
Participate in online conversations and chats.
Post links to blogs and latest news.
Share relevant content from those you follow.
Post live-tweets from conferences and other industry events.
Respond to questions about dental care.
Google+
Set up a Google+ Business Page even if you do not plan to be active there. This is because Google+ gives you the ability to keep separate circles of followers so you can engage with multiple groups on the same platform. Soliciting Google reviews from existing patents is highly recommended and helpful.
Psychology Practice Marketing Ideas for Google+
Updates about latest technology and methods.
Industry-related blogs and news articles.
Promotional posts and periodic updates.
Host hangouts for contests, if relevant to your business goals.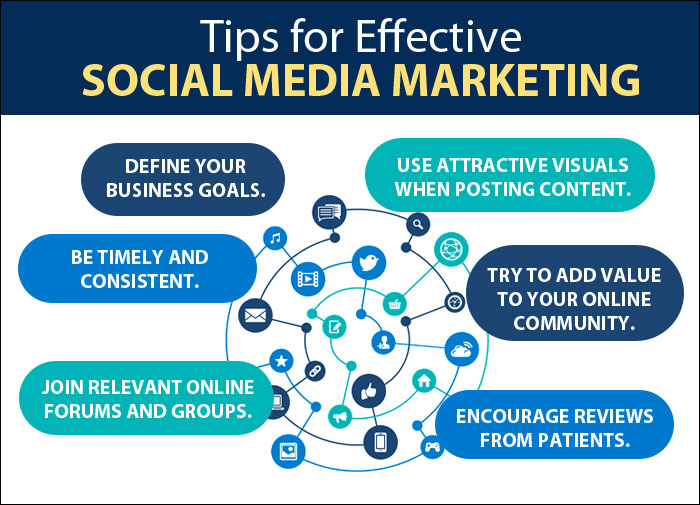 Instagram
Instagram is primarily a visual channel, so it can work better if you have a cool-looking office or unique benefits that can be shared visually. If you focus mainly on counseling, you can utilize Instagram to post graphics and creatives that build a positive side of your brand and services. You can start by creating a business page for your practice and learning to use local hashtags and tags. Do not overuse image filters, and educate yourself on ways to present beautiful images.
Psychology Practice Marketing Ideas for Instagram
"Behind the scenes" images of your office.
Post photos of patients taken in your office. However, you have to be extremely careful of HIPAA regulations while posting information or images related to your patients.
Video testimonials of patients, but only with patients' permission.
Event promotion.
YouTube
You can leverage YouTube to post videos that are embedded on your website, or you can augment this platform with a steady stream of video content. However, you have to be realistic about what you can produce and what your existing and potential patients would be interested in watching.
Psychology Practice Marketing Ideas for YouTube
Virtual office tour.
Staff interviews.
Patient reviews.
Compilation of photos and video clips from your team's experiences.
Conclusion
Now that you are aware of social media marketing for psychologists and therapists, make sure you follow these tips to create a successful brand online. In addition, it is essential to keep up with the latest trends and continuously improve your engagement with your followers. Moreover, keep track of your social media performance through analytics, which will help you enhance your reach and attract more patients to your practice.
For more information on how to develop a social media strategy for your psychology practice, please contact us at Practice Builders. Our marketing specialists have the skills and experience in social media marketing that your practice needs.